At Fort Tilden on Sunday the most cooperative Black-throated Green Warbler (Dendroica virens) entertained us birders who were there in search of rarities for at least ten minutes.  We could have stayed longer, and would have, under almost any other circumstances, but we had rarities to chase and really, considering the looks and pictures we got as the bird foraged within feet of us, we couldn't have done better.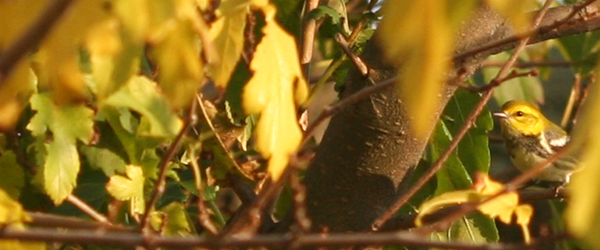 The bird was in a small stand of bushes, shrubs, and small trees right next to the west side of a building which meant that as we watched it the sun, low in the sky, was behind us, giving excellent light.  He hopped from branch to branch, inspecting leaves for prey, hover-gleaning, and generally putting on a show.  The three of us with cameras clicked away and I imagine that between the three of us we took at least 250 pictures.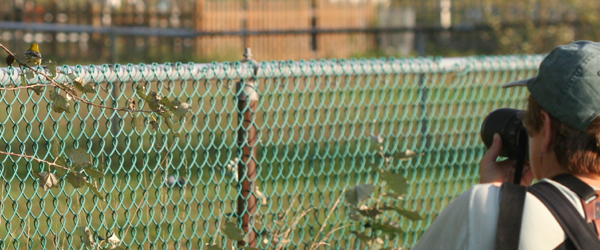 We couldn't have asked for a more cooperative bird!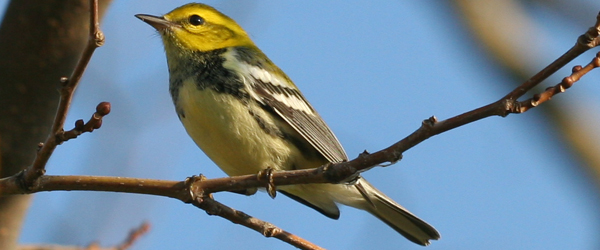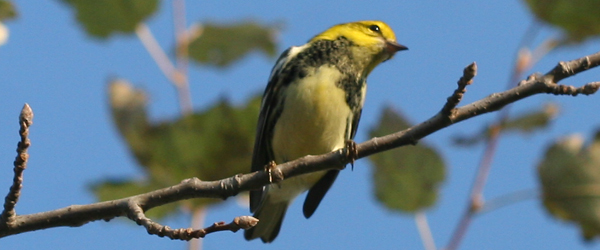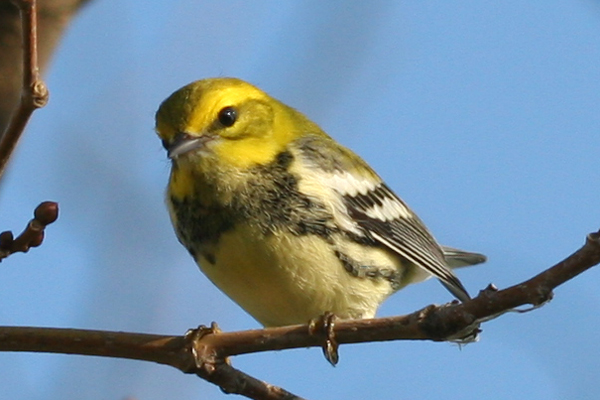 I particularly liked getting some shots of it hover-gleaning.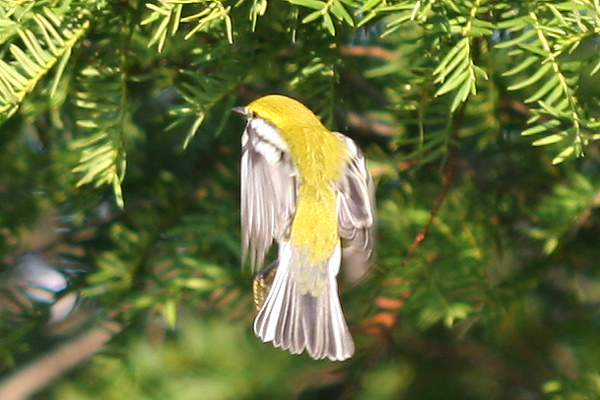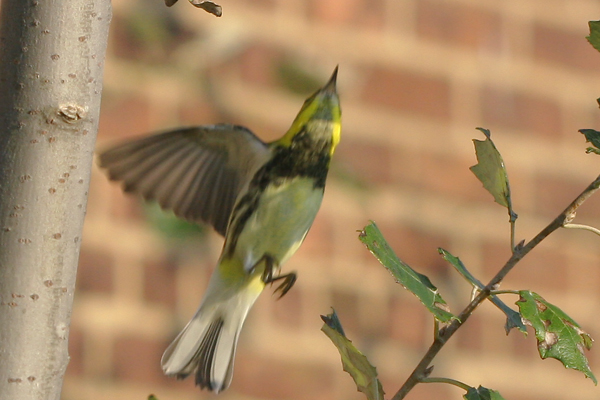 Not an easy bird to walk away from, but we managed to tear ourselves away and move on in search of other quarry.  Nonetheless, it was a birding experience I will not soon forget!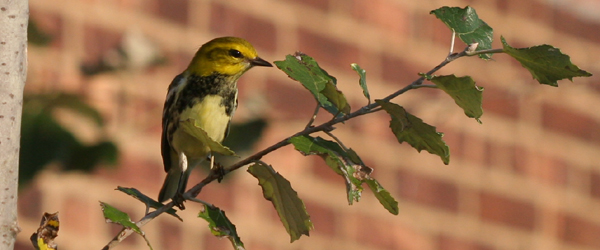 This post has been submitted to Bird Photography Weekly #7.  Go check it out!