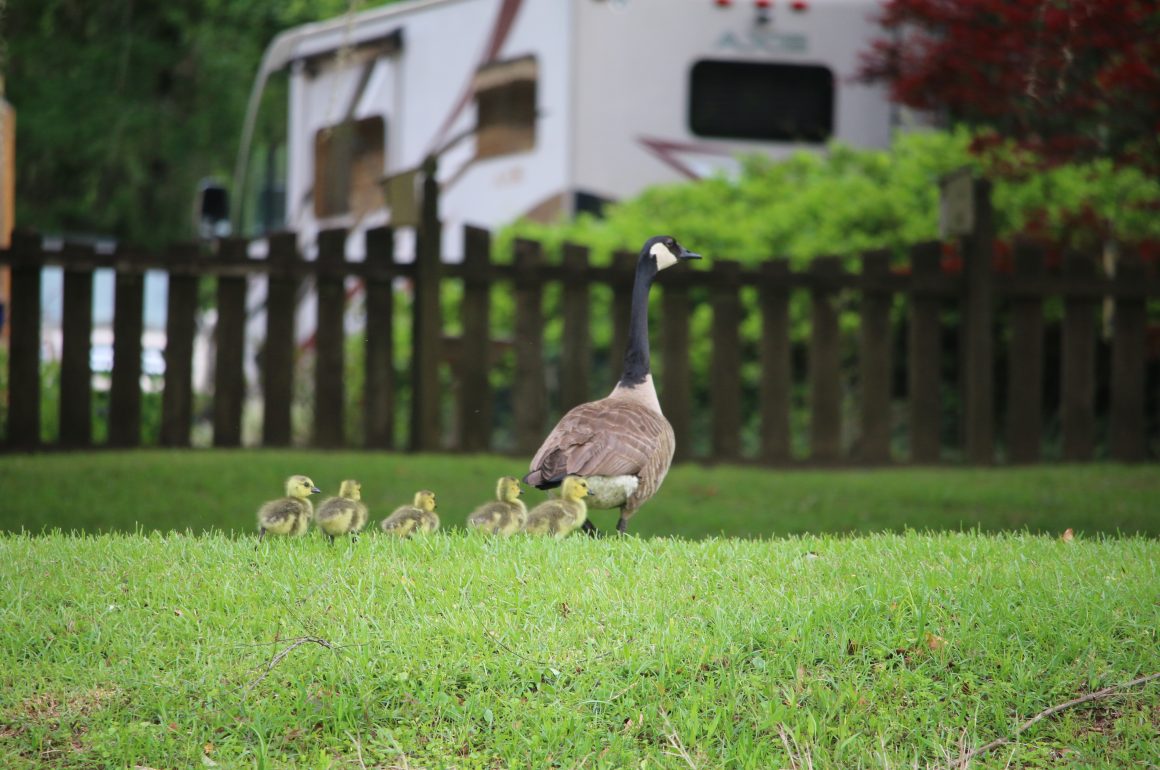 Normally, I don't look forward to seeing the Canada Geese on the lake near my Florida home. There are too many for the size of the water body,  and they don't migrate.  Did I mention they're loud and  a bit aggressive?
And yet, one time each year,  I hit the surface of the water with my kayak in search of these waterfowl: spring.
The bright yellow, fluffy chicks emerged only a few weeks ago. The adults have been paired off for months, building nests in the grassy edges of the lake (except one pair, who nested in a wooden pail at the end of someone's dock) and finally the adorable babies emerged from their cream-colored eggs.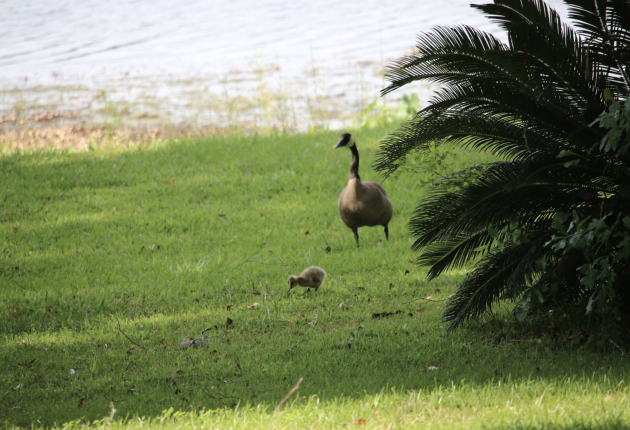 In these stressful times, the babies swimming after their parents or scuttling amongst the grasses make me smile. I paddle after them for just a moment, snapping a few photos as they run up on a grassy lawn.
Of all the pairs on the lake, at least half-a-dozen have goslings now, ranging from the recently hatched to "teenagers" nearly the size of their parents. Though I'm ignoring the ecological impact of too many
geese
, I can't help but hope for more each morning!