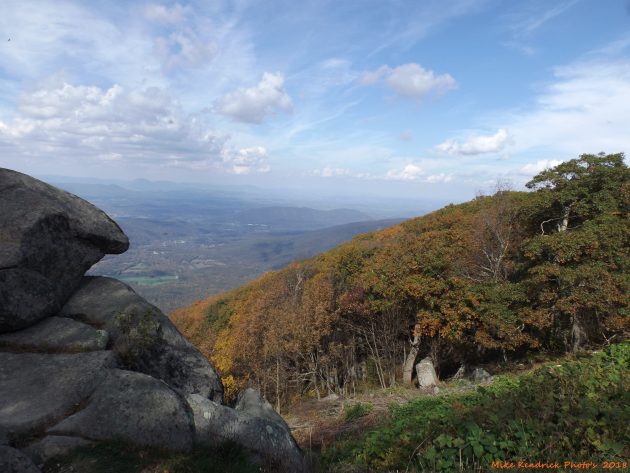 Leaves and birds in the Appalachian Mountains.
From now through the first week of November (2018) autumn leaves are peaking along the ridges and valleys of the Appalachians. This time of year is doubly good if you're also a birder! Here is a list of my favorite mountain state parks to visit during the first brisk days of fall (and into the winter).
Strong populations of birds reside in the hardwood forests and dense understories in this north-eastern location of West Virginia. In addition to the 26 miles of park trails, hikers and birders enjoy a leisurely 72-mile section of the historic B&O Railroad Rail Trail.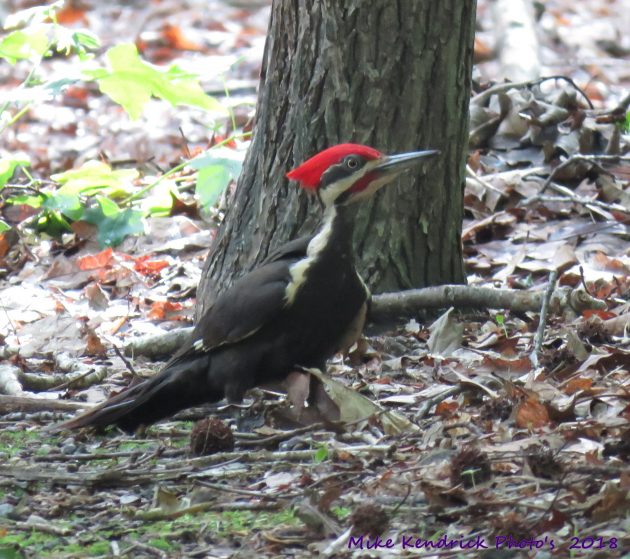 Pileated Woodpecker. Photo by © Mike Kendrick
This 1,864-acre park is rich with avian diversity across woodlands and pastures. There are four scenic overlooks, a woodpecker viewing area, a migratory duck pond, and access to The Appalachian Trail. There are guides for historic buildings as well as birding tours.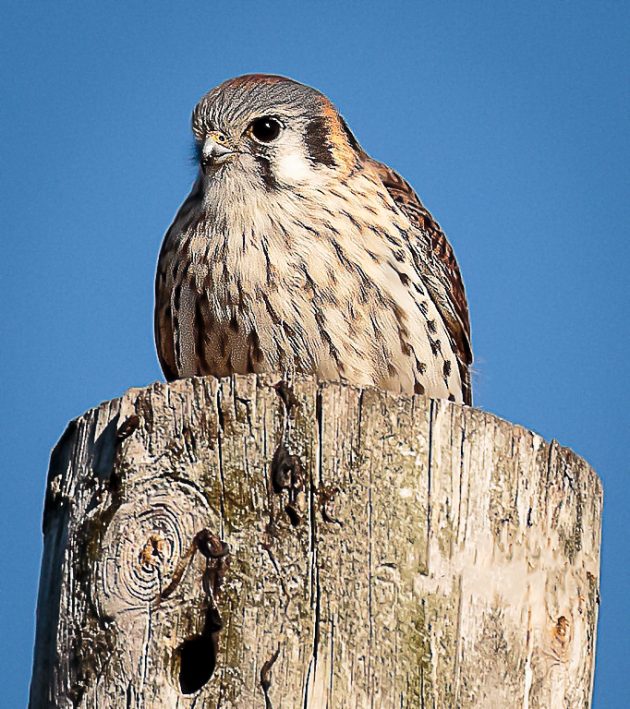 American Kestrel. Photo by © Mike Blevins
Known as a warbler haven, 30+ species visit this bi-state park near the Kentucky and Virginia southern border. With a little birder luck, you might see some migrants, and chances are fairly good to catch a wintering Yellow-rumped. The coves are populated with oak, hemlock, poplar, and the area is stream-rich (including a Class V river gorge) with lush understories and shrubs. If you visit later in the year, join Audubon's Christmas Bird Count.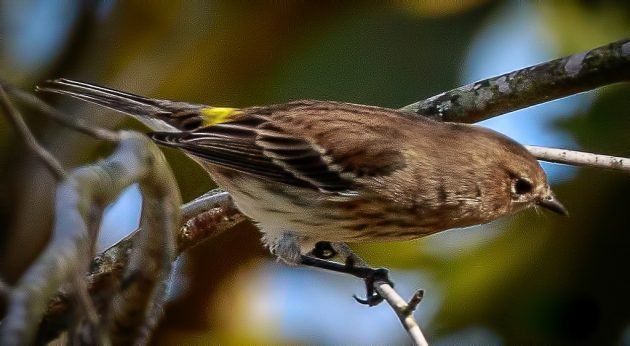 Yellow-rumped Warbler. Photo by © Mike Blevins
Appalachian cove forests dominate this park, which is surrounded by the northern portion of the Cherokee National Forest. Considered 'undeveloped' as a park, the habitat diversity here is some of the best in North America. There are 2,037 acres to explore, including miles of abandoned logging roads and hiking trails.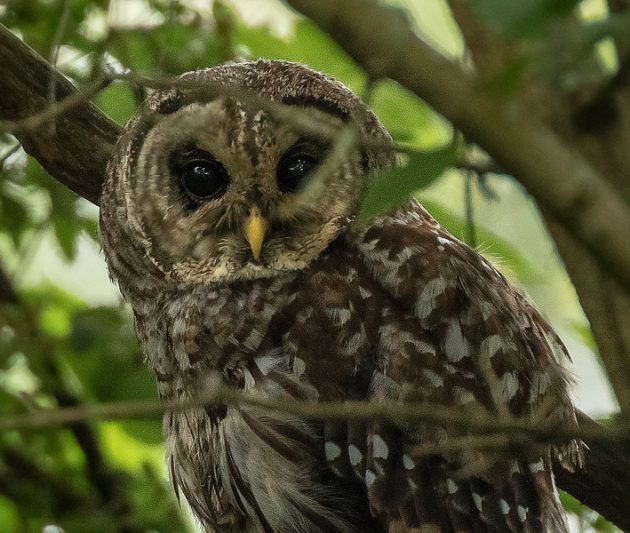 Barred Owl. Photo by © Mike Blevins
Take this late autumn opportunity to explore the highest elevations in the Blue Ridge. Challenging hikes through coves, up to balds, over rocky outcrops, and in forests of hardwood and spruce-fir can require climbing trail ladders and hand-over-hand navigation in the chutes.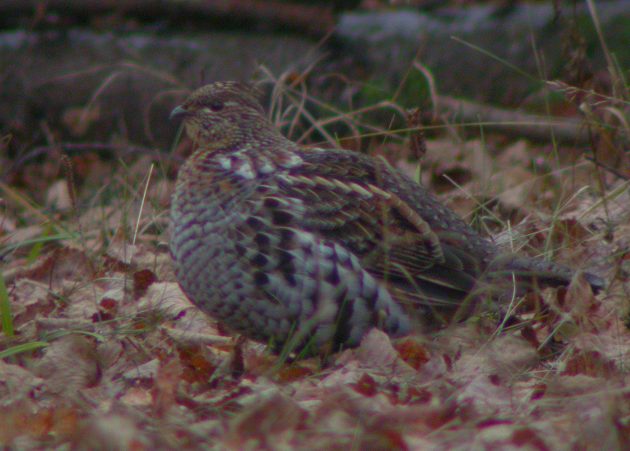 Ruffed Grouse. Photo by © Michael Todd
Streams, lakes, gneiss cliffs, and mixed forests create a top birding location amongst these 3,083 acres built by the Civilian Conservation Corps (CCC) during Roosevelt's New Deal Program. Birders will find an annual fall hawk watch and a February Great Backyard Bird Count at this Blue Ridge state park.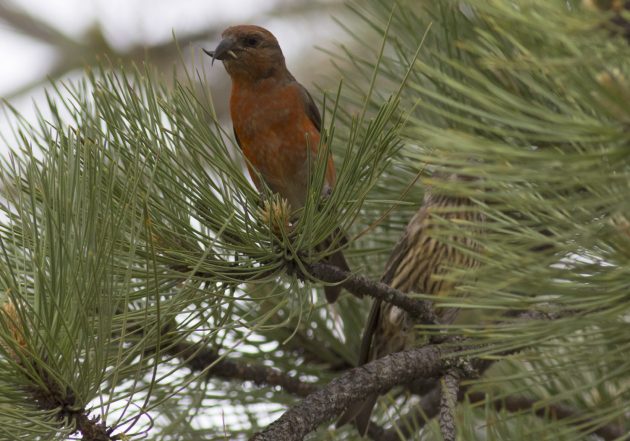 Red Crossbill. Photo by © Michael Todd
While a small park of only 1,050 acres, it's surrounded by the massive Chattahoochee Wildlife Management Area. Accommodations (100-room lodge, 30 cottages, 105 tent/RV/trailer campsites, and 16 shelters) make for relaxed birding on 12 miles of trails and lakeside.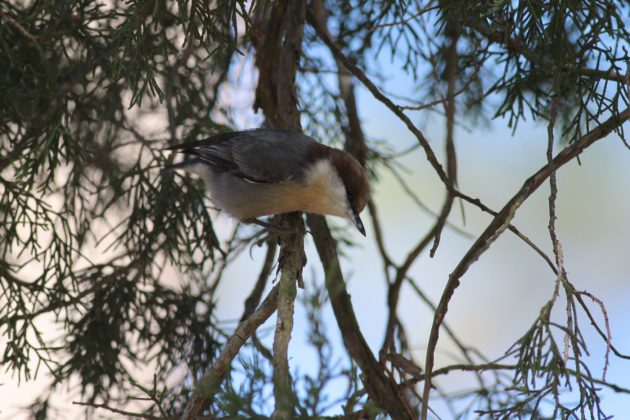 Brown-headed Nuthatch. Photo by © Michael Todd
Fall Foliage Prediction Map and lots of fun facts about autumn!
Featured image – Autumn in the Blue Ridge Mountains.
Photo by © Mike Kendrick