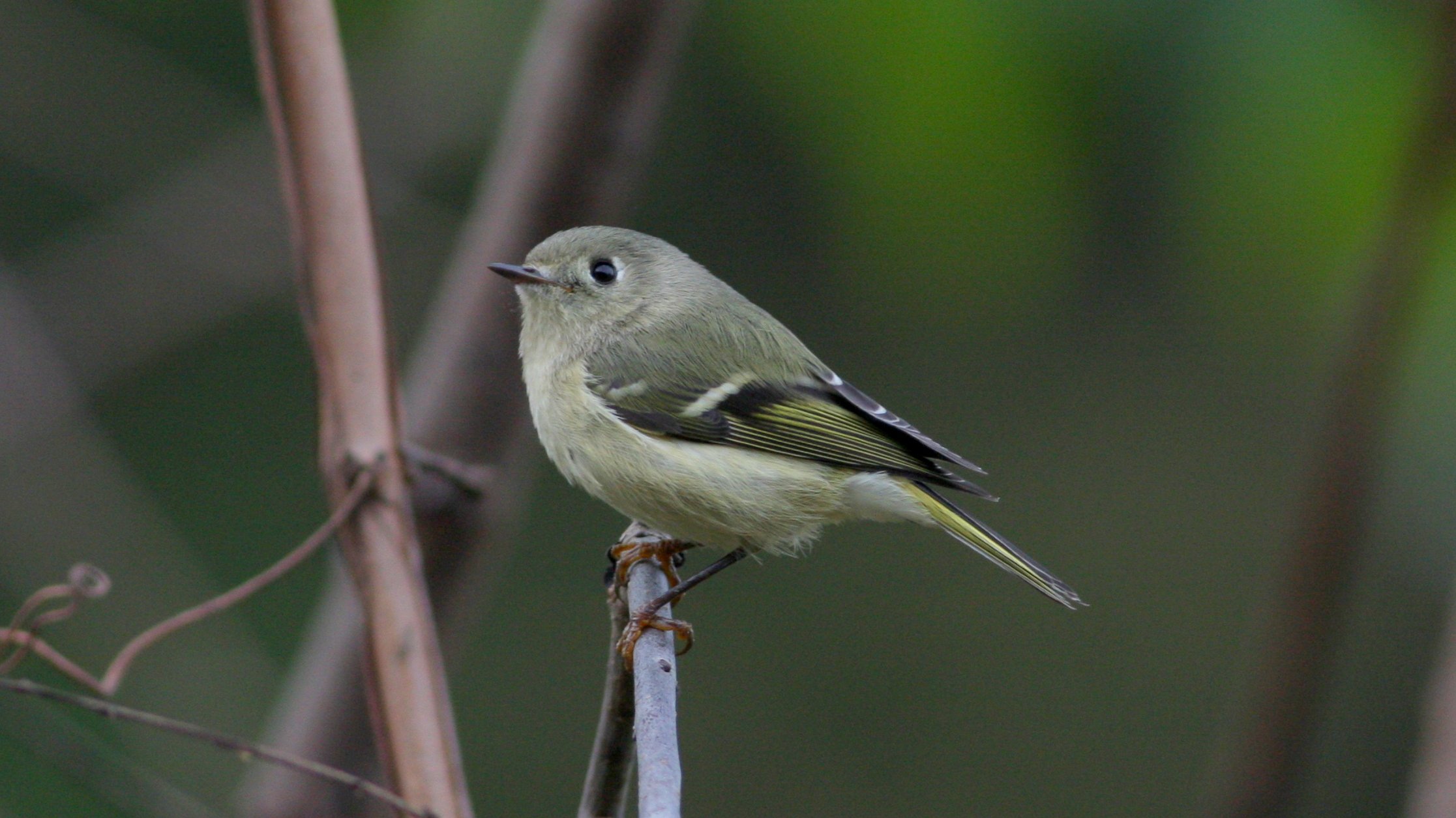 A birder's patch is an extension of themselves. It says something about who they want to be, what they want to see regularly, how seriously they take this birding hobby. For a birder, finding a patch is akin to finding a part of their soul. It is the closest thing many of us get to accomplishing the true hero's journey. It is the most important thing you can possible do while carrying binoculars.
Or it's simply a matter of finding a place to bird when you've got nowhere better to go.
I've written before about by ongoing quest to find a new patch in new home of Greensboro, North Carolina, and my more or less failed attempt thus far in turning up anything of note. And lest you think my allusion to Joseph Campbell's great monomyth is hyperbole, well, let's just say you've never attempted to find that perfect location that meets all characteristics, both reasonable and non, that make up the perfect birder patch. I have met with trials and tribulations, friends. I have been tempted by sorcerers and goddesses and I have sought the council of wizened men with Guilford County lists in the 200s. And I have come out of this journey transformed. Because I have found my patch. Or rather, it found me.
Price Park, on of Greensboro's many city parks, is not more than 10 minutes from my house. On my first visit there I stepped out of my car to the deafening roar of a couple hundred American Robins devouring the Red Cedar berries along the entrance road. Sure, they were all one species, but the place was immediately birdy.
I wandered around a large field as the sun crept onto the grasses and saw a bunch of sparrows. White-throateds of course, but also Song, Field, Dark-eyed Juncos, Eastern Towhees, and a couple Chipping Sparrows. Again, common and expected, but very birdy.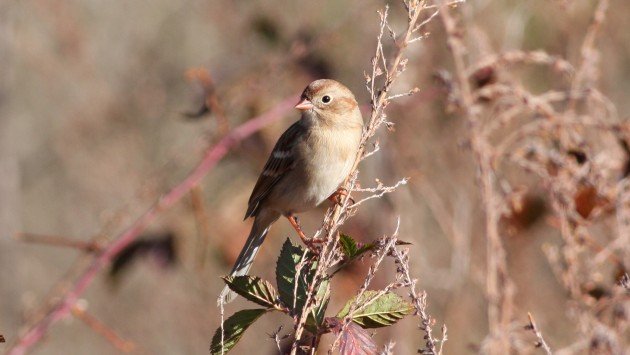 There are more Field Sparrows than one can possibly need to see. Which, let's be honest, is a lot.
This place immediately felt right. There are more trails than I can plausibly wander in on morning's birding, offering different looks at different habitats. Yesterday morning I took one that ran along a dense blackberry grove where I found my county first Fox Sparrow. Not too bad. More than fields, there are forests too, and a small pond that had yet to produce anything for me but it's only a matter of time.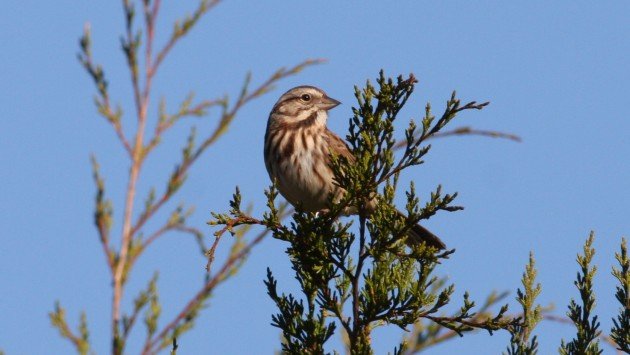 Song Sparrows are thick here. They may be thick everywhere, but there are a lot of them here.
So there is good diversity of habitat. So the place is birdy. So the potential for local rarities is high. But there are other things too. The multitude of trails means I can spend a lot of time here or a little depending on my schedule. There's a public library nearby so bathrooms are convenient. There aren't that meany people, and even fewer dogs. In my two visits here, I've seen a grand total of 7 people on the trails. I can remember all of them. So the birding is good and it is not often interrupted. These are all very exciting things.
But maybe best of all is that the old-timer birders of Guilford County, of which there are a few in number but very high in quality, do not seem to bird here regularly. They have their own sites, their own patches, ones they've covered for decades. This one is all mine.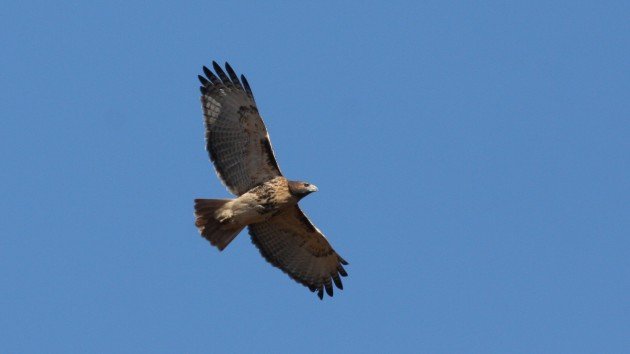 Open country means raptors fly over regularly, like this big female Red-tailed Hawk I saw yesterday. Not shown are the Blue Jays escorting here away from the area.
So this move to Greensboro is suddenly getting very exciting. I've got my patch. Now to lay down some roots.