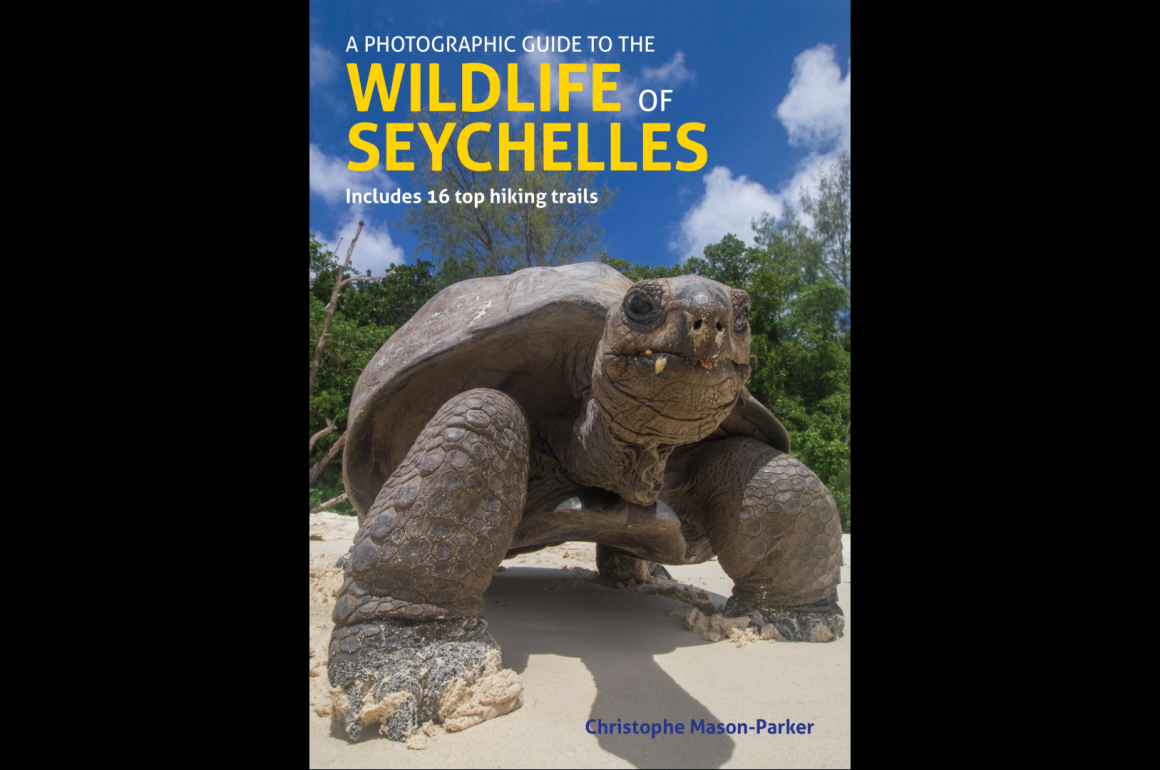 "M had told Bond he was sending him to the Seychelles. '… Just go and have a look.' M glanced out of the window at the driving March sleet. 'Don't get sunstroke.'"

Indeed, there is one distinctly birding connection to this country: a famous birder Ian Fleming, the author of James Bond, visited the Seychelles in 1958 looking for inspiration for his then-latest collection of stories, For Your Eyes Only.

Fleming based himself in suite 114 at the Northolme Hotel on Mahe (nowadays the Hilton Seychelles Northolme Resort and Spa), a secluded hideaway on the northwest coast with picturesque views of Beau Vallon Bay and Silhouette Island. Each villa is hidden in the midst of tropical greenery and reflects the Creole architecture of the island. Originally built before WWI by an eccentric English colonel, the Northolme was one of the first hotels on the island. There. Now you know.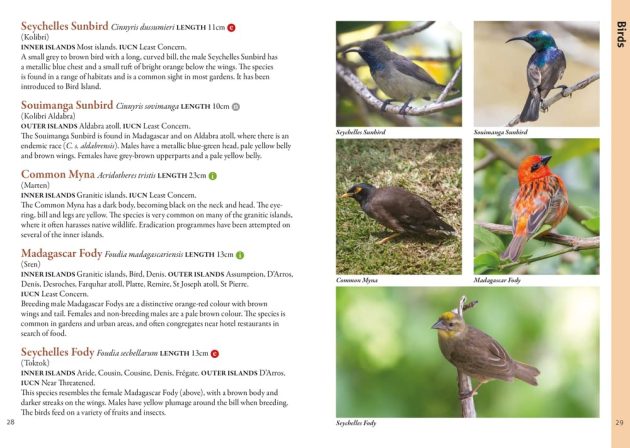 Yet, Fleming is not the only celebrity associated with these honeymoon islands. Among others, Amal and George Clooney, Elizabeth and Damian Hurley, Victoria and David Beckham, Kate Middleton and Prince William were also seen in the Seychelles.

Although the Seychelles islands only amount to an area of 455 km2 spread across 115 islands in the Western Indian Ocean, they support a diverse array of flowering plants, at least 100 of which are found nowhere else. A Photographic Guide to the Wildlife of Seychelles by Chris Mason-Parker guide covers both the touristy inner and the rarely-visited outer islands of the Seychelles archipelago, and includes more than 320 photographs of over 220 species of flora and fauna, including birds, mammals, butterflies and other insects, reptiles, amphibians, fish, molluscs and crustaceans, with descriptions, information about where to find them, and their conservation status.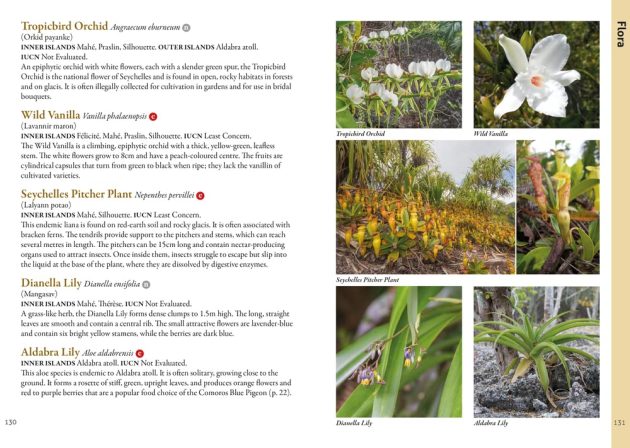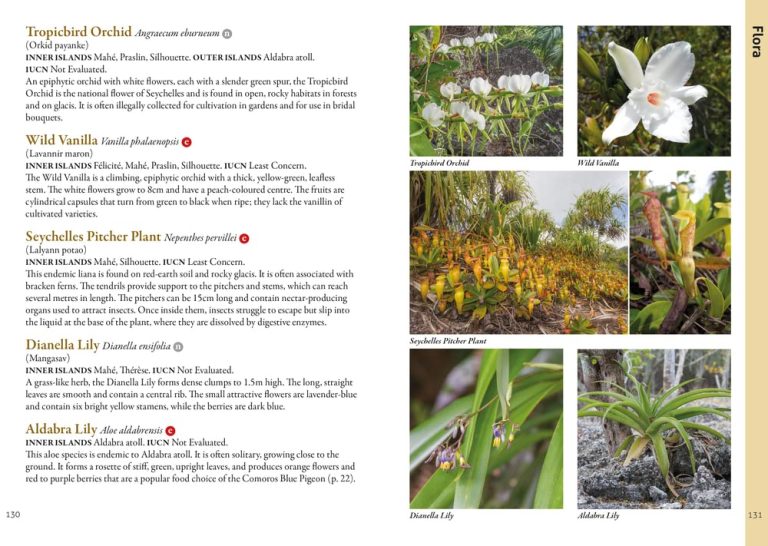 The introduction covers the geography, history and climate of Seychelles, as well as travel practicalities (language, getting there, visa, accommodation, money, getting around, a suggested itinerary, glossary). The guide also features a selection of 16 of the best nature trails on Mahé, Praslin, Silhouette, La Digue, Curieuse, Aride and Cousin Islands, with route maps and details of what can be seen. The book ends with further reading suggestions, list of useful websites, and the index of both English and scientific names.
Seychelles' small landmass combined with geographic isolation results in few species. For example, the main islands are the world's only granitic ocean islands and at 750M years of age are also the world's oldest ocean islands. That antiquity produces a high level of endemism, e.g. 19% of 62 breeding birds are endemic to the islands! On the other hand, the isolation makes for those huge seabird colonies.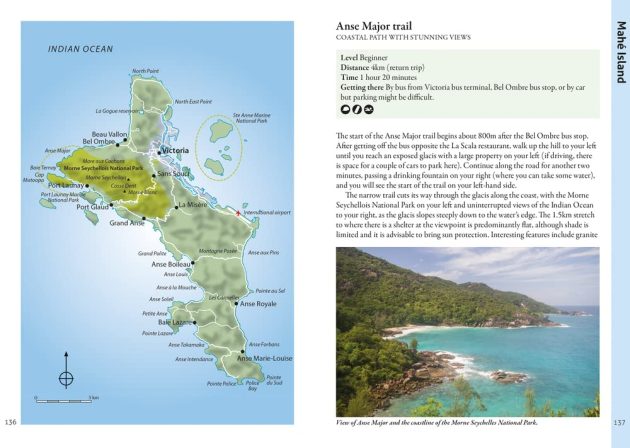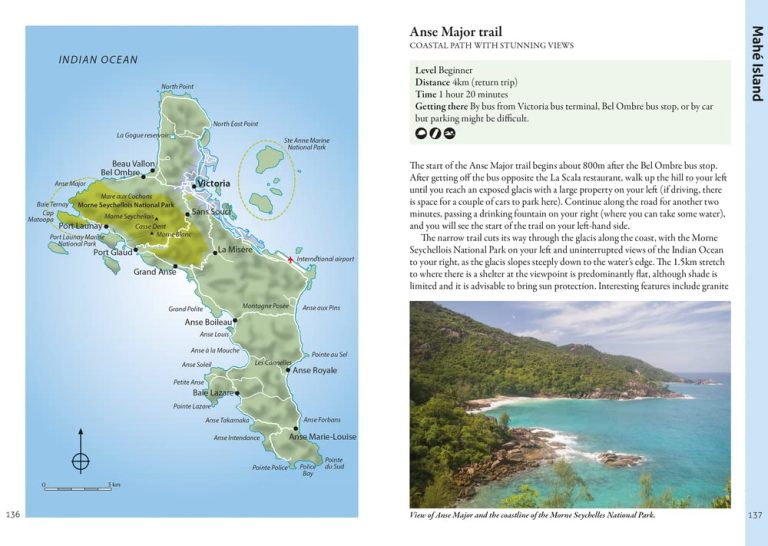 Once a pirate hideout, Seychelles's warm, tropical waters are home to more than 400 species of reef fish and 300 species of coral, Coco De Mer palms and their coconuts – the largest nuts in the world (up to 44 kg), the largest population of Giant Tortoises (100,000), more than 230 endemic plant species, spectacular seabird colonies (more than 2M terns, noddys, frigatebirds) and 12 endemic bird species: Seychelles Kestrel, Seychelles Swiftlet, Seychelles Blue Pigeon, Seychelles Bulbul, Seychelles Sunbird, Seychelles Scops Owl, Seychelles White-eye, etc. Seven endemic bird species are to be found on Mahé (the only opportunity for Seychelles White-eye and the Seychelles Scops Owl), the other 5 on Praslin (essential for Seychelles Black Parrot), while trips to La Digue are necessary for Seychelles Black Paradise Flycatcher and either Cousin or Aride for Seychelles Magpie Robin, Seychelles Warbler and the Seychelles Fody.

The author, Chris Mason-Parker, has lived in Seychelles since 2009, where he is an active member of the conservation community. He is the author of Underwater Guide to Seychelles (2015), Underwater Eden (2019) and Reef Fishes of Seychelles (2021).

The closest I ever made to Seychelles was checking the discounted air-fare prices two years ago… Beside birding, I'd like to dinner on fried breadfruit and coconut curry, and to have a Krest or two (the tonic and ginger beer Fleming drank while staying at Northolme) while watching moonrise over the swaying palm fronds… Legend has it that anyone who eats breadfruit while on the islands will return someday.

A Photographic Guide to the Wildlife of Seychelles is a lightweight, 196 pages of a pocket-sized and easy-to-carry book suitable for a general nature lover, but also for birders as a second, wider-orientation guide, next to the Field Guide to the Birds of Seychelles.
A Photographic Guide to the Wildlife of Seychelles by Chris Mason-Parker
ISBN 10: 1913679284 ISBN 13: 9781913679286
Publisher: John Beaufoy Publishing, 2023
Binding: Paperback
Number of pages: 196