Have you ever smoothed out all the bumps that stand between you and your daily goals, only to fall into an unexpected productivity pothole as deep as a proverbial well? Call Lassie quick, because I just discovered quickmeme and can't get up! What can I say… these snarky meme jockeys really get me.
This quickmeme site runs all kinds of addictive memes, but the one that makes sense to discuss in this venue is Actual Advice Mallard. Sure, this one may not attain the heights of hilarity that Good Guy Greg, Futurama Fry, Annoying Facebook Girl, Scumbag Steve, or many of the others routinely reach, but we're talking about a Mallard here. Plus, the duck gives actual useful advice…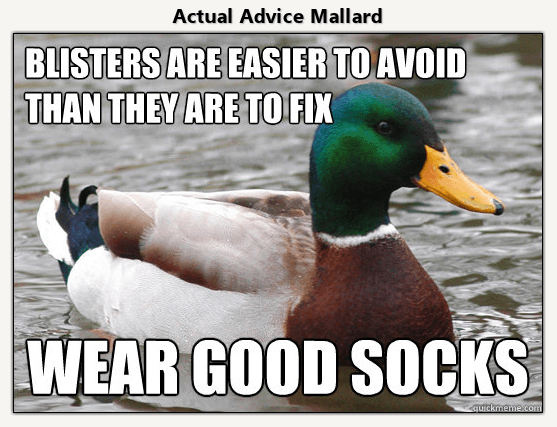 Now, this panel may not be funny here but the incongruity of this meme mixed up with all the rest seems to work. Or maybe it's not funny because I created it. Perhaps you can do better…
We who appreciate avifauna more than the average netizen should try to give the Actual Advice Mallard meme wings, so to speak. A great feature of quickmeme is that anyone can make their own captions. Care to try your hand?
Follow this link to make your own Actual Advice Mallard caption. Then send me (mike AT 10000birds DOT com) the link or screenshot and I'll add your caption (assuming it's appropriate) to this post along with your name and even a link to your blog if that applies.
Have fun losing a few hours of your life on quickmeme. I look forward to seeing what you come up with. Just remember that we're only accepting Actual Advice Mallard captions. I doubt that 10,000 Birds could survive a brush with Insanity Wolf…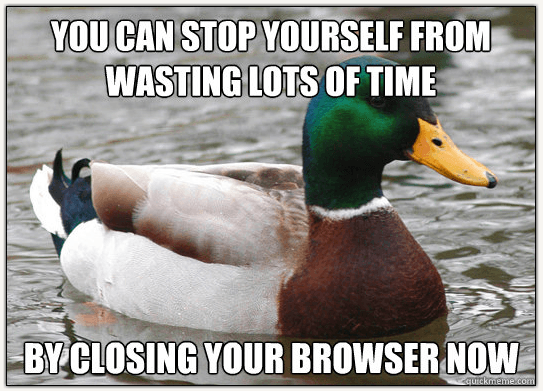 Very practical advice from Corey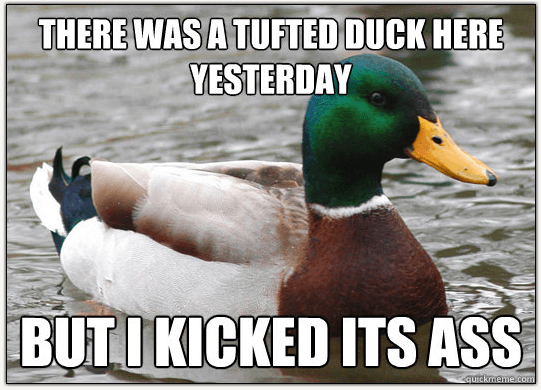 The reason you dipped on that rare duck by Will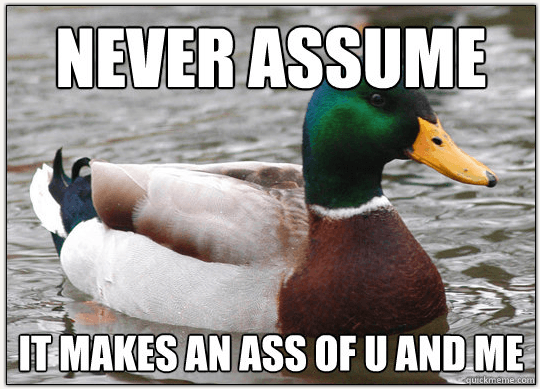 Classic advice from tai haku