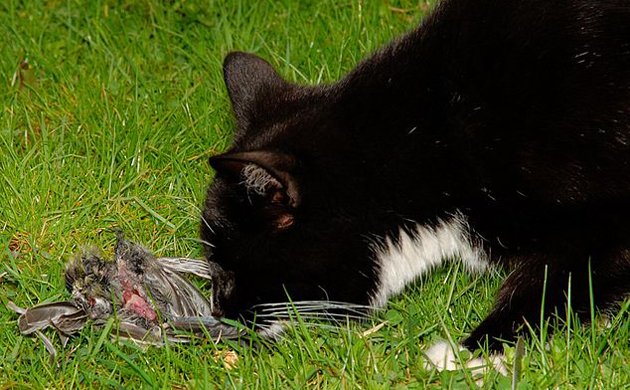 The recently released study on the number of birds and small mammals killed by cats in the United States has been widely reported in the mass media. The authors of the study took care to share the difficulty of coming up with a reliable estimate but even at the low end of their estimate the number of birds and mammals killed by cats is in the billions. So, of course, the crazy cat people are doing their best to sow doubt about the study, especially that paragon of lies and propaganda, Alley Cat Allies, which have so far put out two news releases trying to discredit the study and change the subject:
A biased study on cats and wildlife published this week in Nature Communications is just another veiled promotion by bird advocates to ramp up the mass killing of outdoor cats…

"This so called 'survey of research' seems just another misguided attempt to draw attention to the decline of wildlife by manufacturing a fake debate.  The study conveniently sidestepped the primary culprit of decline of wildlife populations which, of course, is human activity including habitat destruction. The authors also neglect to mention that their proposed 'solution' really endorses continuing the same failed policies of the last century which call for the mass killing of cats.  Tens of millions of healthy cats have already been killed in animal pounds and shelters, at great taxpayer expense, without achieving anything. A policy of just more killing can never be the right answer," said Becky Robinson, president and co-founder of Alley Cat Allies.
Notice that even Alley Cat Allies doesn't dispute the fact that outdoor cats kill wildlife. Of course, the sheer number of outdoor cats means that lots of wildlife is being killed. That is indisputable. That an organization exists that encourages and supports the existence of outdoor cats means that organization is supporting the deaths of untold billions of wild animals.
This begs the question – When will Alley Cat Allies and all similar organizations be shut down for endangering native wildlife?