Perhaps it's not a surprise, but I think birders are delightful people. Who else could be continually thrilled each and every January when they tick of their first Northern Mockingbird of the year, knowing full well they'll see another 4983457 mockingbirds before the year is through? While on a tour of Rookery Bay near the Florida Everglades, I was reminded of this lovely personality trait once more.
Rookery Bay is dominated by mangrove, a mix of Red, White, and Black varieties. Fed by the freshwater of Henderson Creek, the bay eventually flows into the Gulf of Mexico. Unlike many other estuaries in this part of Florida, Rookery Bay is protected by the Estuarine Research Reserve system, and remains almost entirely undeveloped.
Standing on a low-tide mudflat in the middle of the bay, a staff member from the Rookery Bay National Estuarine Research Reserve and I were photographing a high school class in the middle of a marine biology field trip. The exposed mudflat provided ample foraging opportunities for birds, and Brown Pelicans, Willets, and White Ibises dotted the shallow edges, keeping a safe distance from the teenagers.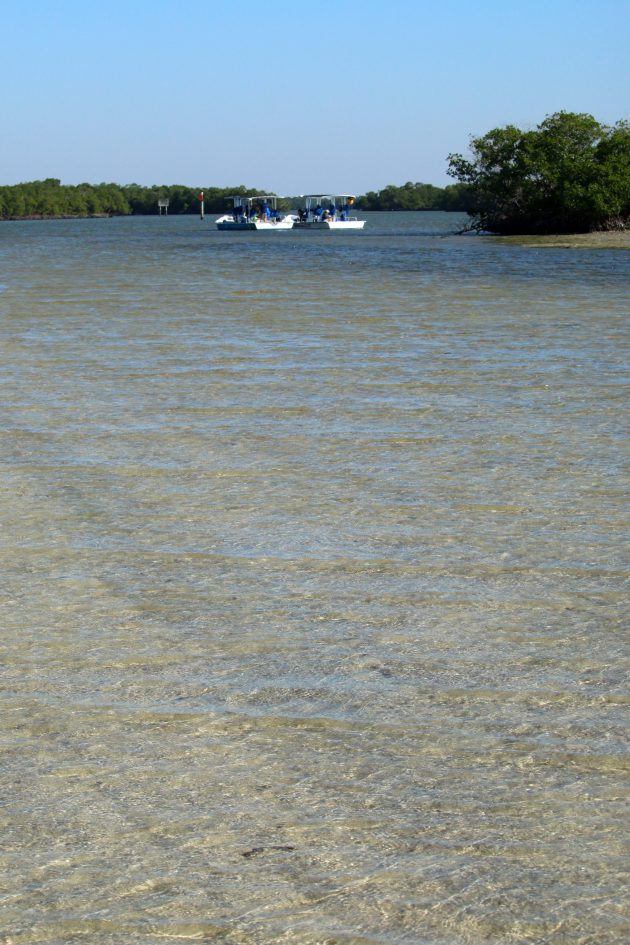 Rookery Bay, FL
As we watched, a slightly different silhouette soared in from the blue sky above, landing gracefully near a Red Mangrove tree. The curved bill was a dead giveaway: we had spotted an American Avocet.
Immediately, my friend began freaking out (in a good way). This avocet was the very first individual she had ever seen on the bay, despite working here for almost a decade. American Avocets spend the breeding months in the Midwest, only returning to Florida (as well as Southeast coast, Mexico, and the Caribbean) during the winter. Since they prefer shallow fresh and saltwater wetlands, it's no surprise that low tide in the mangrove estuary would prove particularly alluring.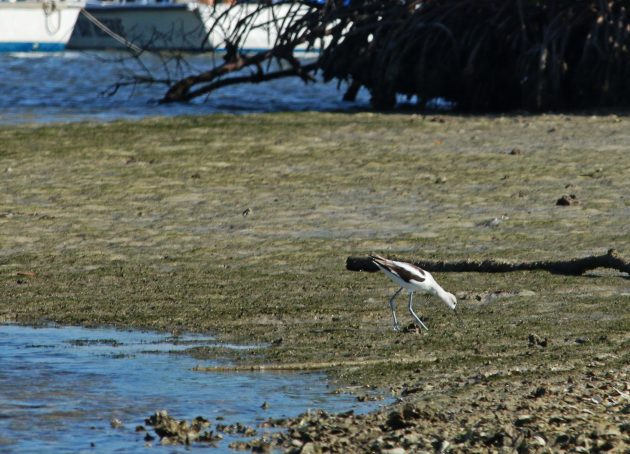 An American Avocet looks for food.
I love avocets, but I was there to photograph Rookery Bay as a whole and soon turned to other subjects. My friend, however, couldn't leave the avocet, and pointed it out to the other field trip guides and volunteers. Enthusiasm about nature – from its largest mountains to its tallest microbes – is one of the most important elements of the environmental movement as a whole, and inspires individuals and communities to protect the world around them. The little things, such as identifying a new avian species, create fresh joy in birders like my friend, and reminds us why we benefit just as much from protected areas as the wildlife that depend on them.