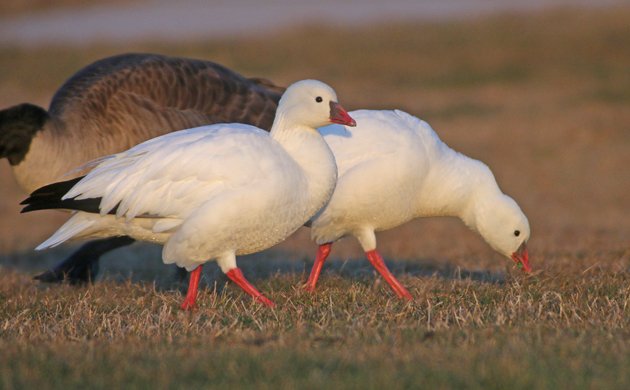 And they're off! Your 2018 year lists, whether you tally them or not, have already begun to populate, silently bearing witness to your commitment to bird looking or lack thereof. Some eager beavers have already broken triple digits for the year while less industrious sorts may not even be in double digits. No worries… with 51 weekends left in this year, we'll all have plenty of time to indulge in avian observation.
I enjoyed my first wave of feeder birds for the year, with Tufted Titmouse winning BBOTW honors only because that species appears less frequently than my other local denizens. Corey had a bunch of birds to choose from as he got out birding on both Saturday and Sunday mornings despite the blisteringly cold temperatures. But, of all the birds he spotted, his third Ross's Goose in Queens, ever, took the honors as his Best Bird of the Weekend.
How about you? What was your best bird of the weekend? Tell us in the comments section about the rarest, loveliest, or most fascinating bird you observed. If you've blogged about your weekend experience, you should include a link in your comment.