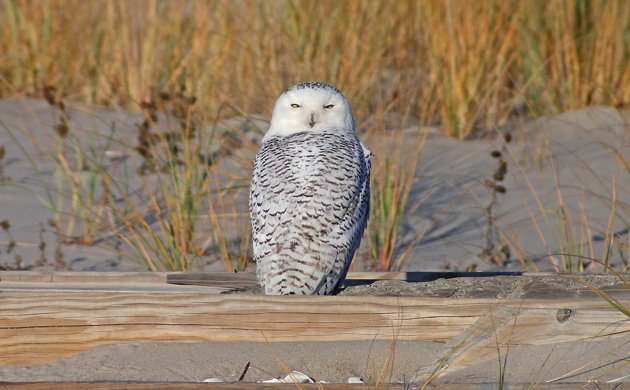 Many of us have finally and perhaps painfully figured out that online communication mostly occurs in an echo chamber. Our presence on the web can be expressed as a series of Venn diagrams, where each circle–representing worldview, geography, interests, and relationships–overlaps countless others, sometimes a little and sometimes a lot. This thought came to mind as I wondered how many of the people whose circles overlap mine put up their Christmas trees this weekend like we did. Based on social media, I'd say a whole lot.
While acquiring our fragrant Balsam Fir, I was distracted by a variety of birds flying over. For the sake of family peace, I left my bins at home, which meant that the tastiest species I could put a name to was Dark-eyed Junco, which I'll be seeing a ton of over the coming months. Corey had an easy choice for his Best Bird of the Weekend. After all, if you can't choose your first Snowy Owl of the year then what would you choose?
How about you? What was your best bird of the weekend? Tell us in the comments section about the rarest, loveliest, or most fascinating bird you observed. If you've blogged about your weekend experience, you should include a link in your comment.