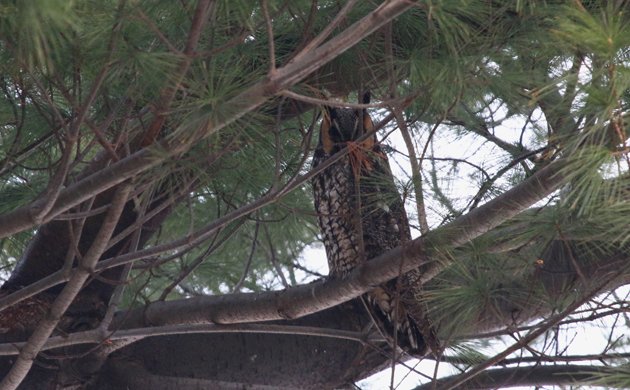 Those of you who follow such things should be pleased to learn that this weekend was quite auspicious for sports teams named for birds. Until now, only one National Football League team out of a total of five had ever won the Super Bowl. But at last the Seattle Seahawks, named for a bird we all know and love, have won the championship and further advanced the cause of avian inspiration for athletes!
With raptors on my mind, I spend more time looking to the skies and thus spotted a sleek Cooper's Hawk on the prowl. Corey's Best Bird of the Weekend was a Long-eared Owl in Central Park, one of two perched in a pine, on Superb Owl Sunday. What's not to like about an enigmatic owl in one of the world's most-visited parks?
How about you? What was your best bird of the weekend? Tell us in the comments section about the rarest, loveliest, or most fascinating bird you observed. If you've blogged about your weekend experience, you should include a link in your comment.