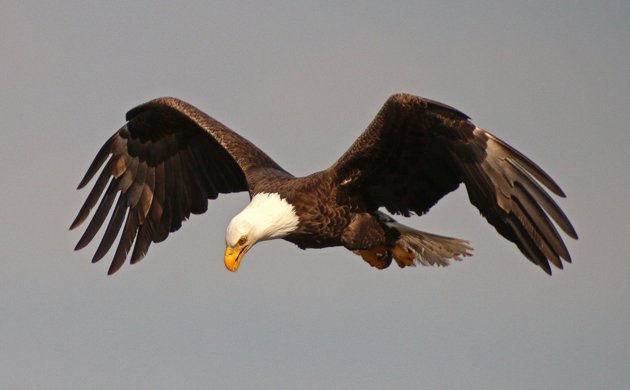 Well, they did it. Those Eagles you're hearing everyone talk about right now aren't the ones you typically seek while birding, but rather the ones from Philadelphia that just won Super Bowl LII. Whether you enjoyed the game (and commercials and halftime show) or not, you've got to love an opportunity to share your eagle trivia with the non-birding masses.
To get in the mood for the big game, I took a run up to Irondequoit Bay in search of Bald Eagles. Unsurprisingly, I spotted at least ten of them, including one victoriously brandishing a duck carcass. Guess that was a portent of things to come. Corey's Best Bird of the Weekend was the Red Crossbill that plopped down in front of him to grit on Oregon Plains Road in the Adirondacks. Crossbills are always fun and one relatively close is a joy.
How about you? What was your best bird of the weekend? Tell us in the comments section about the rarest, loveliest, or most fascinating bird you observed. If you've blogged about your weekend experience, you should include a link in your comment.