Sometimes a person should keep his fool mouth shut. Before the weekend began, I opined about how October felt like a real fall month as compared to the capricious climate swings of September. Then the freezing rain began! So much for my weekend…
Unless you like House Sparrows more than I do, you won't be impressed by my best bird of the weekend. Corey, on the other hand, pulled a Philadelphia Vireo that Will Raup spotted at the Coxsackie Creek Grasslands Preserve while Corey was busy looking at a Song Sparrow. After a brief moment of Corey thinking Will had gone off the deep end Corey saw the bird too.  It was a lifer for Corey's dad, Wes, not surprisingly, but was also a lifer for Will.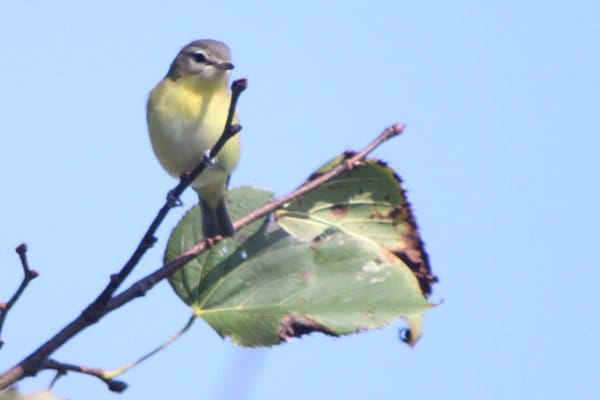 What was your best bird of the weekend? Tell us in the comments section about the rarest, loveliest, or most fascinating bird you observed. If you've blogged about your weekend experience, you should include a link in your comment.