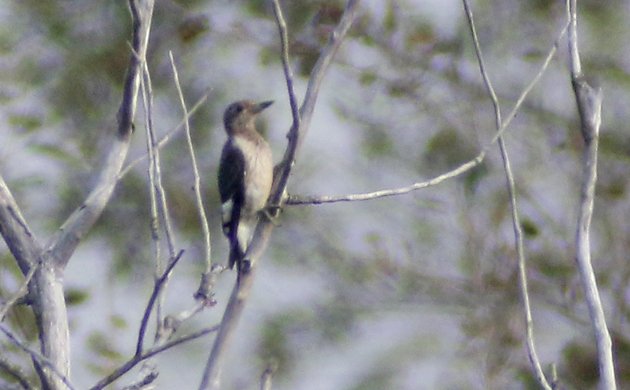 Weekends are fun. Long weekends are more fun. No need to complicate something so simple.
I'n thrilled to finally have made it to the High Line in NYC, a triumph of design in the public space that was well worth the wait. Plus, I saw a Common Yellowthroat there. Corey spent all day Saturday in one spot watching birds during the Queens County Bird Club's Fourth Annual Big Sit and any one of the 74 species they spotted could be his Best Bird of the Weekend. But if he has to choose a favorite (and he does) he chooses the immature Red-headed Woodpecker that was a surprise sighting during the sit. Though it lacked the red head of an adult it was still a great bird made even better by the number of people who got to see it.
How about you? What was your best bird of the weekend? Tell us in the comments section about the rarest, loveliest, or most fascinating bird you observed. If you've blogged about your weekend experience, you should include a link in your comment.