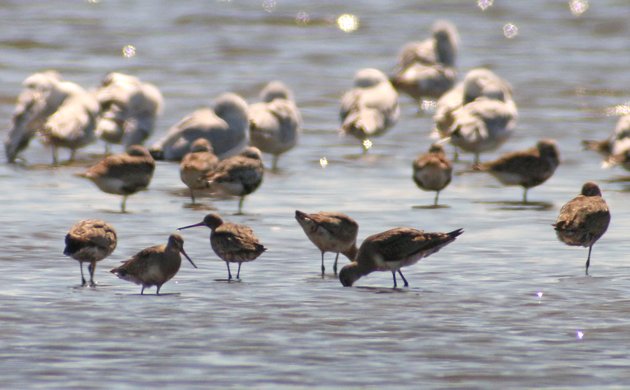 Since we in the U.S. are enjoying a long weekend, you got extra time to establish a Best Bird of the Weekend. Did Monday morning birding make a difference?
While I saw plenty of cool birds this weekend, including at least 10 Common Nighthawks, I was most engaged by a veritable swarm of Cedar Waxwings skimming along the surface of a pond for flies like swallows. Corey got into some great shorebirds and hungry muck at Jamaica Bay, where a group of Hudsonian Godwits proved well worth the cost of a boot full of mud.
How about you? What was your best bird of the weekend? Tell us in the comments section about the rarest, loveliest, or most fascinating bird you observed. If you've blogged about your weekend experience, you should include a link in your comment.