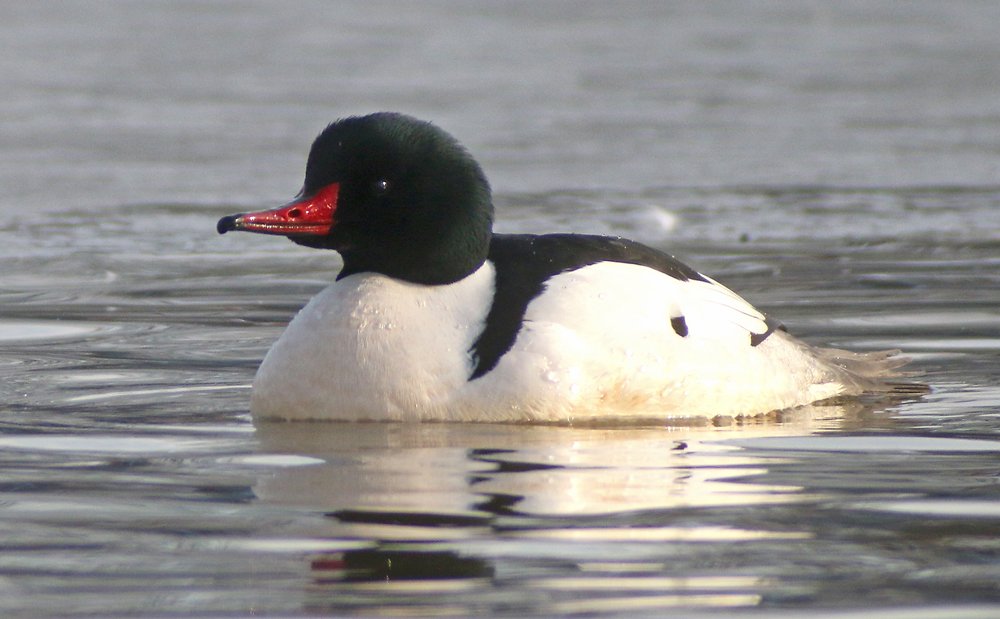 Now that we've gotten February out of the way, the time has come to face facts: the next mass migration is not that far off. Is it too soon to start reviewing warbler songs?
My best bird sighting this weekend was a Red-tailed Hawk, significant not just because these common raptors always command respect but because of what this particular bird had in its mouth: nesting material! Corey's Best Bird of the Weekend was an out-of-place Common Merganser that looked very confused as to how it ended up in the only bit of open water by a fountain in a golf course pond in Corey's hometown of Saugerties. The Mute Swans and Mallards that were sharing the hot tub-sized patched of water looked similarly confused about the merganser.
How about you? What was your best bird of the weekend? Tell us in the comments section about the rarest, loveliest, or most fascinating bird you observed. If you've blogged about your weekend experience, you should include a link in your comment.