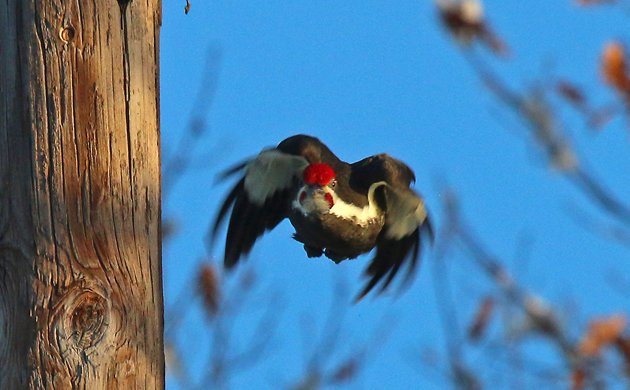 Dear holiday shoppers, thank you for taking time out of your Cyber Monday hyperconsumption to report your Best Bird of the Weekend. Please feel free to move directly to our comments section to expedite this deal-free exercise and avoid missing out on life-changing flash sales.
Driving from Rochester, NY to Georgetown, KY this Thanksgiving weekend afforded me lots of looks at big birds like raptors. My favorite sighting was a trio of Sandhill Cranes along I-71 in Ohio, but since that didn't occur on the weekend, I'll go with fetching Fox Sparrows at our cousin's Kentucky farm. Corey's Best Bird of the Weekend was one that most New York City dwellers appreciate whenever they see one upstate. A Pileated Woodpecker seen in his hometown of Saugerties was something that made Corey thankful which is only fitting seeing as he was upstate for Thanksgiving.
How about you? What was your best bird of the weekend? Tell us in the comments section about the rarest, loveliest, or most fascinating bird you observed. If you've blogged about your weekend experience, you should include a link in your comment.