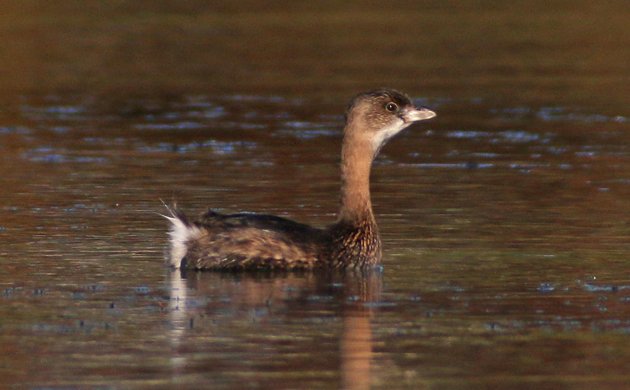 If you're feeling some measure of terror right now, you may not be thinking of the season's cavalcade of horrors. No, what scares me is the idea that migration will be ending soon…
Nonetheless, this time of year introduces a suite of seasonal birds. Some lakewatching at the Irondequot Bay Outlet was rewarded by my FOY Purple Sandpiper, a rather brown bird feeding on the rocks of the jetty. Corey saw some decent birds this weekend but nothing that really astounded. A late Nashville Warbler, an Orange-crowned Warbler, and a bunch of dabbling ducks were some of his top species. But the Pied-billed Grebe at the top of this post, which was regularly stretching out and actively searching around for something – another grebe, breakfast, a predator – was easily his Best Bird of the Weekend. Cuteness and curiosity are a good combination!
How about you? What was your best bird of the weekend? Tell us in the comments section about the rarest, loveliest, or most fascinating bird you observed. If you've blogged about your weekend experience, you should include a link in your comment.