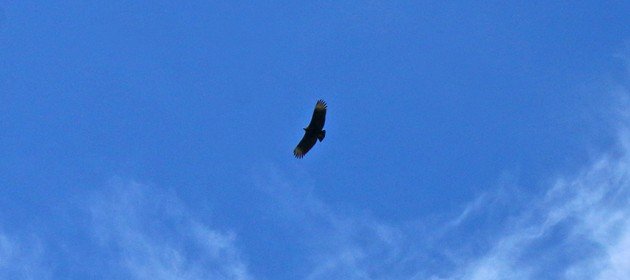 If you're wondering if life as we have known it in many countries around the world may be giving way to a more disintermediated existence, replete with toilet paper stockpiles and schooling via livestream, you may not be entirely wrong. Then again, this global bedlam may be just a fevered memory in a few months. Society may change rapidly, but nature moves forward slowly, at a glacial pace one epoch at a time. Find solace in that if you can.
I found solace in my warm house, as my tolerance for freezing temps is fully spent by mid-March. Luckily, I didn't have to go far to admire a Sharp-shinned Hawk winging with agility through my yard. In the normal course of things, Corey's first Eastern Phoebe of the year on Sunday morning would have easily been his Best Bird of the Weekend. But the pandemic and an adjustment to Corey's schedule to take advantage of off-peak commute times meant he was home and on his balcony on Friday afternoon when a Black Vulture went over, his first sighting of the species in Queens! The vulture supplants the phoebe, and all we can do is hope that the vulture isn't a sign of things to come.
How about you? What was your best bird of the weekend? Tell us in the comments section about the rarest, loveliest, or most fascinating bird you observed. If you've blogged about your weekend experience, you should include a link in your comment.