How was your weekend? Mine was fun and footballtastic. In fact, a game is on even as I write this, which means I've got no time for idle banter. The best birds of my weekend were Seahawks, Eagles, Falcons, Cardinals, And Ravens. Am I the only one here excited about the return of NFL football?
Corey had a hard time choosing his best bird of the weekend.  There was the White Ibis in New Jersey, the Caspian Tern, the Buff-bellied Sandpiper, another White Ibis, this one in New York's Orange County, a Bald Eagle, and a host of other birds.  But the birds he most appreciated were three American Golden Plovers, two of which are pictured below: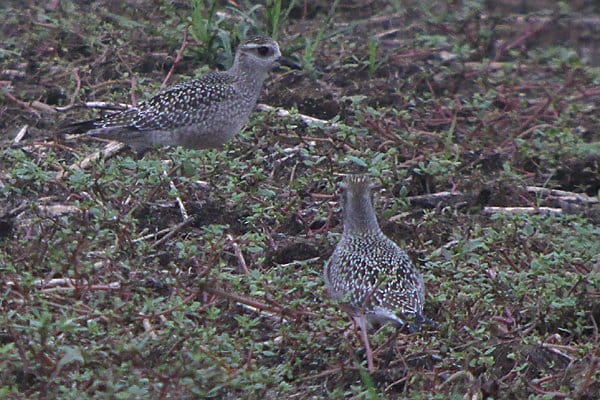 What was your best bird of the weekend? Tell us in the comments section about the rarest, loveliest, or most fascinating bird you observed. If you've blogged about your weekend experience, you should include a link in your comment.