If you're reading this, you've survived what may have been a very busy weekend of shopping, prepping, and partying. Hopefully you didn't overextend yourself… the holiday season is just now beginning!
I can't recall a less birdy weekend than the one I just had. My only avian observation of note is how much easier the Red-tailed Hawks that stalk our suburban streets are to see now that the trees are bare. Corey, on whom we can always depend for quality weekend birding, picked up a worthy Best Bird of the Weekend™  in the form of a natty Northern Shrike at Floyd Bennett Field in Brooklyn.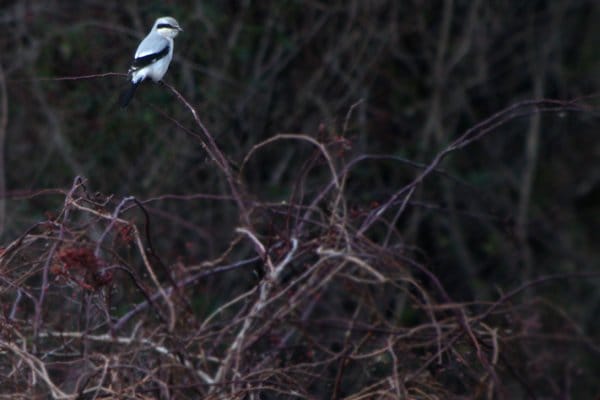 What was your best bird of the weekend? Tell us in the comments section about the rarest, loveliest, or most fascinating bird you observed. If you've blogged about your weekend experience, you should include a link in your comment.