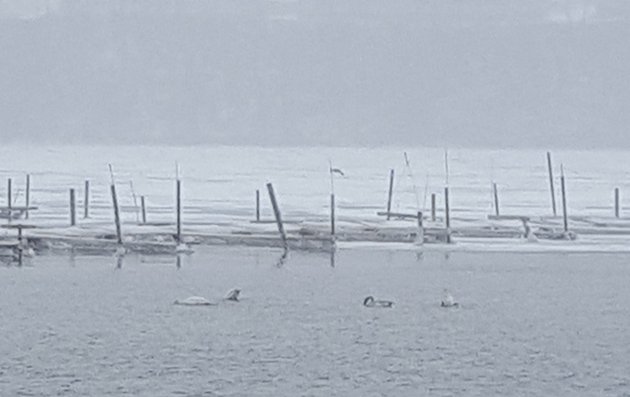 No matter where you live, you probably endure extreme weather of some sort or another. But no matter what infernal heat, abyssal chill, or thunderous precipitation blasts a place, birds still endure and often thrive. The wicked cold in my area may have been too much for me, but my local birds seem to be doing just fine.
I've been chasing a family of Trumpeter Swans from one patch of open water to the next. At last, I tracked them down to the Irondequoit Bay Outlet. Corey only birded for a bit on Saturday morning and didn't find anything particularly spectacular. But at Baisley Pond Park he did find a relatively surprising Canvasback, which, in Queens, are usually only found at the World's Fair Marina. Lacking anything else to take the prize, the lone Canvasback wins Corey's Best Bird of the Weekend.
How about you? What was your best bird of the weekend? Tell us in the comments section about the rarest, loveliest, or most fascinating bird you observed. If you've blogged about your weekend experience, you should include a link in your comment.