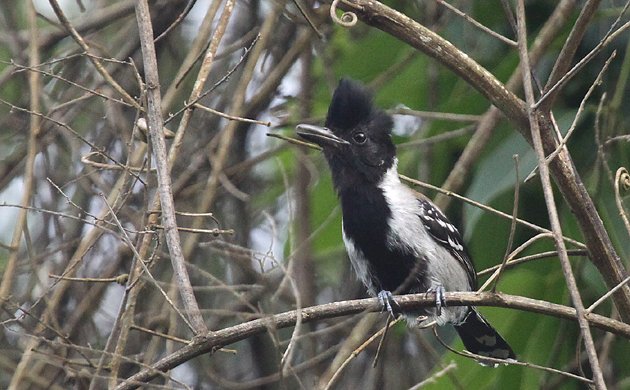 Remember when Public Enemy proclaimed "Don't Believe the Hype" to the masses? Wise counsel indeed, but sometimes hype deserves our trust.  Summer presents the perfect opportunity for denizens of the Northern Hemisphere to make pilgrimages to attractions various and sundry, and more than a few of these famous locales deserve every bit of the hype they've garnered over the years. I just visited Niagara Falls for the first time in 25 years. I even took a jaunt on the Maid of the Mists. Definitely lived up to the hype… believe it!
I should have brought my bins to the falls, as the gull action there also lived up to the hype. Unable to parse out the rare gulls, I turned my attention to the droves of Double-crested Cormorants that nonchalantly plied the roiling waters at the foot of the falls. One particular cormorant appeared to have streaks of white plumage that mirrored the effect of the foamy water. Fascinating! Corey's Best Bird of the Weekend was exceptionally hard for him to choose. After all, he was in Trinidad until Saturday afternoon. After much deliberation, he decided that the Black-crested Antshrike above was his BBOTW both because it is an awesome bird and because for some reason he did not think it was likely he would see one, especially not so well.
How about you? What was your best bird of the weekend? Tell us in the comments section about the rarest, loveliest, or most fascinating bird you observed. If you've blogged about your weekend experience, you should include a link in your comment.