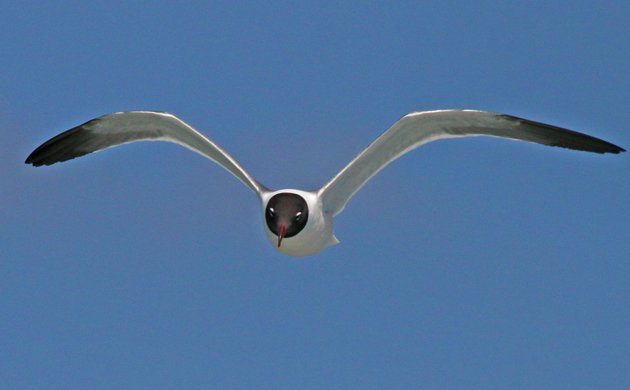 Is it mere coincidence that Father's Day falls on such a perfect weekend for birding? I think not.
I took my brood to explore Chimney Bluffs State Park, where we explored a glacier-carved landscape unlike any I've seen in New York State. I was pleasantly surprised at the prevalence of American Redstarts in those woods. Corey's Best Bird of the Weekend isn't rare, difficult to see, or worthy of such a status by any other typical metric. But while one a whale-watching trip with his family on Saturday and seeing only Herring Gulls at the back of the boat for a good half-hour, he heard Desi, his four-and-a-half-year-old son, pipe up with "There's a Laughing Gull! I know it because it has a black head!" That Laughing Gull, seen above, is far and away Corey's Best Bird of the Weekend, especially on a weekend that includes Father's Day!
How about you? What was your best bird of the weekend? Tell us in the comments section about the rarest, loveliest, or most fascinating bird you observed. If you've blogged about your weekend experience, you should include a link in your comment.