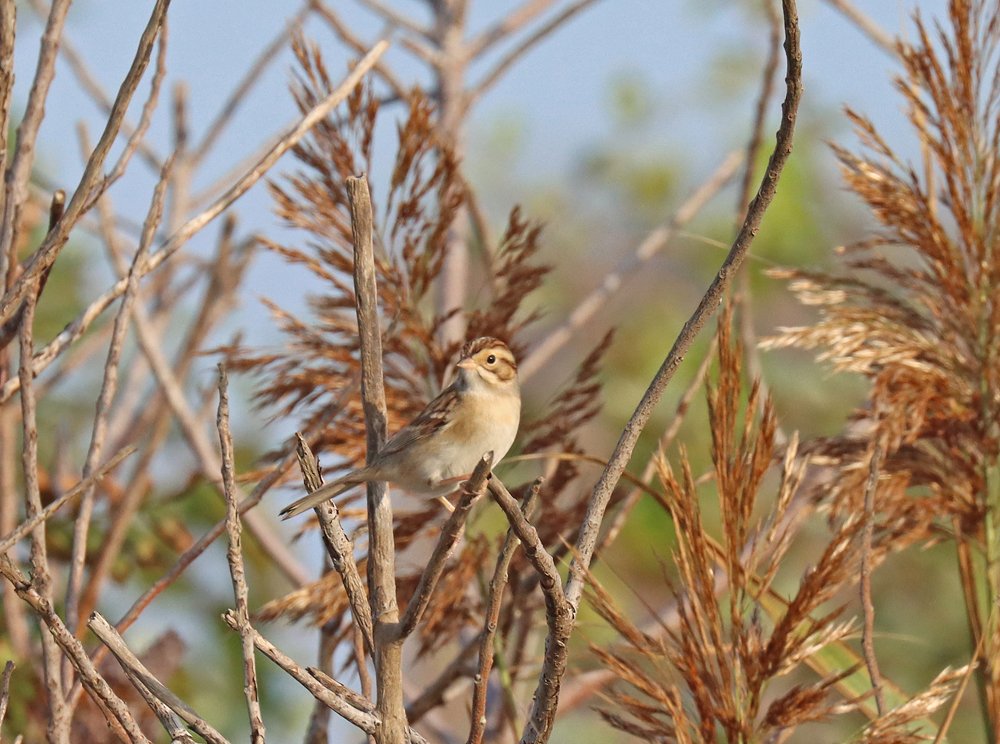 My favorite part of fall is early fall… really early, like not even officially autumn yet. Not only does this time of year suit me because everything is still green and relatively warm, but I also like the current wave of migrants landing on the southern shore of Lake Ontario. Really, the worst part of birding mid-September in upstate New York is the realization that, in a couple of weeks or so, the excitement of migration is over for us.
Then again, we've had an odd year in these parts, extraordinarily heavy in the shorebird department. Even rails must be curious about the peculiar magnetism of the East Spit of Braddock Bay, because a juvenile Sora has been hanging around in some tall reeds, chasing teal and yellowlegs that get too close. Who doesn't love a surly Sora? Corey added two year birds to his list this weekend, a Dickcissel and Clay-colored Sparrow. The latter is his Best Bird of the Weekend both because he photographed it and because the Dickcissel was a heard only flyover.
How about you? What was your best bird of the weekend? Tell us in the comments section about the rarest, loveliest, or most fascinating bird you observed. If you've blogged about your weekend experience, you should include a link in your comment.