This weekend Daisy and I held our baby shower at our home and a good time was had by all.  The food, the games, and friends and family made it what a baby shower should be: a joyful occasion (the competition to see who could empty a baby bottle of beer fastest didn't hurt either).  Of course, we were showered with gifts which is the not-so-subtle point of a baby shower, and some of those gifts were bird-themed.  Today I will share with you one of those wonderful gifts, a quilt my mother made for our due-in-November son.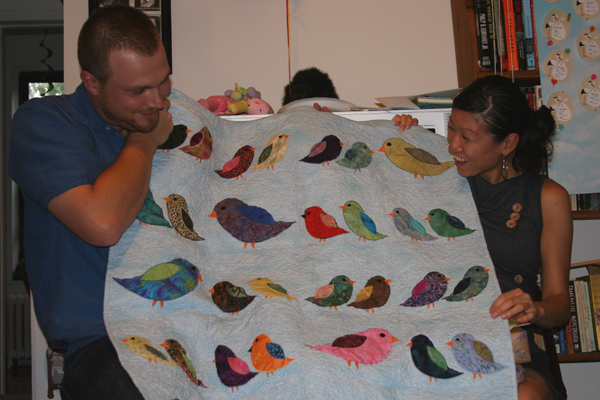 My mom is a long-time quilter and over the years her design and execution have gotten better and better (not that her early efforts were in the least bit shabby).  We are thrilled with this gorgeous quilt loaded with fancifully-colored birds and think that little Upopa Epops (Jochen, you'll be sad to learn that Daisy has rejected Willet as a name, though it did make the possible list, and I think it goes without saying that Upopa Epops wasn't even given a fair hearing) will love looking upon it.  Wait, looking upon it?  Aren't quilts to cuddle up in?  Well, yes, most quilts are to cuddle up in but this particular quilt is actually meant to be a wall hanging because the buttons used for the birds' eyes would be a choking hazard.  It will look wonderful hanging in the room we are turning from a computer room/guest bedroom into a nursery.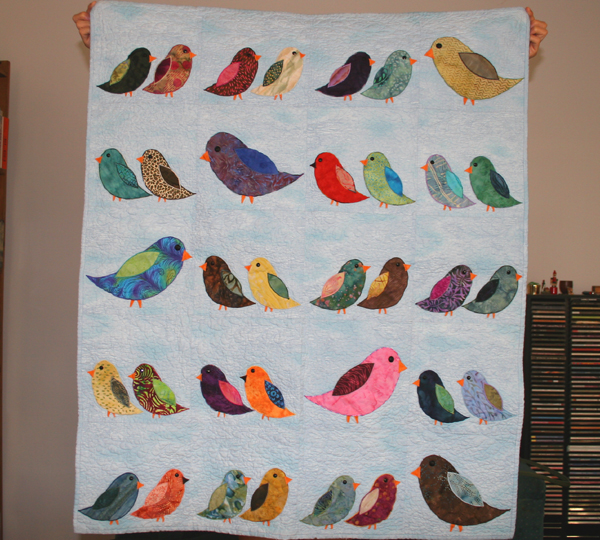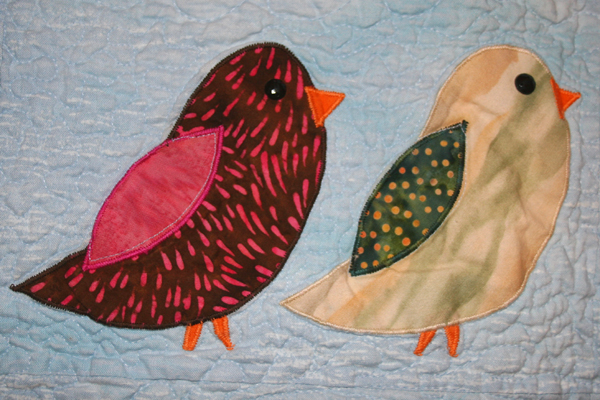 It's great to be a birder with such wonderful family and friends who were so kind as to show at the shower and share in our joy.  And even better to have such a talented and caring Mom who can make such a sweet work of art to adorn our walls.  Thanks, Mom!