Continued from Birdwatching Rio Canande Reserve..
On our final day of bird watching this northern Esmeraldas Choco Endemics site, we decided to do roadside birding on the renowned Botrosa Road .  This road was constructed by Botrosa Logging Company to harvest the luscious forest which they started purchasing more than thirty years ago.  As we drove down this road I had mixed thoughts about the destruction of this valuable endemic ecosystem.  My brain kept remembering the multiple nasty articles that had been written against Botrosa and how they are devastating this forest while my eyes kept feasting on the beauty that surrounded me. The birds started jumping next to the road, we stopped and documented photographically the following stunning birds: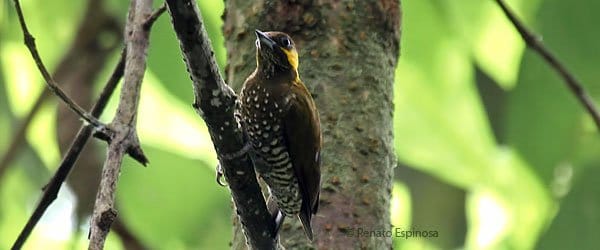 Lita Woodpecker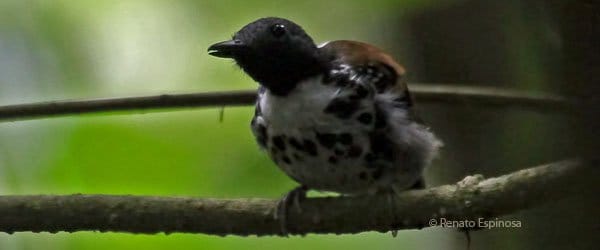 Spotted Antbird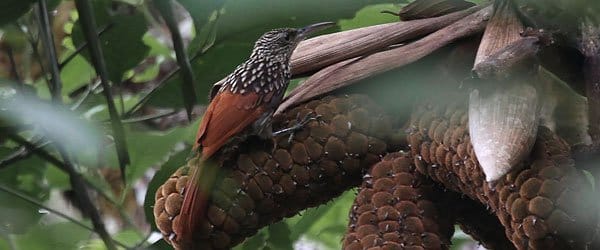 Black-striped Woodcreeper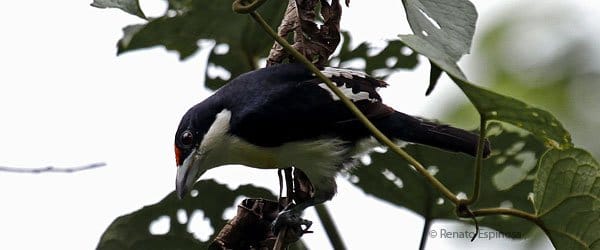 Orange-fronted Barbet
The rapid fire of shocking birds (lifers) convinced me that this allegedly devastated forest was alive and thriving with life.  I questioned Galo Valencia , a Jocotoco`s employee and our guide for the day, about the work that Botrosa is doing and this is what I found.  Please note that the numbers are what I remembered and should only represent and approximately value.
Botrosa owns 60,000 hectares which were purchased from the colonos 30 years ago and since then they have been harvesting this large forest starting from the area where Jocotoco has its reserve and moving towards Esmeraldas or in a northern direction. When they harvest the forest they only remove some of the semi-hard wood which can be used in their machines to produce plywood.  The land is surveyed and only the trees that measure 60 cm in diameter are removed.  On the first harvest this could represent 10 to 20 trees removed per hectare (10,000 square meters) of forest.  To do this the tractor-machines cut loggin roads and used them to pull the logs to the main road where they are loaded on trucks that go to the processing facility.  Their road equipment continue to make the main road northbound and the other tractors cut the loggin roads, the employees survey an cut only the trees that are ready. . This process has been going for more than years and currently they have penetrated half of their forest.
On this day we were birding in an area that the forest had been harvested 20 years ago and in my opinion it was in great shape. In comparison to this sustainable activity, we witnessed many areas of forest that where owned by colonos and all of the forest had been cut to give way to grass or agricultural land.  The same sad story is repeated in all corners of the world and our forests continue to disappear at alarming rates.
The Botrosa Endesa Company employees some 2000 workers, exports great quantities of plywood, and generates profits to their conscious owners.  I am totally impressed with what I saw and totally shocked to find out that our government has punished their sustainable model, taking away something like 2000 hectares of a nearby forest which they bought from colonos and gave it back to the colonos to protect it! I plan to visit this forest to evaluate the results of this government decision.
Amazingly this technique of Sustainable Forest Management was first defined by George Ludwig Hartig in 1785. Unfortunately very few companies and people ever think about sustainability and its importance. Is there hope or will these working examples of sustainability be buried by political calculations?