Volunteering on Heligoland for a month allowed me to get a sense of changing migration patterns in autumn. The first half of September (covered in my previous post) was very productive, but the second half delivered some even better birding.
An example of the changes over this time were the initially large numbers of Whinchats. These birds were omnipresent on the bushes and fence posts on the upper land of the island during the first weeks of my stay. Virtually overnight, the Whinchats had disappeared and were replaced by European Stonechats adopting the same positions on vantage points across the island.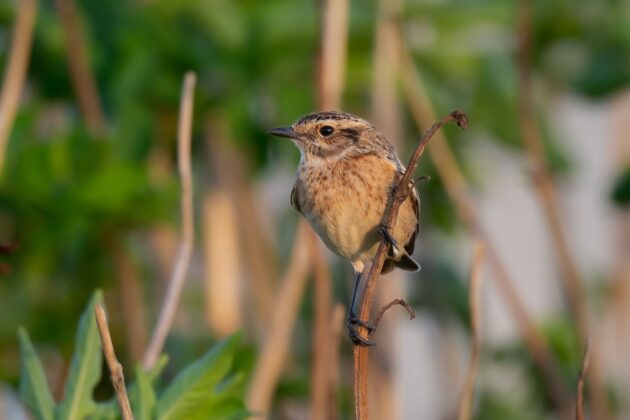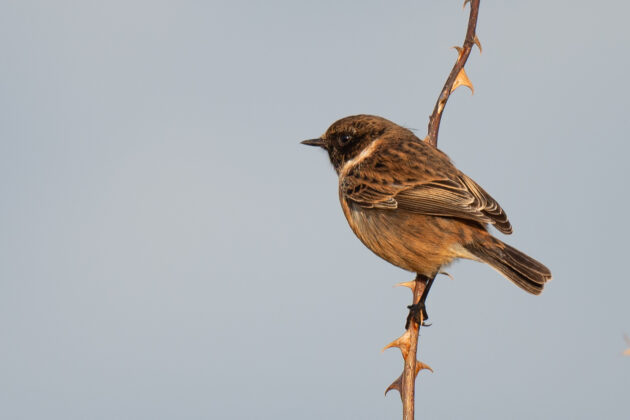 Similarly, I was very delighted when we awoke to Firecrests and Goldcrests flitting around and calling from every bush, and we sometimes ringed these adorable birds. However, I was more excited about some birds that made more infrequent appearances. Having gone years without ever seeing a Eurasian Wryneck, I was very happy to observe three separate birds during my stay on Heligoland. I also felt slightly mocked by the fact that the species is so regular on passage here that people don't even report it in the rarities groups (since I very obviously showed my excitement when someone at the observatory mentioned they saw a wryneck on the beach).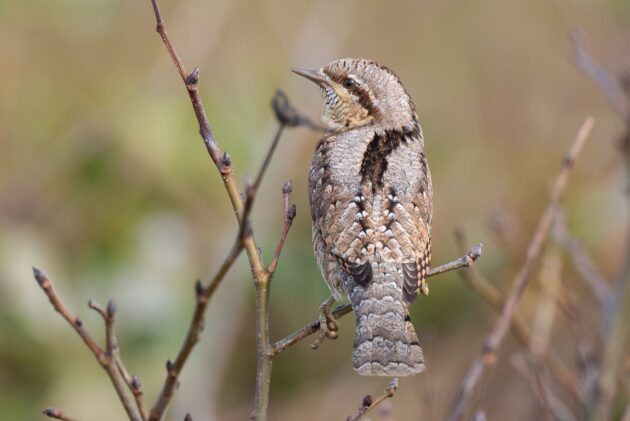 Together with three other volunteers at the observatory, I found a nice vagrant in the form of a Greater Short-toed Lark. This discovery was a bit of a fuss as we initially focused on the nearby waders instead and put it off as a Eurasian Skylark. It fortunately remained for many days, allowing many birders to connect with it despite the initial confusion. We did see Eurasian Skylark, in addition to Horned Lark, as well though.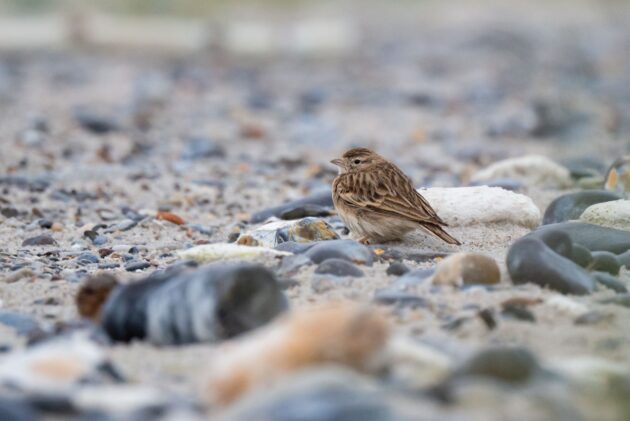 The best bird during my time on the island was discovered one afternoon, when we were shocked to read a message in the rarities group: "Isabelline Shrike, north-eastern area". A sprint ensued, and within minutes we were combing the location together with a steadily growing number of other birders (or twichers, although on Heligoland pretty much every birder becomes a twitcher because twitching here means just walking for 10 minutes). Empty-handed, we had to return to the observatory for the final trapping and ringing session for the day. Fortunately, the bird was relocated and we did see it in the evening (or parts of it – the bird was extremely secretive).
Snow Bunting however showed very well – I lay down on the beach during a midday break and watched this bird forage at the minimum focusing distance of my lens. Together with Little, Rustic, Common Reed, Ortolan, and Lapland Buntings, this amounted to an impressive six bunting species recorded in September.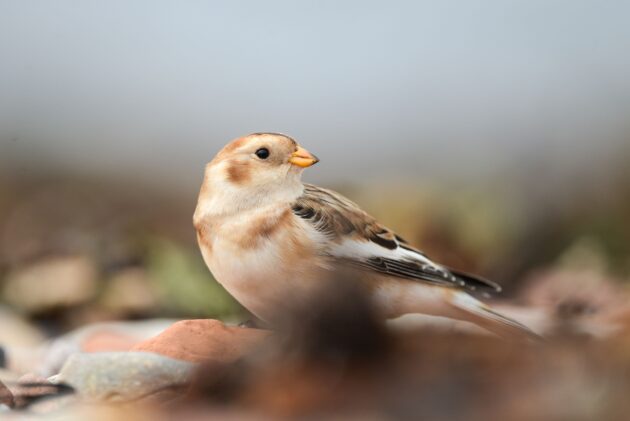 We were not as successful with coastal and pelagic birds, unfortunately. Red-throated Diver, Caspian Gull, Mediterranean Gull, Little Gull, Black Guillemot, Arctic Skua, and Northern Fulmar were seen along the ever-present Black-legged Kittiwake, Razorbill, and Common Guillemot. We hoped for some rare shearwaters but very few were seen, and always by other birders.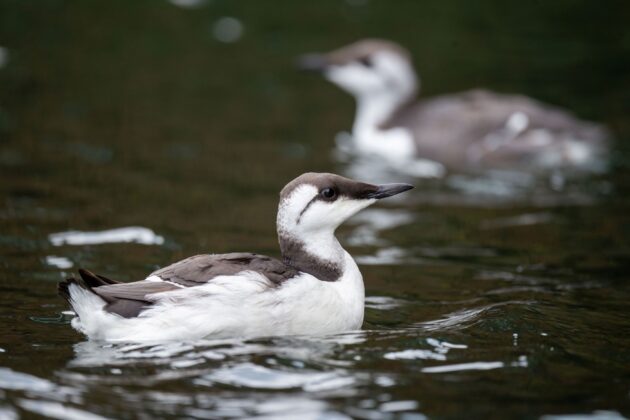 A highlight of my time was on the final day, when I finally connected with a bird I've been wanting to see for ages: Red-throated Pipit. The individual was found in the south harbour area and allowed extended views, unlike most birds seen on the island as they fly overhead. Usually, it is also immature birds that are seen on Heligoland, making this individual with its rosy throat particularly special.
This sighting was the cherry on top of my stay on Heligoland. I am certain that I will try to fit in another visit to the island next year, as the entire setting with the other people at the observatory and the birding on the island made for a very rewarding time.