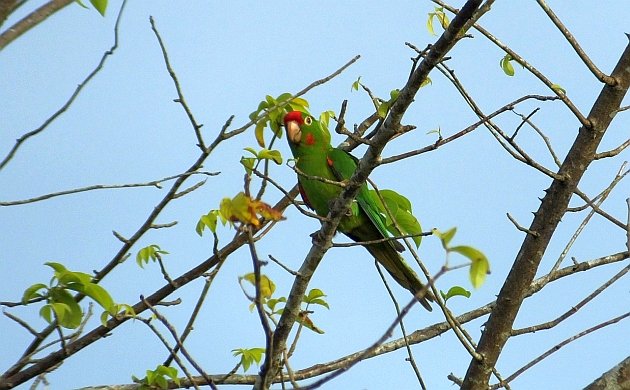 How quickly things can change. A month ago, I was helping fellow birders see their first Emerald Tanagers, their lifer Sunbittern, and wondering where Mary and I could go next, which birds we could chase during the upcoming weekends.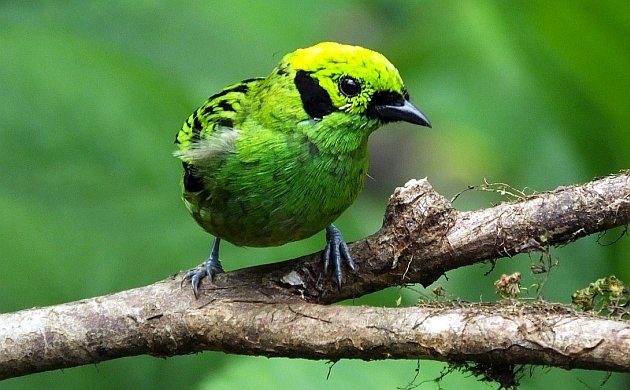 Not anymore.
As the pandemic suddenly gained speed and we saw our first cases in Costa Rica, we realized that we were in for some big changes. As with everyone, everywhere, it all happened so quickly. In case you happened to be wondering, this is some of what has been happening in Costa Rica birding and otherwise during the past two weeks:
We still watch birds
Flashback two weeks and my daily check of recent eBird sightings reveals the presence of several tours taking place, lots of cool birds being seen and enjoyed by dozens of birders, no doubt many of the species are lifers, dozens of bird species seen during trips of a lifetime. I am also showing some people new birds, the memories that come to mind include views of the svelte Black-bellied Hummingbird at Cinchona, chattering flocks of Barred Parakeets on a quiet mountain road. As always, they remind me of "winter finches" from birding days back in western New York and southern Ontario. At some point, Mary, Samantha and I take a day trip to look for Three-wattled bellbird. We arrive at the edge of cloud forest near San Ramon, exit the car and immediately hear one. "It is a rusty gate? A Black-faced Solitaire?"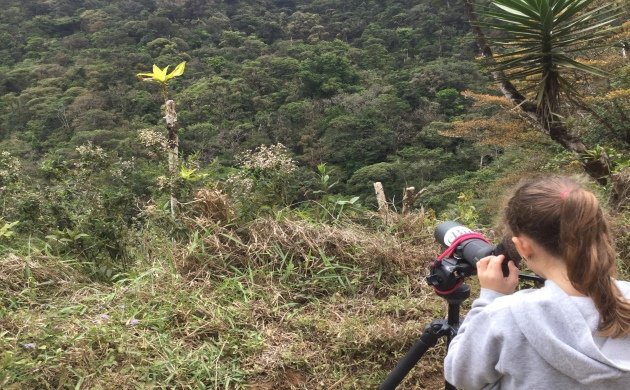 There's a bellbird out there somewhere.
No, that's the beginning part of a bellbird "song". We scan a slope forested with old growth moss, a riot of vegetation, and massive trees and there is is! Perfect scope looks in good light, we can even discern the wormy wattles hanging from its bill and see it gape wide to echo the valley with a massive "BONK". On the way back, we check a reservoir and watch Blue-winged Teals mingle with Southern Lapwing and Black-necked Stilts. It's good but we know that it might be our last day of birding in the field, maybe, maybe not but given the uncertainty of what restrictions might be put in place, we savor that afternoon outside and wonder what will come next.
The borders close on March 18th
Sooner than we expect, the government announces the closing of all borders. Folks can leave but they can't come back and residents of Costa Rica who arrive after this date will be in for a two week quarantine. Too many cases in Spain and the USA, if more people bring the virus to Costa Rica, our health system could be overrun in days. This is not an easy decision to make but then again, since we are talking about the health and well-being of the public and what will happen if the borders are left open, the decision is actually a no-brainer. This closure will take place at least until April 12th and likely longer.
Collapse of tourism and everything therein related
The closing of borders and the pandemic signal not only an early end to the high season for tourism but an absolute cease of tourism-related activity for an undetermined amount of time. Many people lose their jobs shortly after, uncertainty abounds and the recession in Costa Rica is suddenly here, or least so for thousands of people who depend on tourism. For birding, various tours are cut short and all others cancelled. As one might imagine, this is a serious, anxiety producing situation however, it's not the end, we will eventually get past this! Birding tour companies such as Lifer Tours opted for temporarily cancellation of trips without any extra fees but with the idea of postponing those trips for future dates when it will be safe to travel again.
National Parks close
In conjunction with closed borders, schools, events, and other public-related things, all national parks in Costa Rica close. Although it would have been nice to go birding in them, most of us are just staying home anyways and it's better to protect the health of park employees in any case. Since the closure, some final tourists who ignored that decree had to be escorted out of Rincon de la Vieja National Park. On a side note, there's still lots of good birding outside of national parks in any case.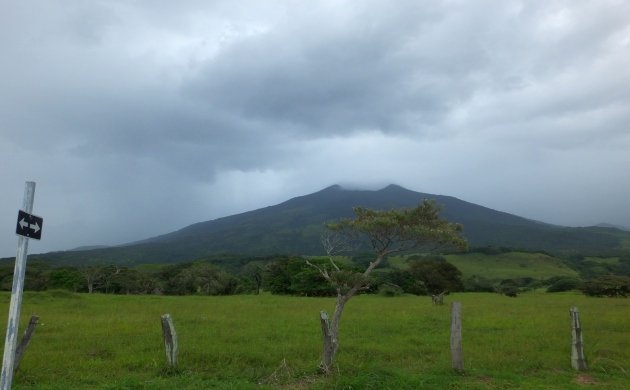 Rincon de la Vieja- a big old volcano with lots of excellent forest and birds. 
No more night birding
Since too many people seemed to not be staying away from other groups of people, the government recently placed a restriction on any private travel from ten p.m to five a.m. I'm not so sure how this will really help but hope it does in some way. In the meantime, I suppose most owling will be restricted to sites closer to home and yard birding (although quite a few can still be seen from 6 to 9).
But we still watch birds
Despite the sudden stop to everything, we still watch birds. As with birders in so many other places, many of us watch from the house and submit yard lists. The birds aren't quarantined and this is a chance to pay more attention to the avian scene closer to home. The Birding Club of Costa Rica even held a pandemic yard bird competition to see who could see the most from their respective homes (the winners had more than 80 species including Laughing Falcon). As for Mary and I, thanks to green space across the street, we can watch from where we live and see quite a lot.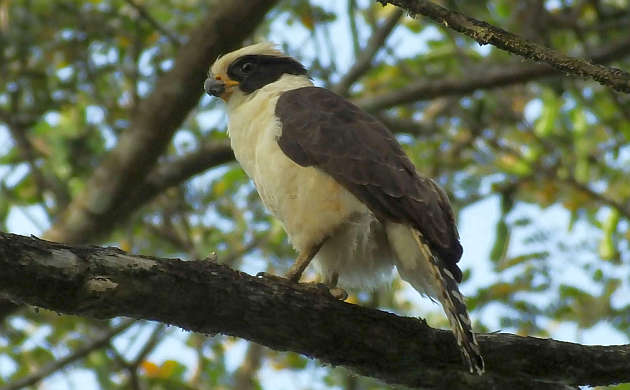 As I write this, the weather is ironically gorgeous. The rushing winds of the past few months seem to have finally or at least temporarily died down. The sun is out, it's summer weather anywhere and fluffy clouds are building. Swifts zip and dive below the clouds, swallows race overhead and the warm air is filled with the caroling of Yellow-green Vireos and Clay-colored Thrushes. It means that spring is almost here! Breeding season that is, and it's just around the corner. We watch from home but not forever and I can't wait to see which migrants decide to stop in the vegetation across the street, which birds fly high overhead. It's four p.m. and time to go back outside, see which birds are moving around in this final hour of another day of self quarantine.