Sometimes my job, which is for a New Jersey-wide labor union, requires me to meet in Bayonne, across the Hudson River, which at that point is indistinguishable from New York Harbor, from Staten Island. To get there from Queens I have to drive through heavy commuter traffic down into Brooklyn, cross the Williamsburg Bridge into lower Manhattan, drive across Manhattan to the Holland Tunnel, and then drive the New Jersey Turnpike to Bayonne. As you can imagine traffic can be a nightmare.  If I have a mid-morning meeting my strategy is to leave much earlier than necessary so as to avoid the worst of the traffic.  This often means that I end up with an hour or so to kill in Bayonne.  And as anyone who has ever visited Bayonne can tell you, there isn't much going on there.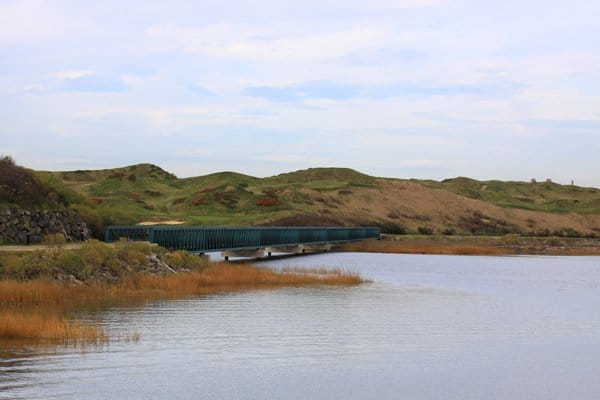 Fortunately, I have come across the Hudson River Waterfront Walkway* (a portion of which is depicted above), a paved path which wends its way along the waterfront, sandwiched between the Bayonne Golf Club and what I can only assume is called South Cove because the shopping center from which the path leaves is called South Cove Commons.  There is some marsh, the cove itself, which, depending on tide can host a variety of different birds, the golf course edges, and, at the end of the trail, a view out over New York Harbor. It isn't the most spectacular habitat in the world but for a quick visit in clothing meant for business instead of for birding it certainly suffices.  A few visits between late summer and yesterday has gotten my Hudson County list up to sixty-three species, for what it's worth.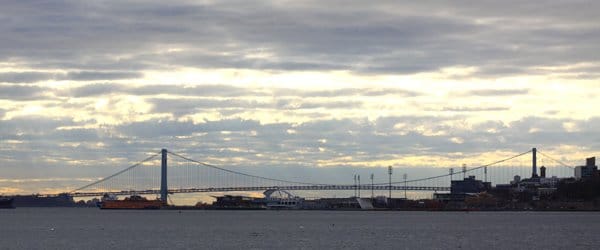 the Verrazano Bridge from Bayonne, New Jersey
I find spots like this walkway fascinating because it proves that all that is needed is access and birders will find birds, even spectacular birds.  Evidence needed?  How about the juvenile Purple Gallinule that was found along this very walkway in September?  Or the Short-eared Owls that have been seen several times of late on the margins of the Bayonne Golf Club?  Or the American Bittern I spotted a couple of weeks ago in the marshes along the path?  Even small patches of habitat can be great for birds and birders if access is permitted and with such an easy-to-navigate trail that brings folks close to birds it wouldn't surprise me to learn that birders might even get created just by walking there.
Anyway, my visit yesterday netted me three new birds for Hudson County and an hour of peaceful relaxation watching birds. I got a few pictures that I was pretty happy about considering that my digiscoping rig was back in Queens.  Enjoy, and get yourself to Bayonne! (Wait, did I just say that?)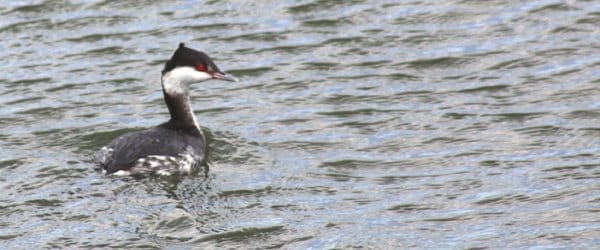 Horned Grebe Podiceps auritus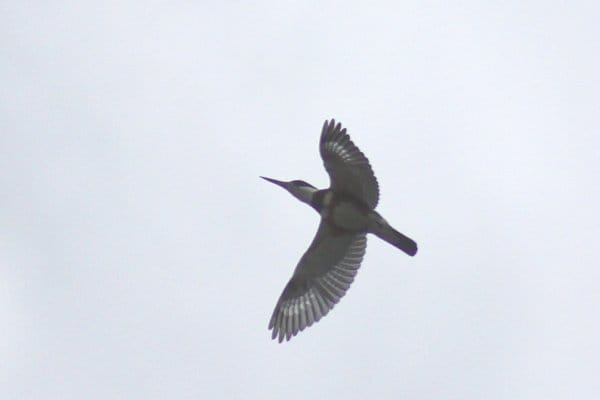 Belted Kingfisher Megaceryle alcyon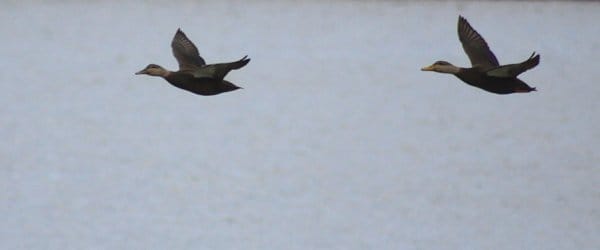 American Black Ducks Anas rubripes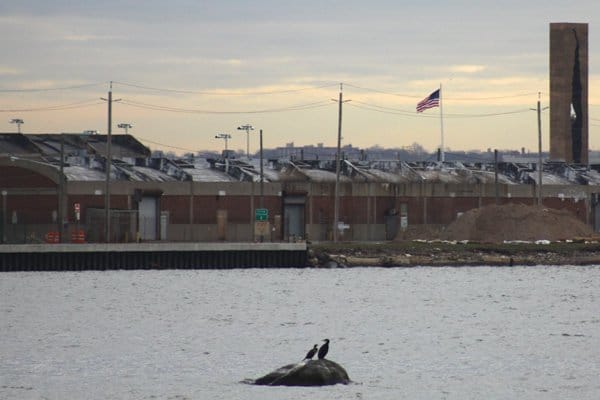 Double-crested and Great Cormorants
If you happen to find yourself in Bayonne and for some reason you can't leave, definitely check out the Hudson River Waterfront Walkway.  You'll thank me for it! And if you need a way out of Bayonne call me and for a good enough price I'll come get you out of there…
*It is also called the Lefante Walkway.