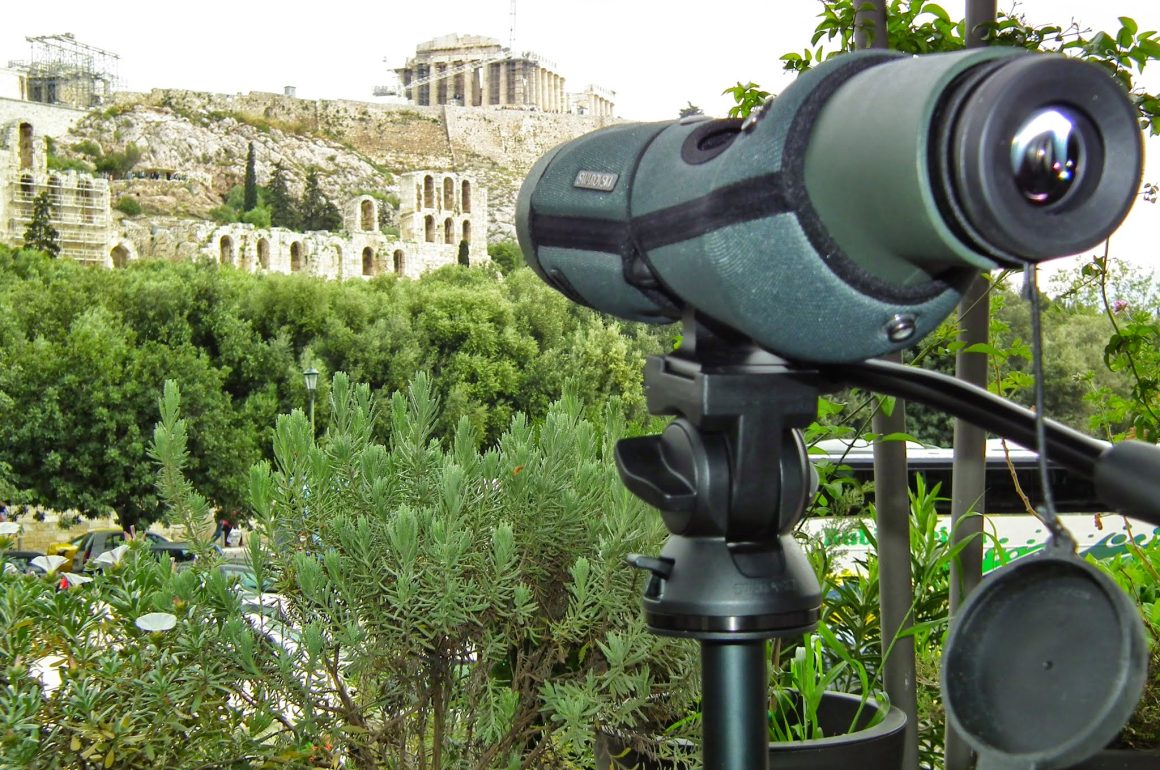 I love birds. I like to travel. And – I hate flying! Does that make sense? If you do not see packing as the part of travel itself, than the trip starts with landing. And customs. The sky over a new city. Although I visit Greece every year, this is my first time in Athens.
What am I doing there? Visiting stone ruins? Nope. I am a birder in search of the feathery attractions of Greece. And April is the spring migration season; hence, instead of waiting for them at home, I went south to greet the returning flocks. Half an hour after landing, I was in the Vravronas bay.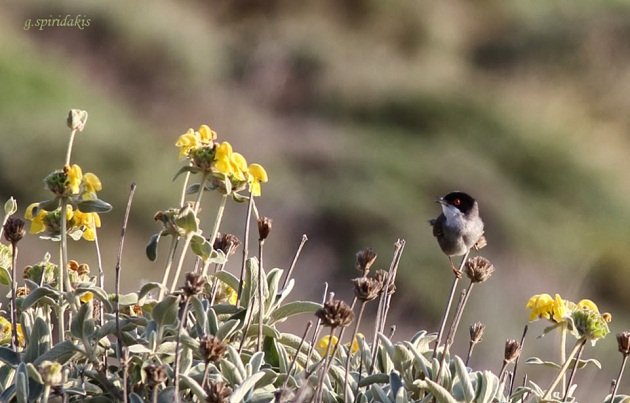 Sardinian Warbler (c) Georgos Spiridakis
Mediterranean scented vegetation, especially strong after the morning shower that made the local river spill over the road and flood the vineyards that once quenched the thirst of Plato and Socrates… At first, only Grey Heron and two Little Egrets show in the lagoon, with Yellow-legged Gulls overflying every now and then. I am surrounded by yellow flower-covered bushes of the endemic Greek Spiny Spurge Euphorbia acanthothamnos from which Cetti's Warblers sing, but not a single bird is willing to show itself… "Warblers always sing from the middle of a bush," explains my guide Georgos Spiridakis. Sardinian Warblers do their best to support this claim – serenading us from every direction, but there is not a bird to be seen at the bushtop anywhere… A bird in low flight!
It enters one bush, fans its tail to slow the flight and shows dark inner and white outer tail feathers. It is a Sardinian Warbler male, although, if it weren't for the singing, I would not dare to ID the bird out of that one character alone. Zitting Cisticolas perform in song flights above the reeds, while somewhere from a direction of the bushes flooded by now red waters of a spilled river comes a croaky voice of the Water Rail.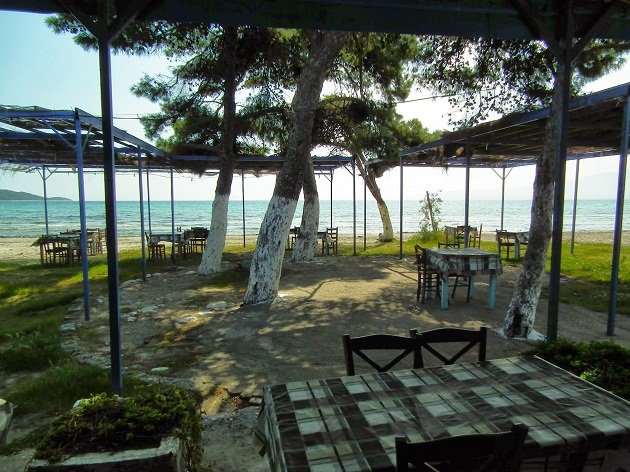 The mighty Persian fleet was beached right here, where we had our lunch today, although the beach itself must have been much wider, because the sea level was some eight metres lower than today.
From there I will continue to a sailboat to look for seabirds around the Cycladic Islands (more about it in the next post) and come back to Athens in a few days to visit the Marathon, the site of Athens' historic victory against the Persians in 490 BC, but also the Marathon Marshes. There, we are passing through the Umbrella Pine Pinus pinea forest, characteristic of sandy Mediterranean soils, continuing to the high ground which overlooks the reedbeds. Birdwise, there is not that much – Eurasian Marsh-Harriers, Ferruginous Ducks, Little Grebes, etc., and after some time we continue to the Marathon Beach, where one Scops Owl greets us somewhere from the pine branches. It is early April and there is no one at the beach, only the light blue colour of the sea, soft wavelets, sand and, in the shadow of pines, a tavern. A light lunch of many seafood dishes and lettuce and Greek salads – the taste of spring at the beach. For a moment, I close my eyes and one word comes to mind: tranquility.
Practicalities
I was on a new birding tour well organised by Natural Greece and accompanied by their bird guide. As air carriers, to Athens I used the Aegean Airlines and later, from Thessaloniki, Air Serbia. In Athens, we stayed at perfectly located Acropolis Museum Boutique Hotel. The BirdLife Greece has recently published where to find birds in Greece guide, available online and downloadable for android smartphone owners.
In the next post: birding the Cyclades under sails.