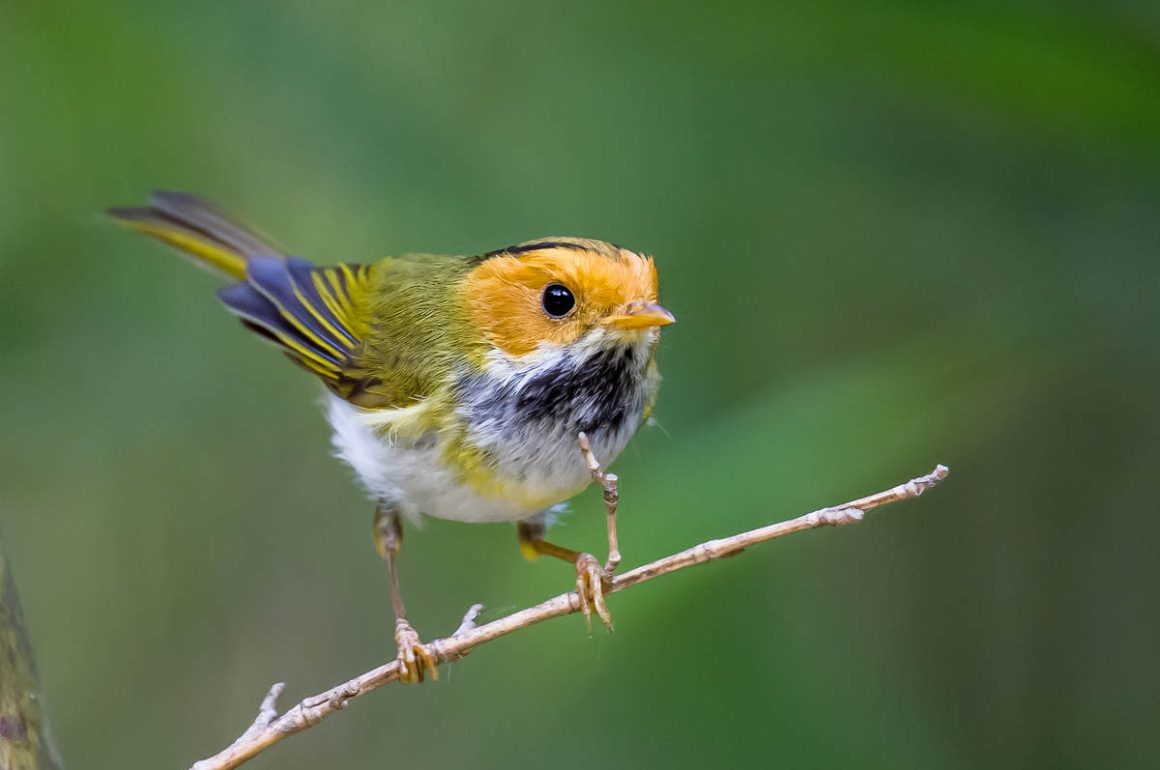 Tongli is an ancient water town in Jiangsu province about one hour away from Shanghai by car (see here for some photos of the city). Its minor claim to fame among the water towns around Shanghai is its sex museum – a bit of a rarity in traditionally prudish China. However, for birders not exclusively interested in Japanese Tits, the nearby Tongli National Wetland Park is definitely more relevant.
For example, to see the cute Rufous-faced Warbler whose high-pitched trilling sound can be heard frequently.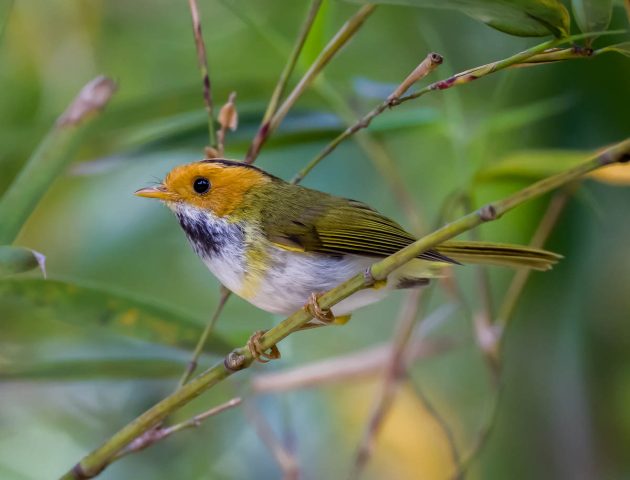 It would be difficult to identify by its Latin species name only though – albogularis means white-throated, which does not really strike me as this species' main characteristic.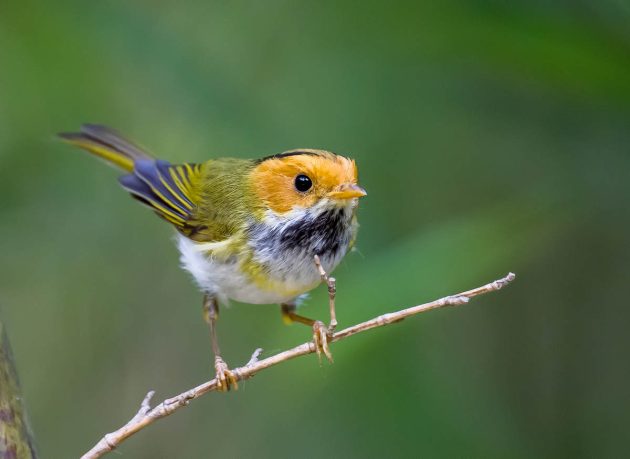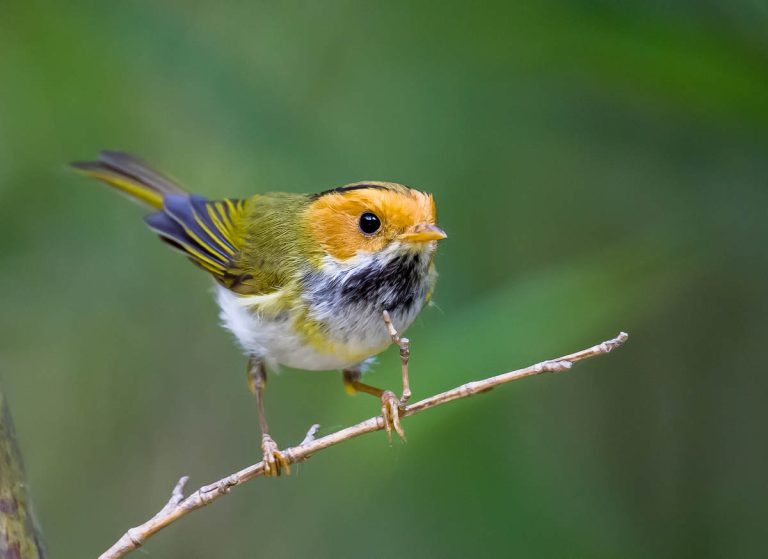 Also, isn't exactly the part of the bird that I would think of as the throat black rather than white?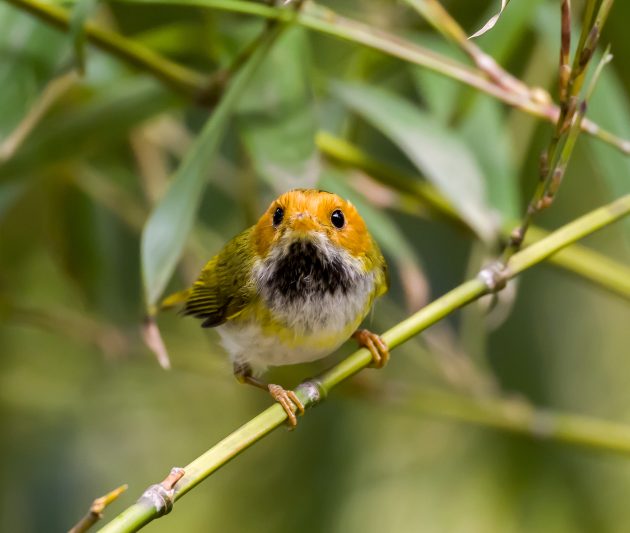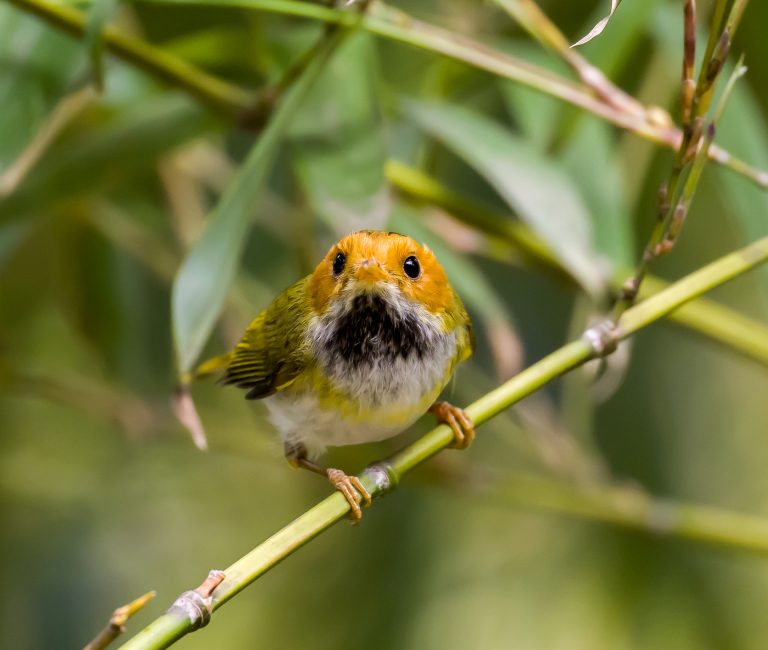 Tellingly, the eBird description of the warbler does not mention a white throat at all: "A colorful songbird, green above, white below, with orange face, pale yellow breast band, black lateral crown stripes, and sparse black streaking on the throat."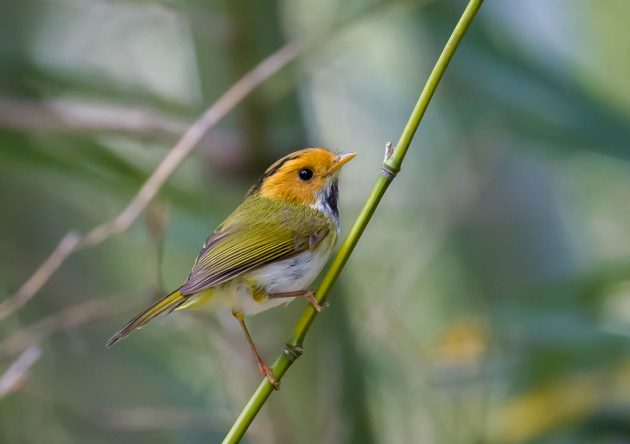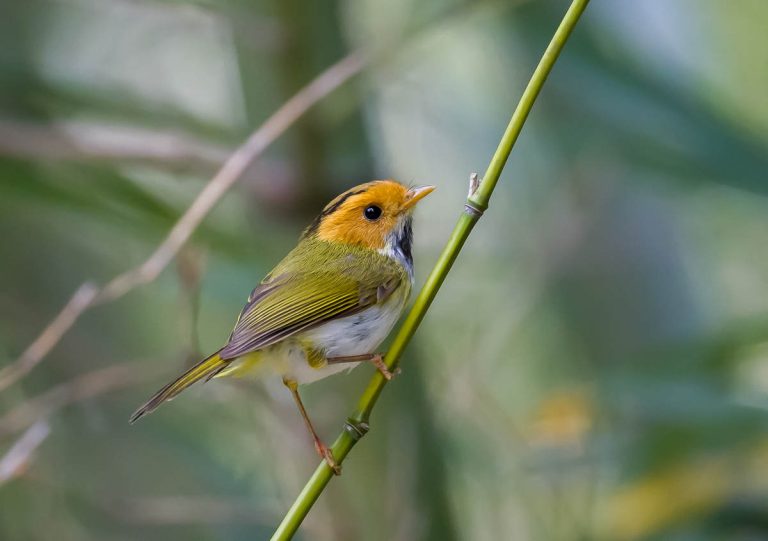 (Note also the way eBird talks about an orange rather than a rufous face, correctly, I think – "rufous" is defined as "a color that may be described as reddish-brown or brownish-red" by Wikipedia).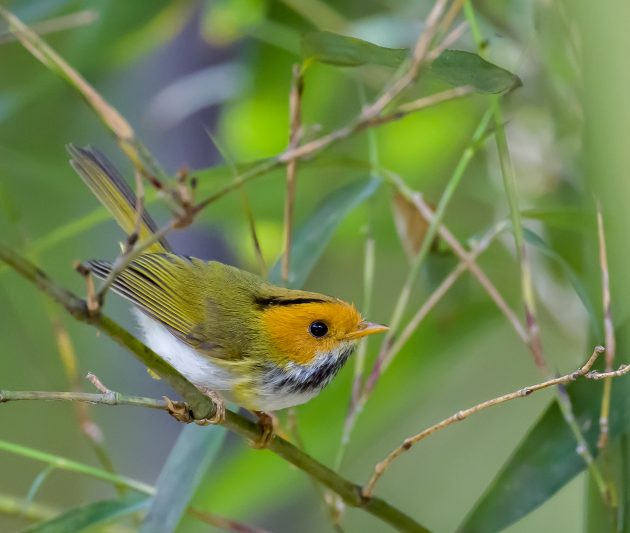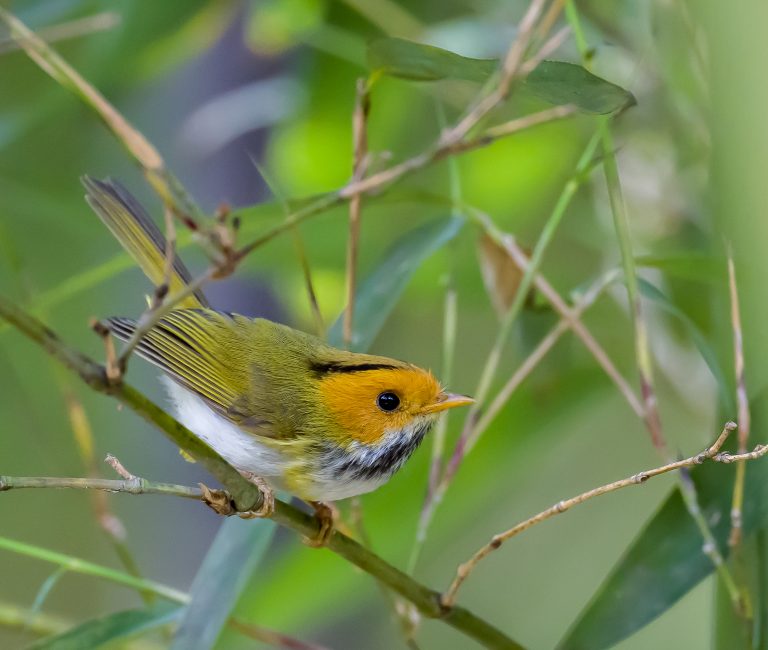 You can tell that the author of this post is a German, what with all this whining about minor mistakes … I guess after losing two world wars in a row, Germans tend to have a slightly embittered worldview.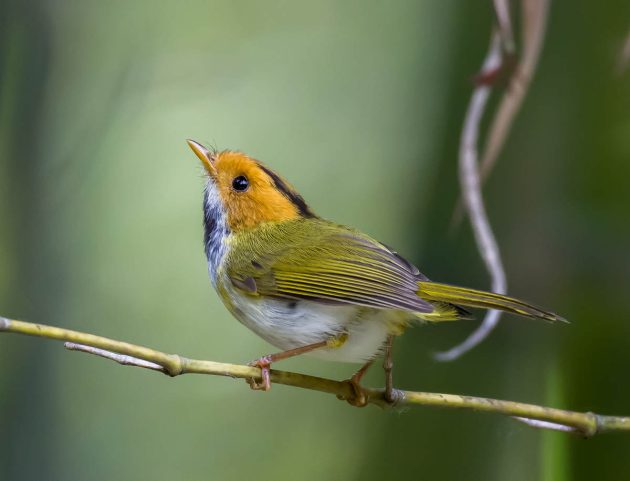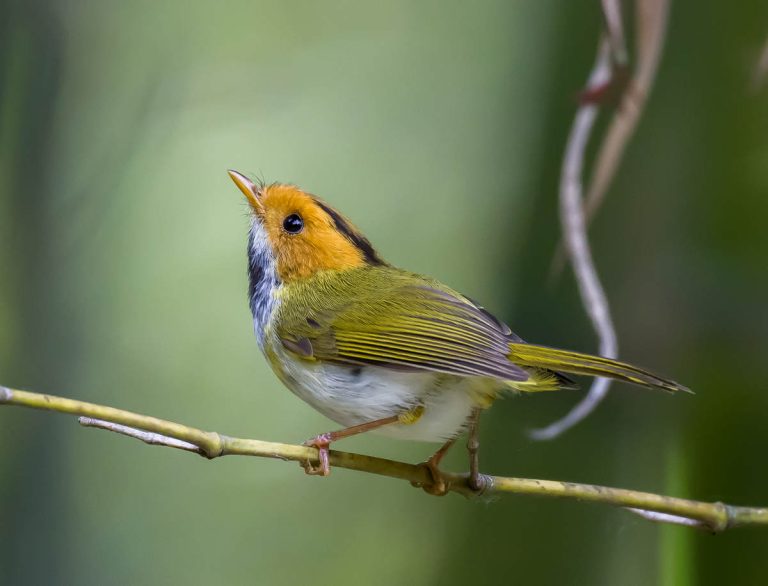 Anyway, my guess is that the photos show a male as while the sexes look similar, the female has a whiter throat, spotted with black, according to the HBW.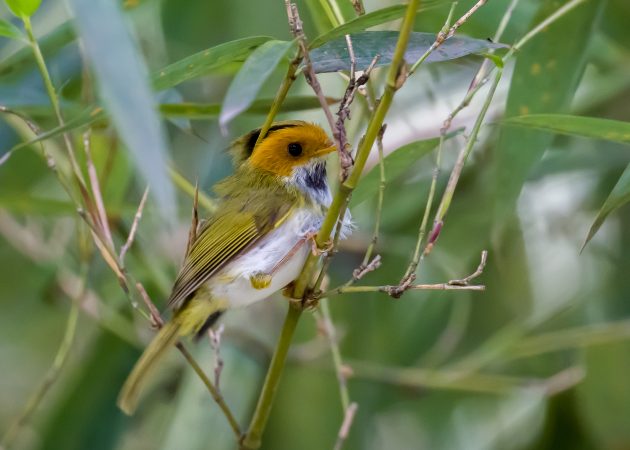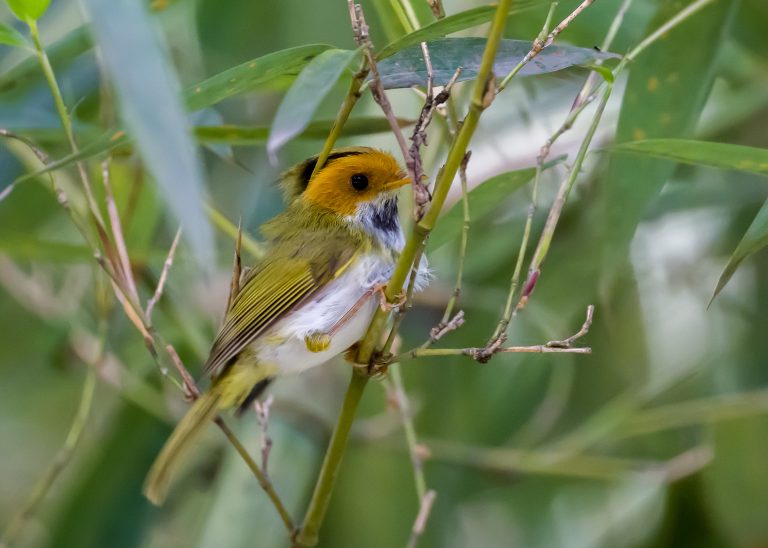 If this species was a person, it would probably be described as suffering from ADHD – the ornithologists of the HBW instead state that it "seems hyperactive, restlessly flicking wings and flaring tail". For bird photographers, this means to best bring extra camera batteries and be prepared to delete about 90% of all photos taken of the bird, as they will only show empty green spaces (or bamboo branches – this warbler rather likes bamboo).
The Silver-throated Bushtit also moves fast (though not quite as fast as the warbler) – but the photographer's job was a bit easier as the adult birds had to return to a nest (birds have not invented mobile nests yet).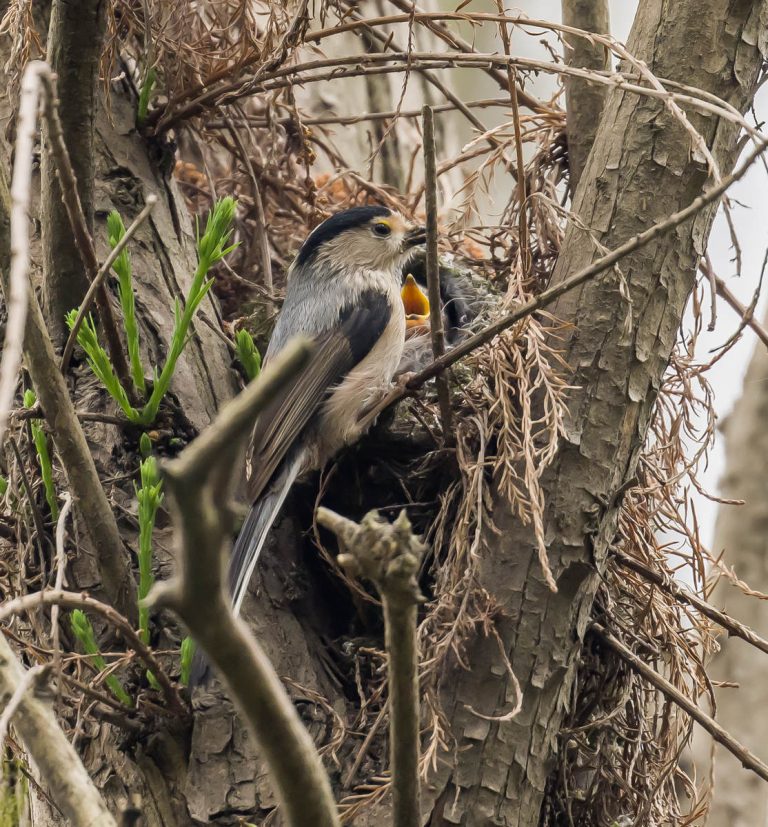 Thanks to F. for pointing out this nest – I would not have found it myself.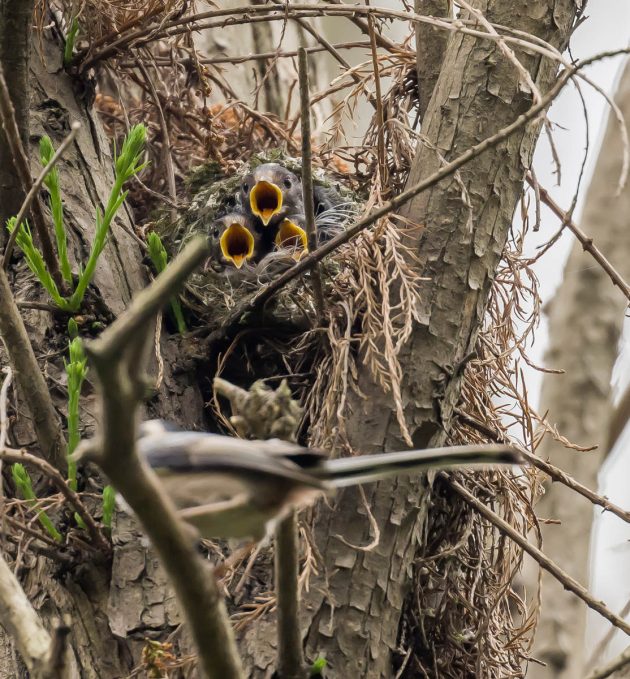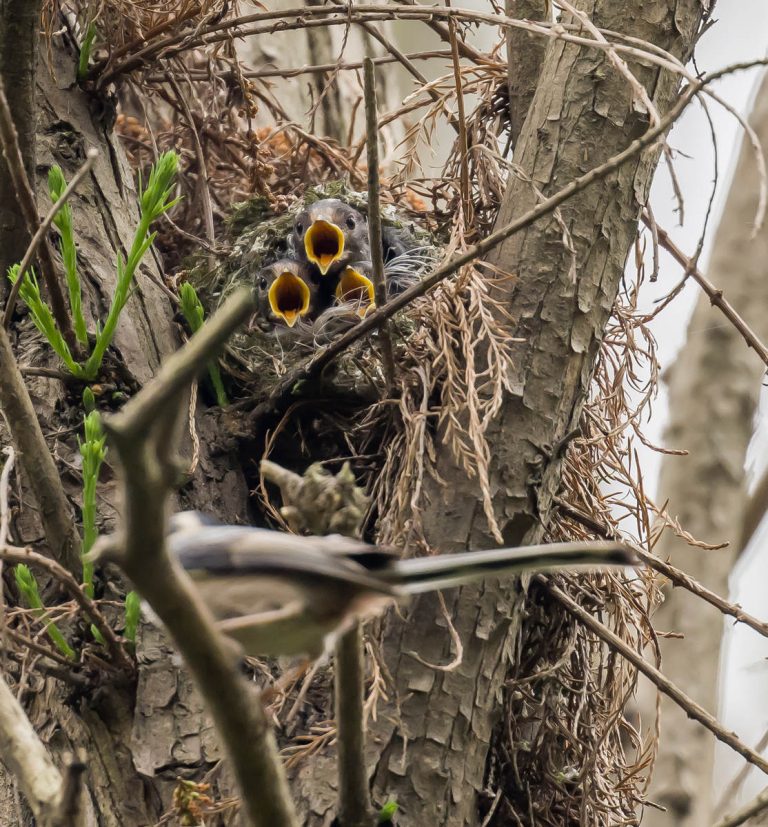 As far as I can tell, there were only two adults at this nest – apparently, about 30% of all nests also have one or two helpers, usually male birds.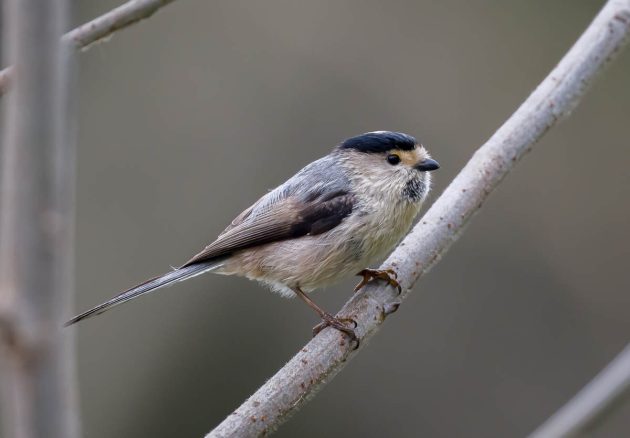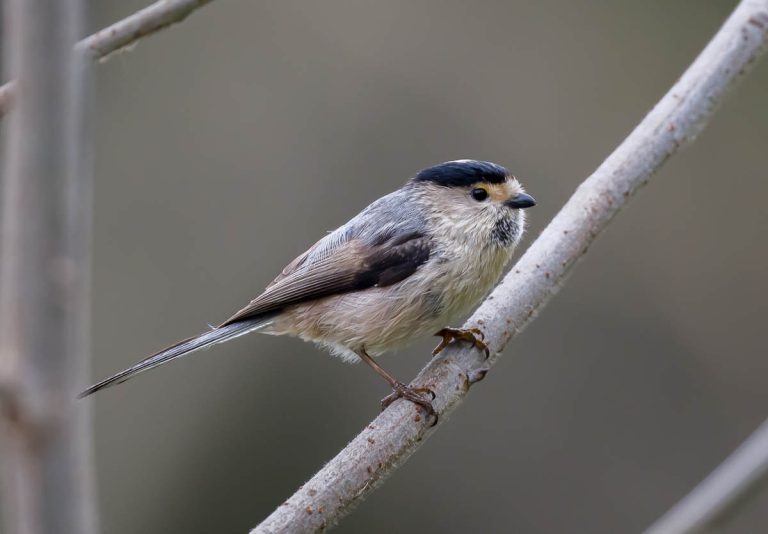 One drawback of having a helper at your nest (at least for a male bird) is that it may increase the risk of extra-pair paternity. In one study, this occurred in about 33% of bushtit nests, resulting in about 7% of chicks not related to the father.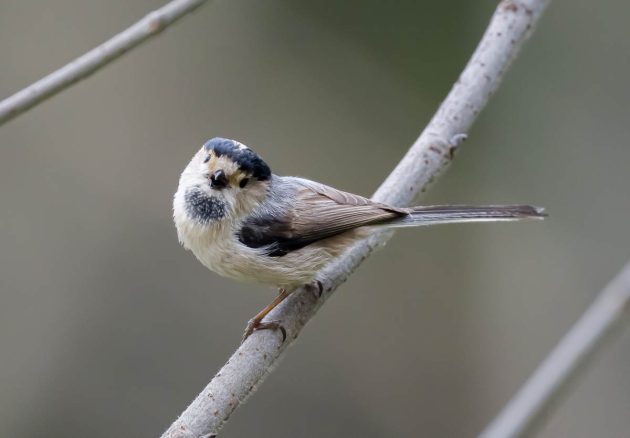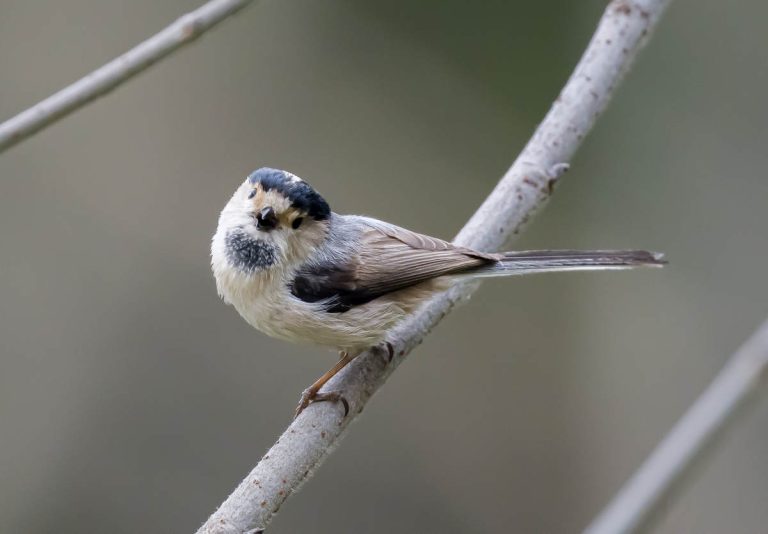 Strangely, that study also concludes that even though 25% of all cooperative breeding nests had offspring from helpers, the "direct reproductive benefit is not a likely major reason for the existence of the helpers". 25% is not so bad, I would think – particularly given that in a related species (long-tailed tit), many helpers are birds whose own nesting attempts have failed.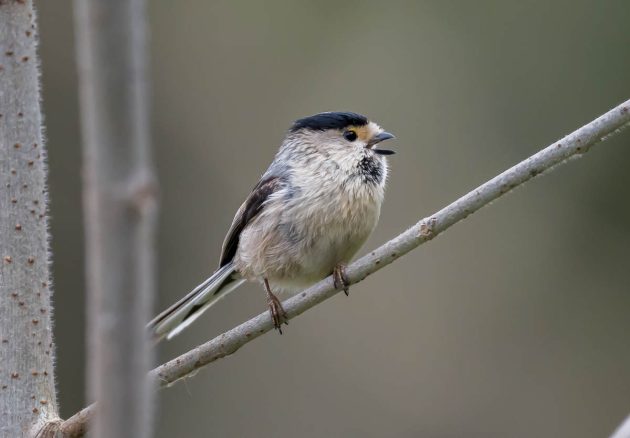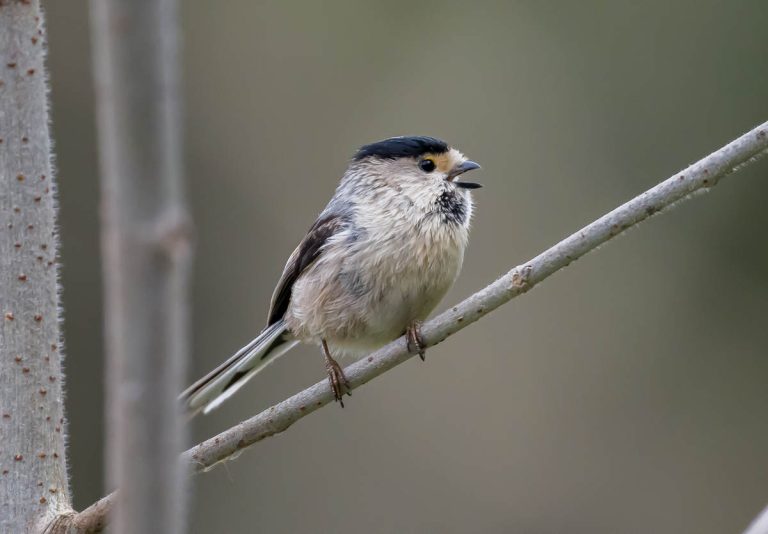 The Speckled Piculet is a budget version of a woodpecker, measuring only about 9 to 10.5 cm and weighing only about 9 –13.2 g. I know it is a bit hard to figure out what such a weight means exactly, so to help you, I am giving you some reference value: Donald Trump's weight is about 110 kg, making him about 10,000 times heavier than a Speckled Piculet.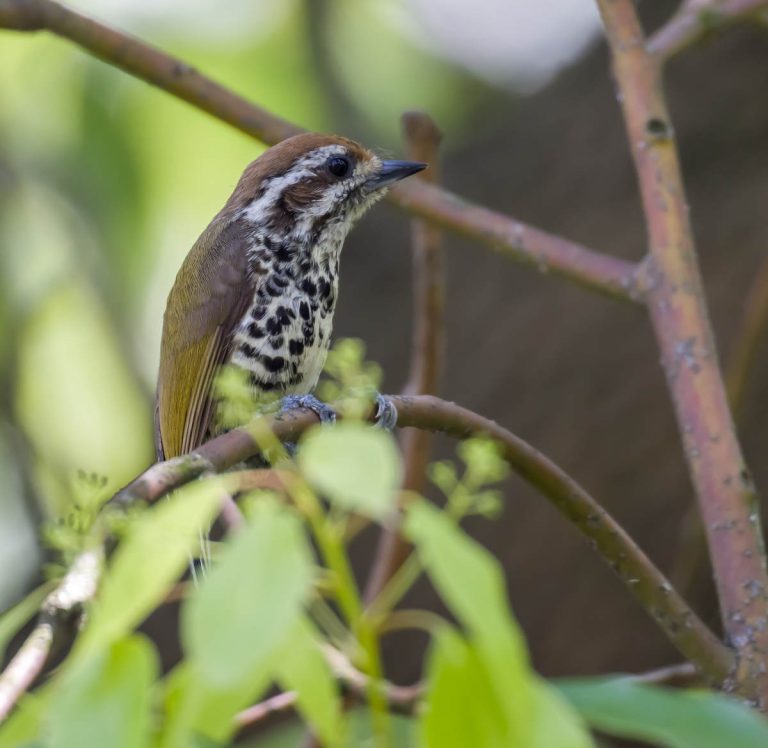 The piculet can be surprisingly noisy when drumming, though not as noisy as ex-president Trump.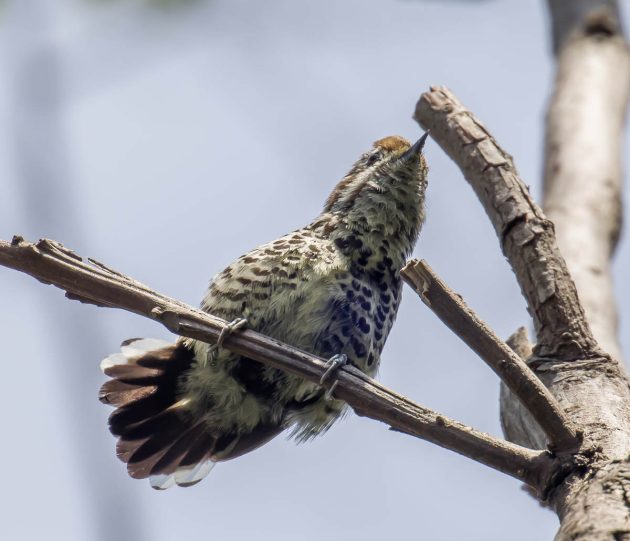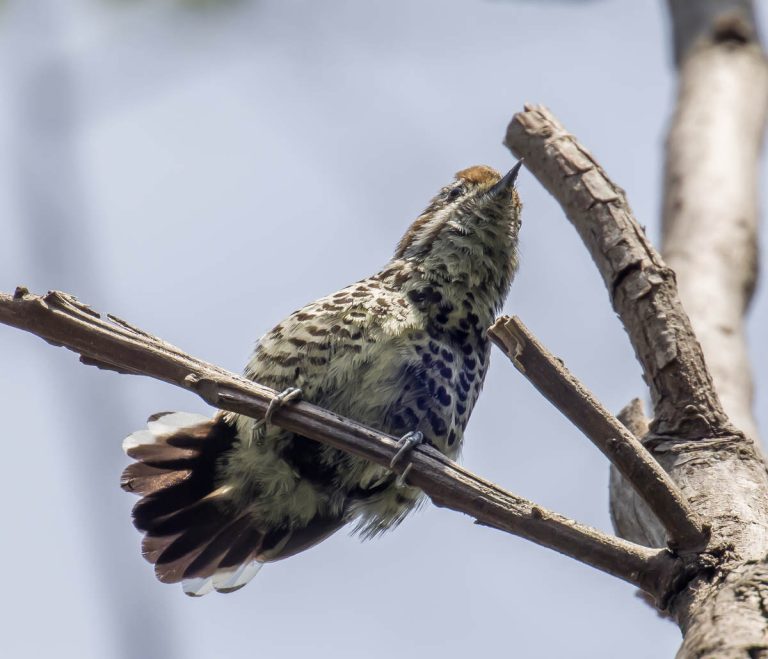 eBird describes the Speckled Piculet as a "tiny" woodpecker while Marco Rubio once stated that Donald Trump has "small hands".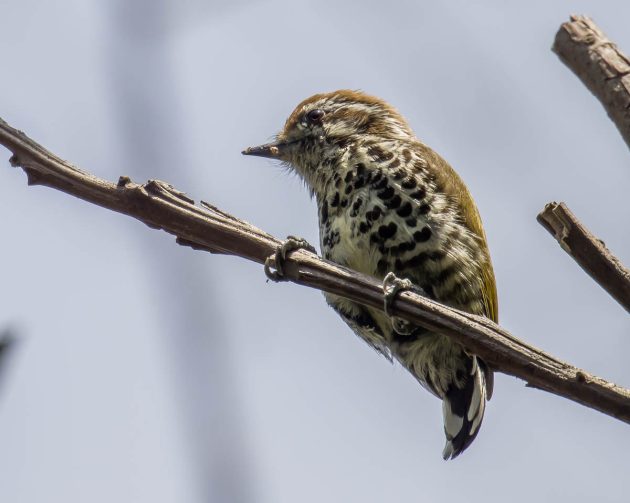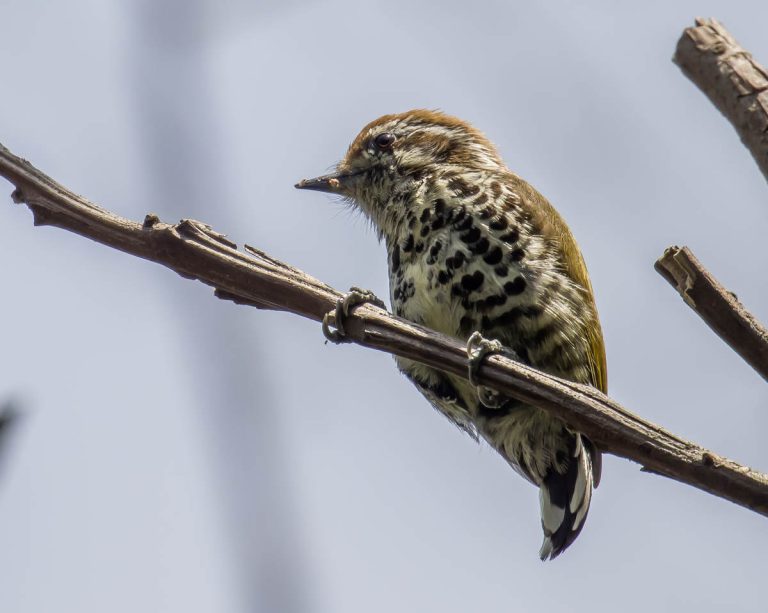 The photo below presumably shows a male bird given its rufous-orange to yellow forehead. In contrast, even though ex-president Trump has orange hair, this does not definitely identify him as a male human.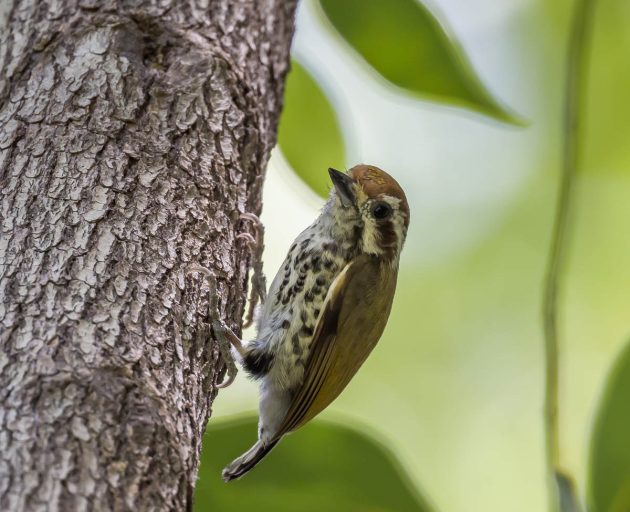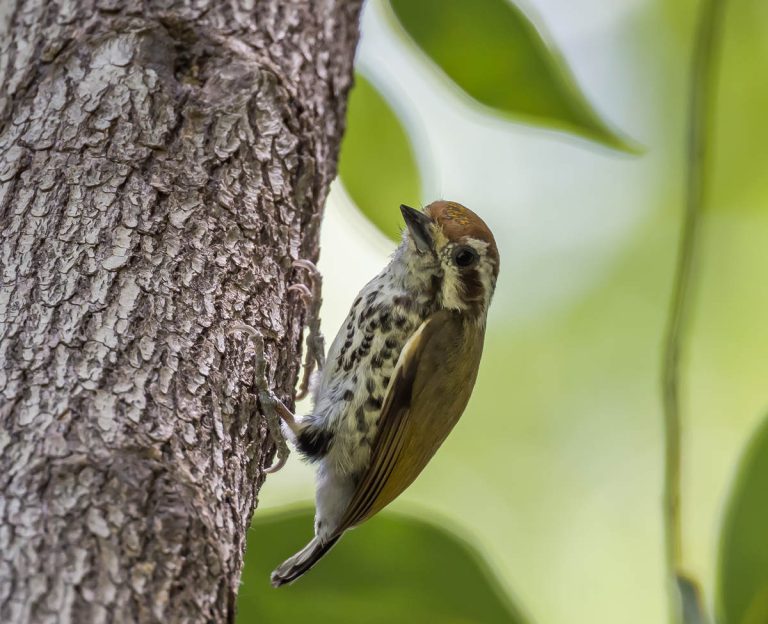 The other species in the genus of Picumnus are all in the Americas, with the Speckled Piculet the only one in Asia. In contrast, Donald Trump can be found almost exclusively in the Americas and very rarely in Asia.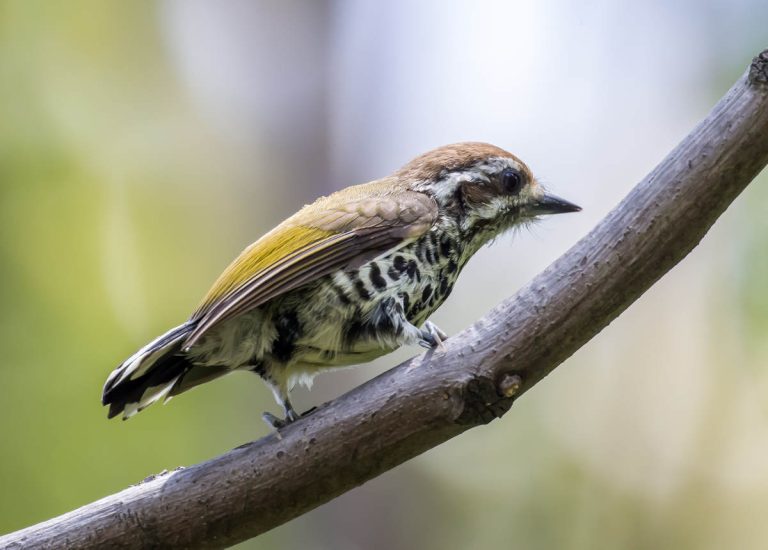 The species name innominatus means "unnamed", which is kind of weird name for a name. In contrast, the name Donald is not a weird name for a rather cartoonish person.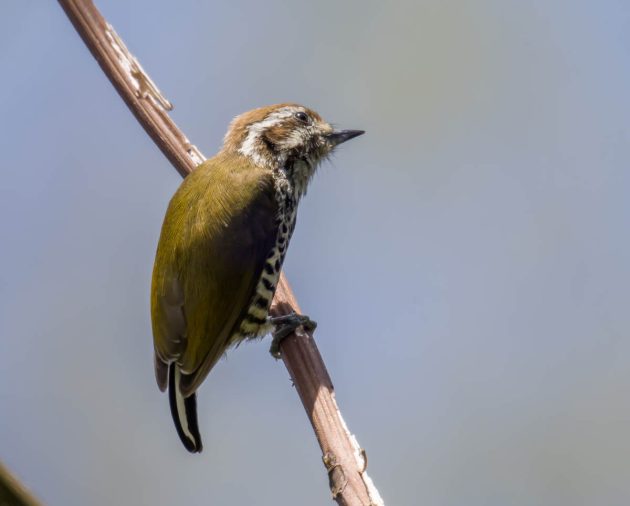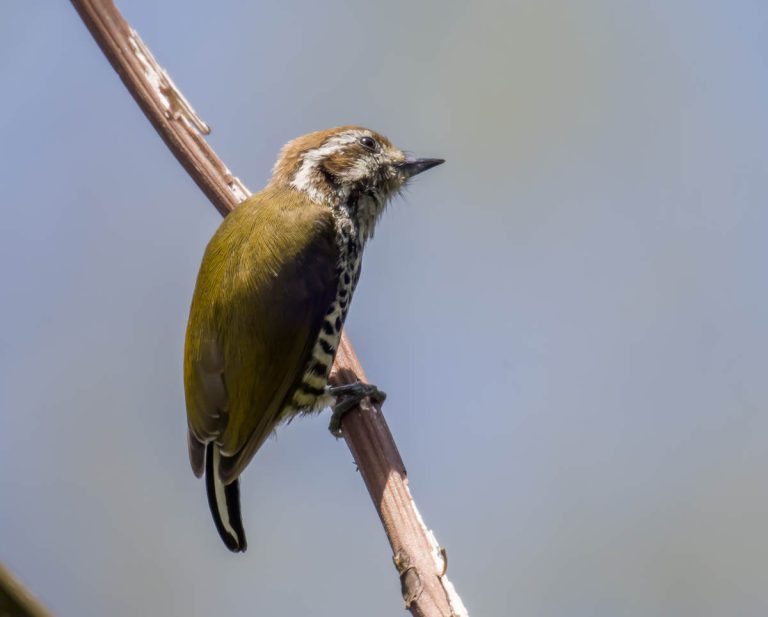 Fortunately, there are also a few easier birds at Tongli. Such as Red-flanked Bluetail (here, a male) …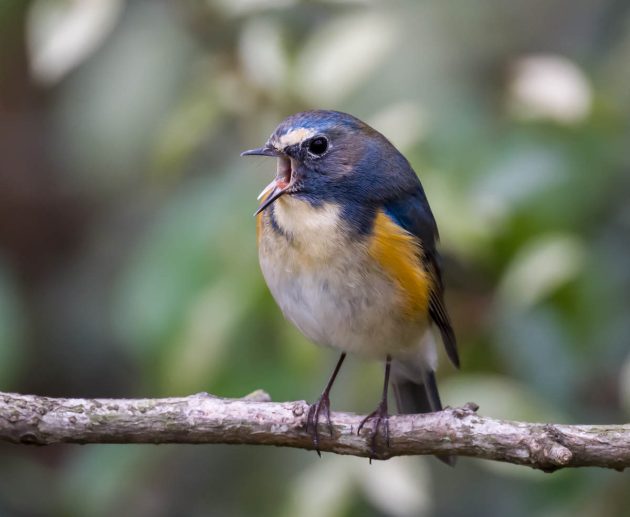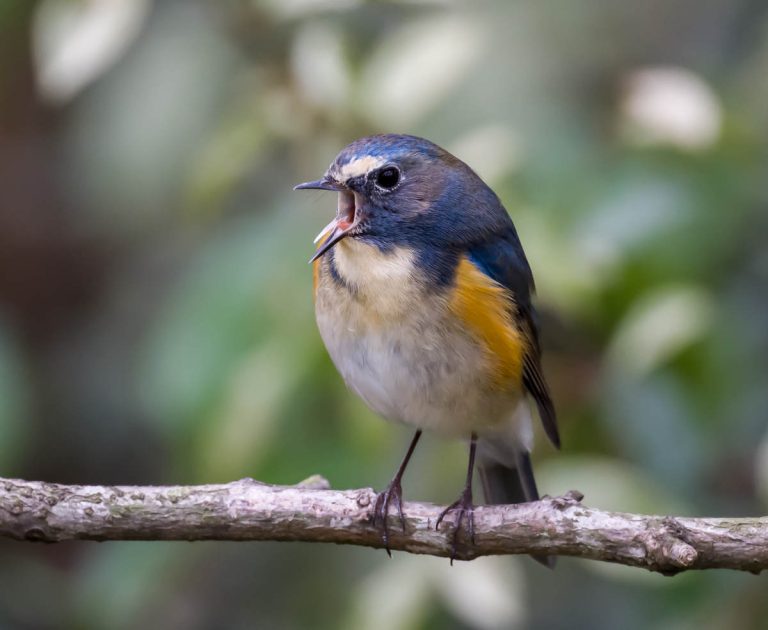 … and Scaly-breasted Munia. Neither of these two species has ever voted for, or ever plans to vote for, Donald Trump.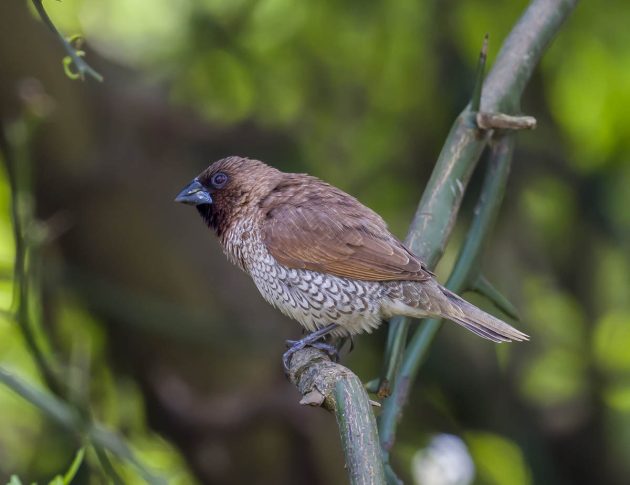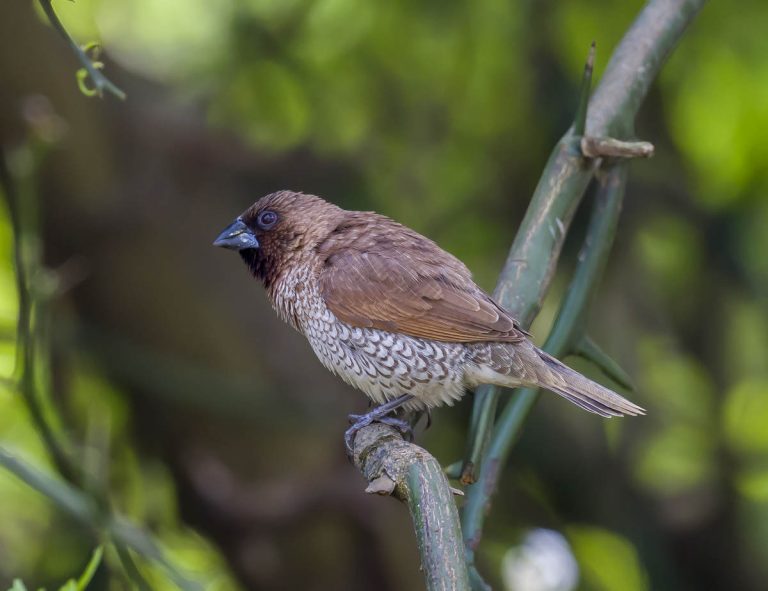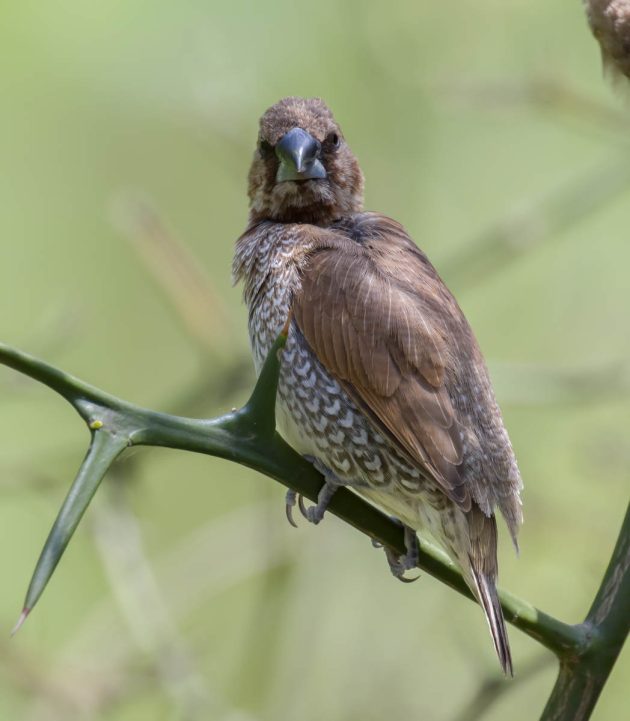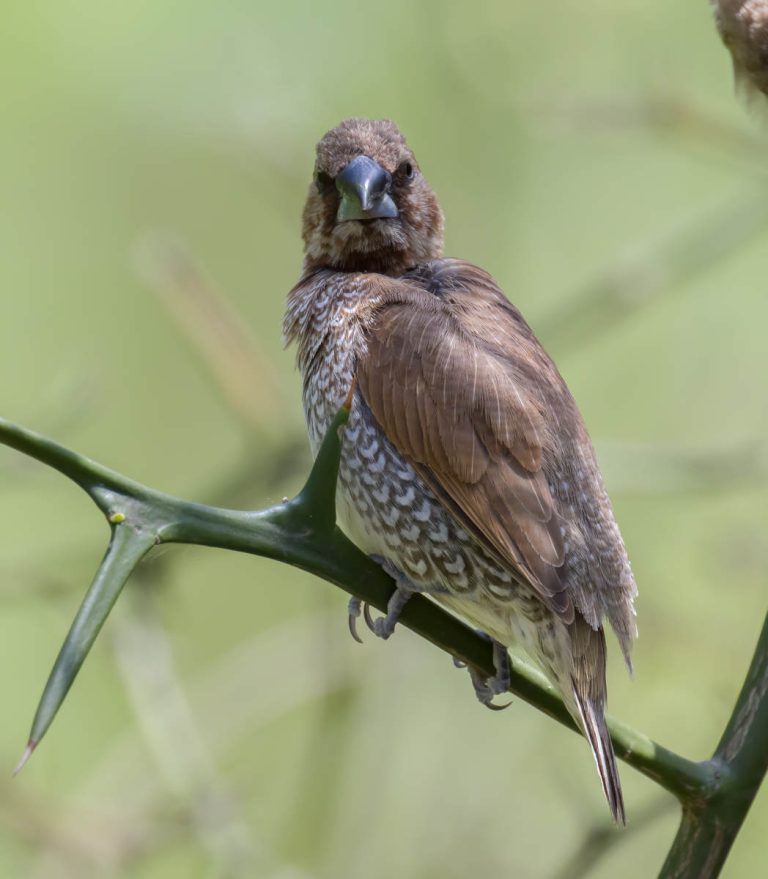 Nor do (presumably) the members of The National. While I have to admit I was a bit disappointed by the first two singles off the new album (to be released on Apr 28), the third one, "Eucalyptus", is better. The lyrics (apparently a division of possessions after a breakup) are much more what I would expect for me in such a situation – sadness rather than angry discussions:
You should take it 'cause I'm not gonna take it
You should take it, I'm only gonna break it
You should take it, 'cause I'm not gonna take it
You should take it, you should take it
You should take it, 'cause I'm not gonna take it
You should take it, if I miss it, I'll visit