Half past six, barely one degree Celsius, but the snow is melting fast. East, down the Danube we go, to the Labudovo Okno Ramsar site (Serbian for "swan lake"). Near the sand dunes, the first "V" made out of a hundred or so Greater White-fronted Geese, They spend the night on the water and in the morning they spread over arable fields to forage; but most of them do so at the crack of dawn and these 100 must have overslept.
In the village of Dubovac, we brake for a woodpecker, Great Spotted, it turns out to be, but it was at the turn off for the marsh that I often overlook! Among colourful houses, up the dyke and here we are: Slatina marsh in front of us, some summer cottages behind and in the background, the two miles wide Danube River. The water is covered with Common Pochards, Mute Swans, Smews, Common (Mew), Caspian and Black-headed Gulls and Pygmy Cormorants, while nearby tree crowns host flocks of Common Starlings and Hawfinches.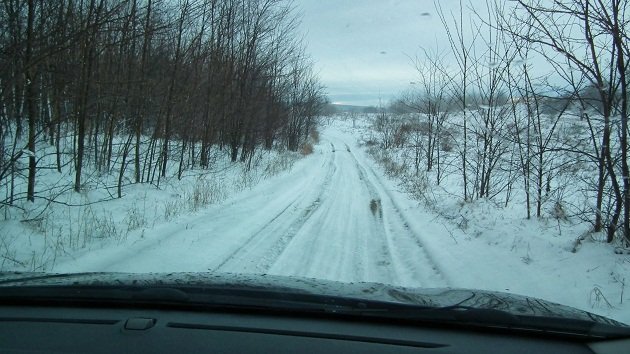 By the other end of the marsh, there is a flock of Greylag Geese in the grey sky, Common Goldeneye on the water, Western Marsh Harrier above the willows, several Common Reed Buntings on the wire and the White-tailed Eagle in the distance.
A few kilometres along tarmac and back onto the sandy tracks among the snow covered sand dunes. A Great Grey Shrike at the top of a nearby bush. A treecrown filled with Fieldfares… and a few Mistle Thrushes among them.
The Labudovo Okno proper (the wider area of the Ramsar site got its name from this spot) is windy and ever exposed to waves. Snow-white and magical. A single Greylag Goose awaits us in the snow. A lot of Mallard on the river, some Eurasian Coots and a few Common Goldeneyes.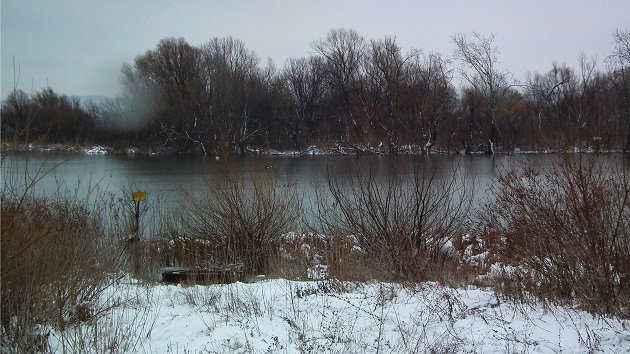 Nearby, the Karas River is anything but a river – in this section, it is a water body that was killed by cutting off its curves, covering banks with rocks and concrete and forcing the former river to flow in the straight line. No one calls it a river any more, nowadays it is known as the DTD canal.
Near the bridge is a lagoon, there should be some birds, although it is an awful spot to stop the car – the only possibility is in the middle of the lane. Some rain drops are falling onto my scope while counting the Common Mergansers and Smews, a few Eurasian Wigeons, together with Great Egrets and Grey Herons.
The next site is grazing pastureland called Mali Pesak and there, while having coffee among the snowy dunes, we observe the hunting attempt of one beautiful Hen Harrier male. After that, birds gradually thin out and winter drowsiness overtakes me.
PS. The title refers to the Serbian movie of the same name (minus the "birding") that was filmed in that area.