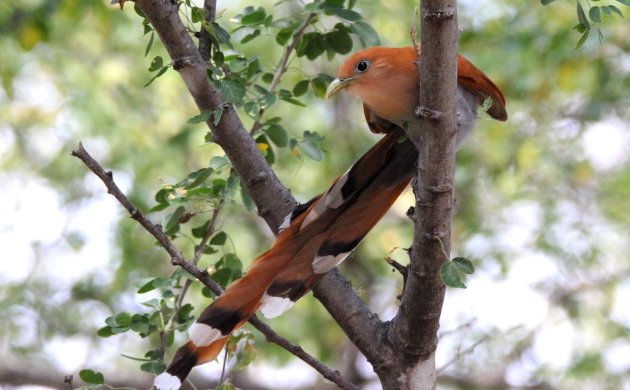 In my last post, I introduced you to some of my favorite birds from the tiny town of Paso Ancho, Michoacán. This town sits at the edge of a river in Mexico's Tierra Caliente (Hot Country), an inland basin between the coastal Sierra Madre del Sur and the much higher Trans-Mexican Volcanic Belt. Paso Ancho has an altitude of 3,300 feet, which would make it high and cool in most of the U.S. But closer to the Equator, that is low enough to make it high and dry, with tropical thorn-forest vegetation.
It was impossible to show you all my favorite Tierra Caliente species in one post, so I only shared those that are mostly seen in the drier area a couple of miles south of the town and river. However, some of Paso Ancho's most beautiful species are to be seen right along that river. It would be a shame not to include the Russet-crowned Motmot, from a family known as racketbirds because of the shape of their two specialized central tail feathers. In Paso Ancho, I have never seen this species away from the river.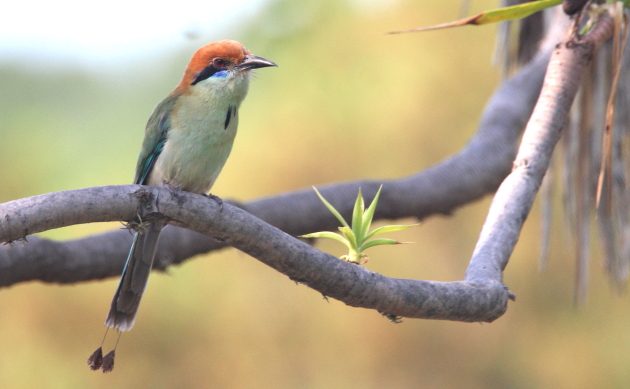 The Squirrel Cuckoo is one of my personal trigger birds. An errant Cuckoo that spent the summer near my home in 2013 helped reignite my passion for birding, before, presumably, it returned to warmer climes. But in Paso Ancho this species is a common resident. Squirrel Cuckoos are a foot-and-a-half long; so long that it can be hard to take their picture with my 600mm lens.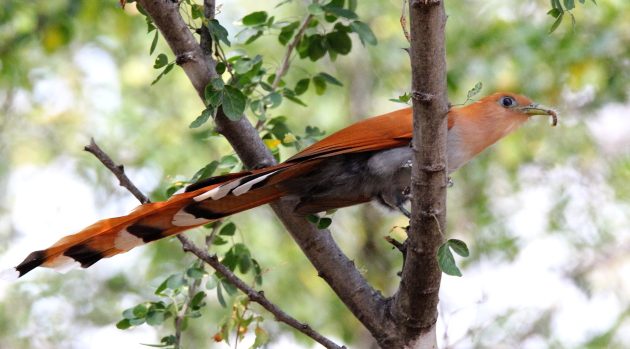 Elegant Euphonias are one of our most beautiful semi-endemic birds. They can be found wherever mistletoe berries are present, since these are their main food source. The females are beautiful enough, in their shades of olive and sky blue. But the males are simply spectacular: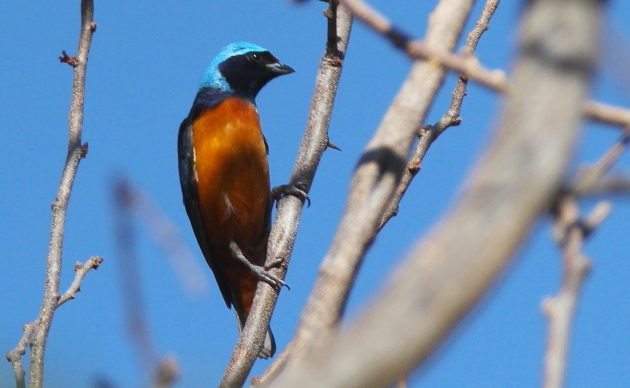 The Elegant Euphonia used to be called the Blue-hooded Euphonia. Then it got an upgrade.
A couple more flagship species for the riverbanks of Paso Ancho are the raucous Yellow-winged Cacique, and the adorable Ferruginous Pygmy Owl.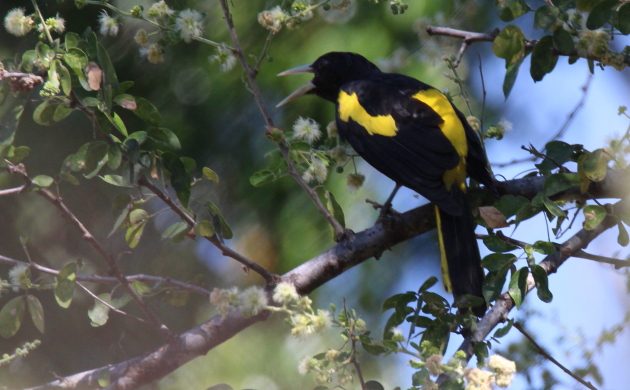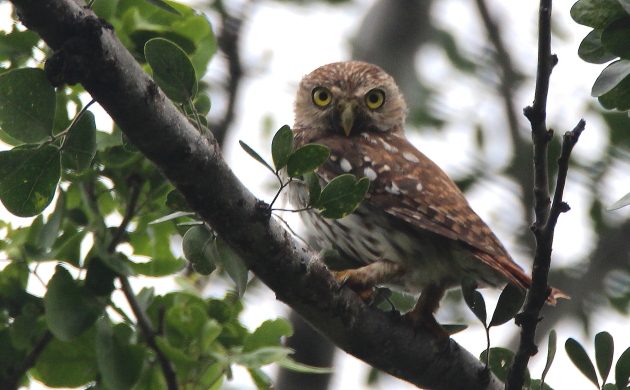 Sometimes, Pygmy Owls look rather fierce.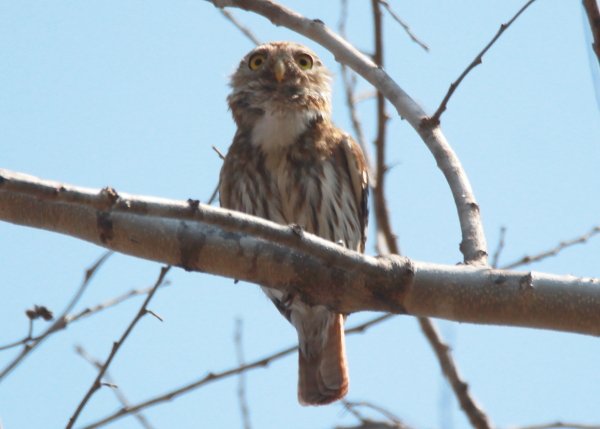 But most times, they look more like Muppets.
Before ending this post, I feel I must address the issue of safe birding in Mexico. If you read the U.S. State Department travel advisories, they will tell you not to visit the state of Michoacán, due to its crime levels. But this paints our region with a much-too-wide brush. I have lived in Morelia for 25 years and have travelled the entire state, and I have never experienced violent crime. Still, it is important to know where and when to travel here. Some parts of Tierra Caliente are not recommended. But there are many places to safely see Tierra Caliente species, such as the heavily-touristed areas around the wonderful colonial cities of Oaxaca and Cuernavaca, the legendary birding area downhill from Tacámbaro, Michoacán, and my own beloved Paso Ancho. I have often been surprised by the friendliness of people in this town; some have even invited me to visit their homes.
Still, your best plan is to visit Tierra Caliente with a birder who knows his/her sites. If you wish to contact me, check the Michoacán Top 100 list on EBird and access my profile for my e-mail. If I don't know an area personally, I probably have a birder friend who does. We all want to introduce more birders to our areas, in the hope of producing positive pressure towards ecotourism and habitat protection.
And really, with such beautiful endemics, shouldn't you add Mexico's Tierra Caliente to your bucket list?