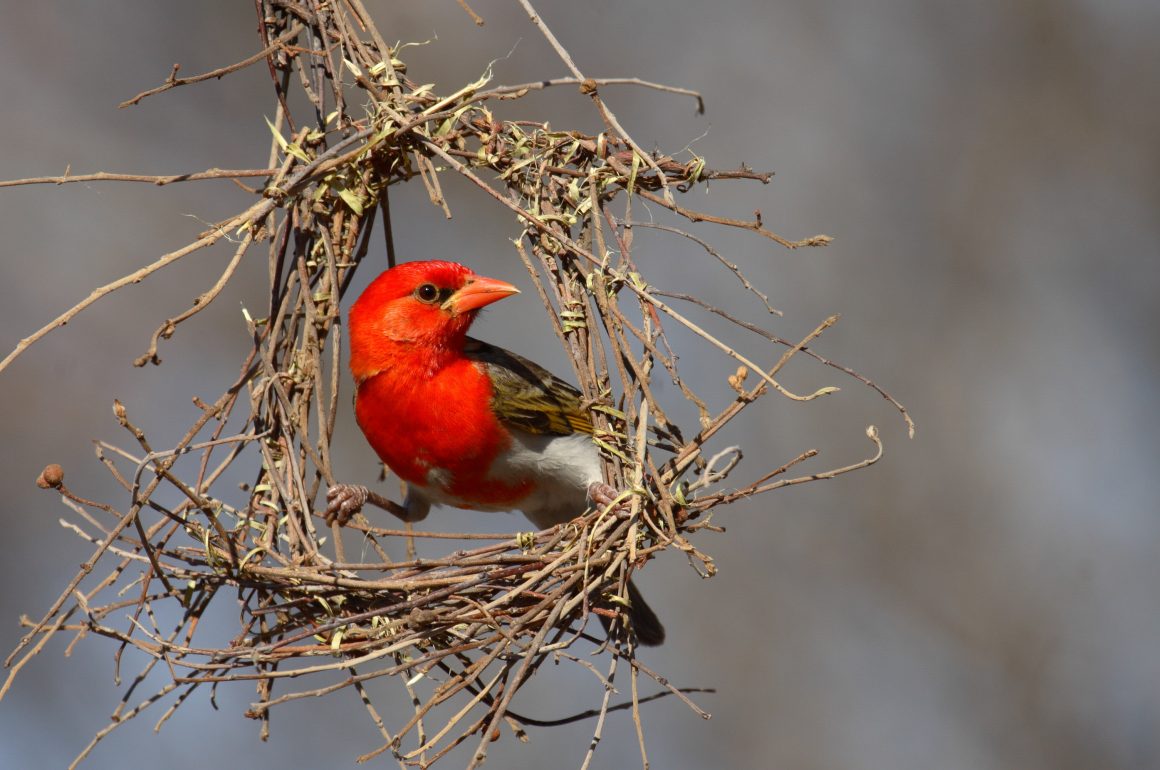 10,000 Birds is running a series of articles by and about tour guides, tour companies, eco-lodges, and other birding travel organizations. We want to help the birding tourism industry come back strong from the COVID pandemic. Please consider using the services described in this post or any of the other posts we are sharing this February.
Think of African safaris and many people will naturally envisage herds of elephants and antelope, alongside some of the largest predators in the world. All very exciting, but for the birder Africa has so much more to offer.
My name is Ashley Boon. I am a wildlife artist based in the UK, I have never had a real job! Other than paint, the only other thing I do is organize and joint-lead wildlife tours, mostly in Africa and India. In 2001 I was offered the chance to joint-lead safaris with my good friend Brian Gibson, owner of Capture Africa Safaris, a long established and well-respected Botswana based safari company. I was asked to be their bird man, to work with Brian to show clients not just the mega fauna that this wonderful unspoilt region of Africa is most famous for, but to help show them the fantastic birdlife that can be seen here as well. I have been travelling to Botswana for over twenty years now and I still get excited at the prospect of another trip to the bush each time I go. In 2019 I joint-led my seventeenth safari in twelve years with Capture Africa, we are a good team.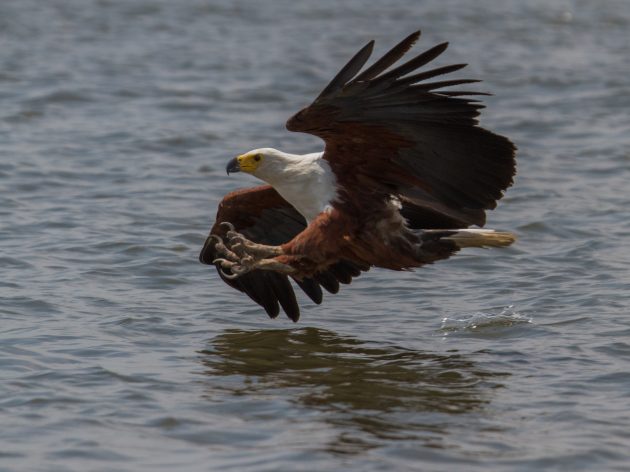 In case you don't know about it, the Okavango Delta is one of only two inland deltas on the planet, and is one of the largest wetlands in the world. Rainfall in Angola forms a myriad of waterways which converge to form the Cubango River which flows southwards into Botswana where it becomes the Okavango River, the fourth longest river in southern Africa. In the flat dry plains of the Kalahari it creates the Okavango delta, a vast area made up of permanent wetlands, seasonal floodplains and savannah. The southern edge of the delta hits the Thamalakane fault, a tectonic shift in the earth's surface, and all that water is directed into the Boteti and Thamalakane rivers. It takes six months from where the seasonal floods enter the north of the Delta to where they reach these rivers, which then flow into the Kalahari and evaporate. Those waters never see the sea!
The Okavango Delta is rightly famous as one of the last great unspoilt wild places on earth. It teems with wildlife of every kind and is justifiably known as "The Jewel of the Kalahari". However don't believe all you may have heard about this top wildlife destination, it's not as good as they say…………it's much, much better!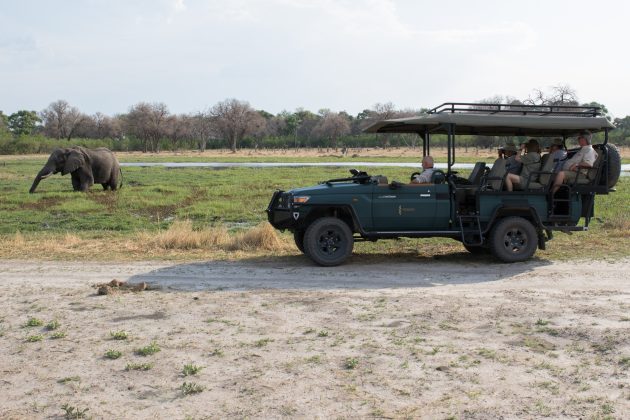 Capture Africa offers the old-style safari that you may have dreamed of. They specialize in tailor-made safaris for private groups. They offer safaris in the Delta itself, in the Central Kalahari, on the Okavango River or on the Chobe River, where you can stay on beautiful houseboats. Your group would be a minimum of four to eight people, more by arrangement. On safari you will live in comfortable walk-in tents with proper beds and old-style safari camp furniture. You will be camped in totally private sites in the heart of the bush and you will be cared for by the friendly Capture Africa staff.
The birdlife here is wonderful, a ten-night safari should give you over 200 species, (2018 & 2019 both gave us 242!). Add the chance of the African animals you'd expect, Elephant, Lion, Leopard and a host of antelope, who's mouth would not water at the prospect? The Okavango Delta is also one of the best places to see the endangered African Wild Dog.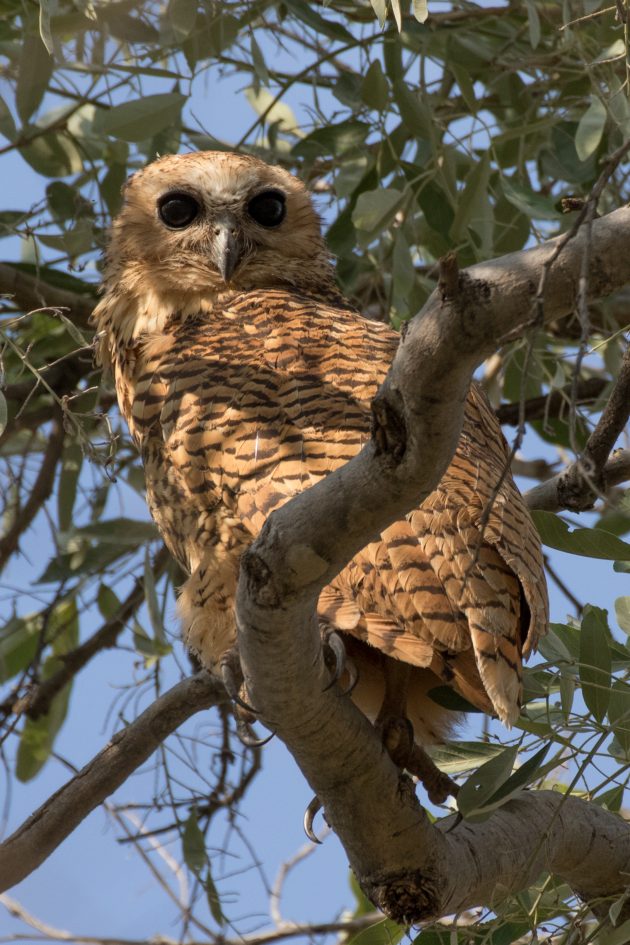 Imagine waking in your tent at dawn, woken by the calls of Red-billed Spurfowl and Fork-tailed Drongos, a light breakfast then out into the bush. While we look for animal tracks, you'll see so much else as we go. Hornbills, Paradise Flycatchers, day roosting Giant Eagle Owls or if we're really lucky Pel's Fishing Owl, the holy grail! We will explore the dry savannah for korhaans, bustards, lapwings, Ostrich and smaller birds like waxbills and firefinches and we'll look for Dickinson's Kestrel, Lanner and Red-necked Falcons. The woodlands will give us barbets, terrestrial kingfishers, Brubru's and wood hoopoes. The wetlands will give us the endemic Slaty Egret, maybe African Skimmers or Greater Painted Snipe. Throw in storks, ducks, starlings, bush shrikes, sunbirds, pratincoles, bee-eaters, birds of prey, a few waders, crombecs, tchagras and a handful of rollers amongst many others, there are times you don't know which way to look!
We can't promise you'll see everything, but Brian and I will promise to do all we possibly can to show you as much as we can of the wildlife we both love so much! We look forwards to seeing you in beautiful Botswana. If you are interested in more information I can be reached at ashley DOT boon AT btopenworld DOT com.