The Black Phoebe is a familiar and confiding black-and-white flycatcher that can be found as far north as northern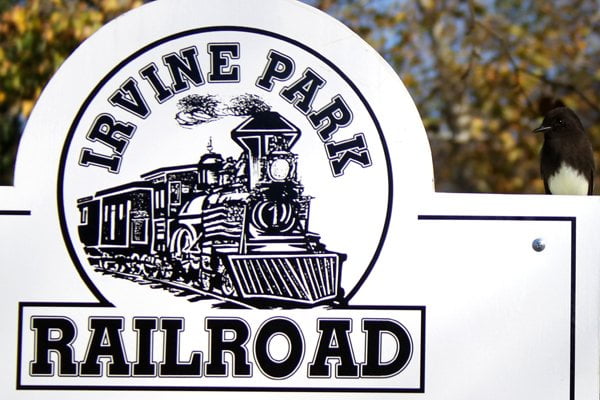 California and as far south as northern Argentina.  One of three birds in the genus Sayornis (the others are Eastern Phoebe Sayornis phoebe and Say's Phoebe Sayornis saya), Sayornis nigricans is common across most of its range, is tolerant of people, and is almost always found near water.  According to BirdLife International the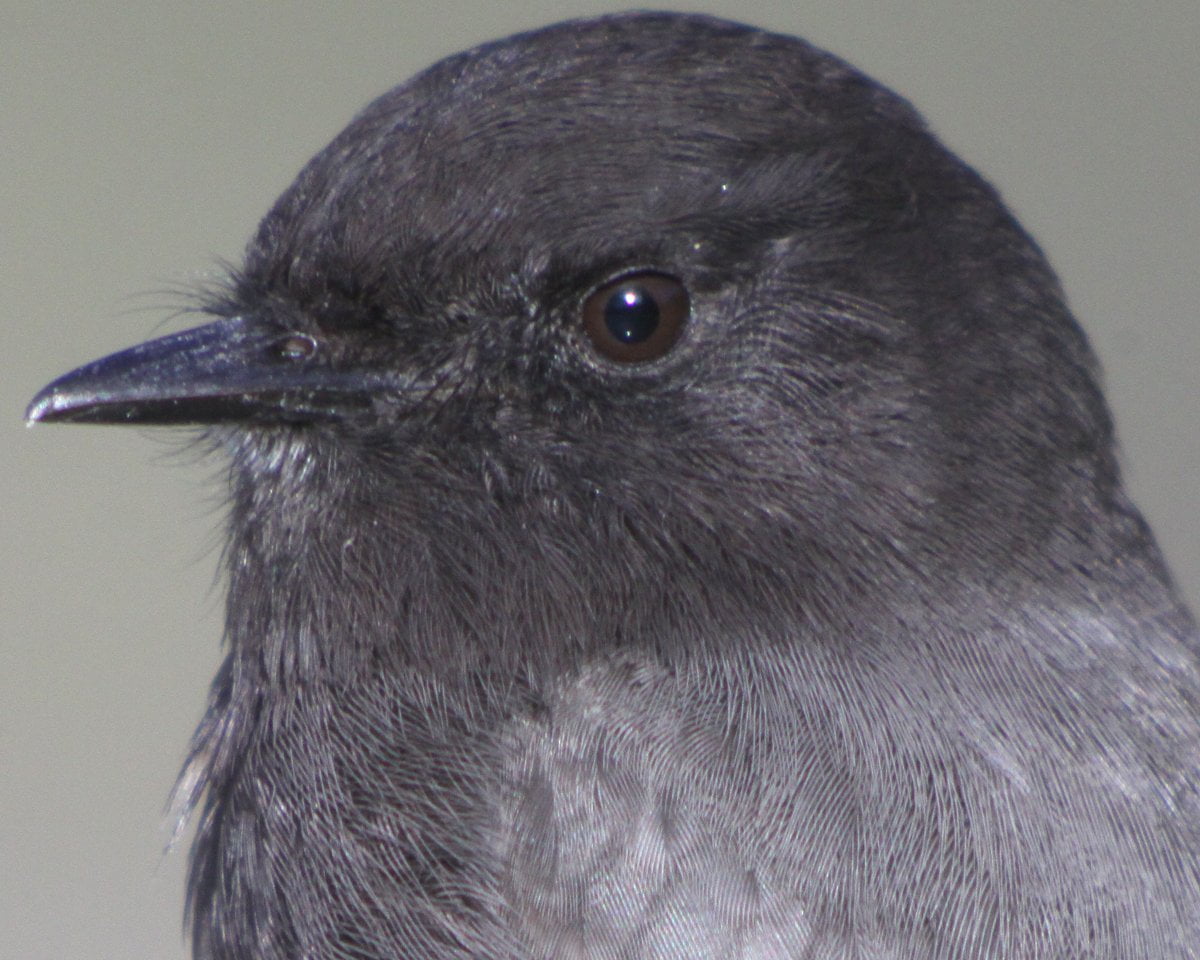 Black Phoebe is a Species of Least Concern because of its large and increasing population and its huge range.
Black Phoebes often perch on or near the ground before sallying forth on flycatching attempts and also perch on rocks in streams or ponds to use a flycatching base.  Sometimes they will actually grab fish or invertebrates from beneath the surface of the water.  Whatever they are catching they are a joy to watch and it is nice to know that they are one bird about which conservationists and birders need not be concerned.  I hope you enjoy these shots of Black Phoebes taken in December of 2010 and January in 2011 in various locations in southern California.*  Some of the images will be enlarged if you click them.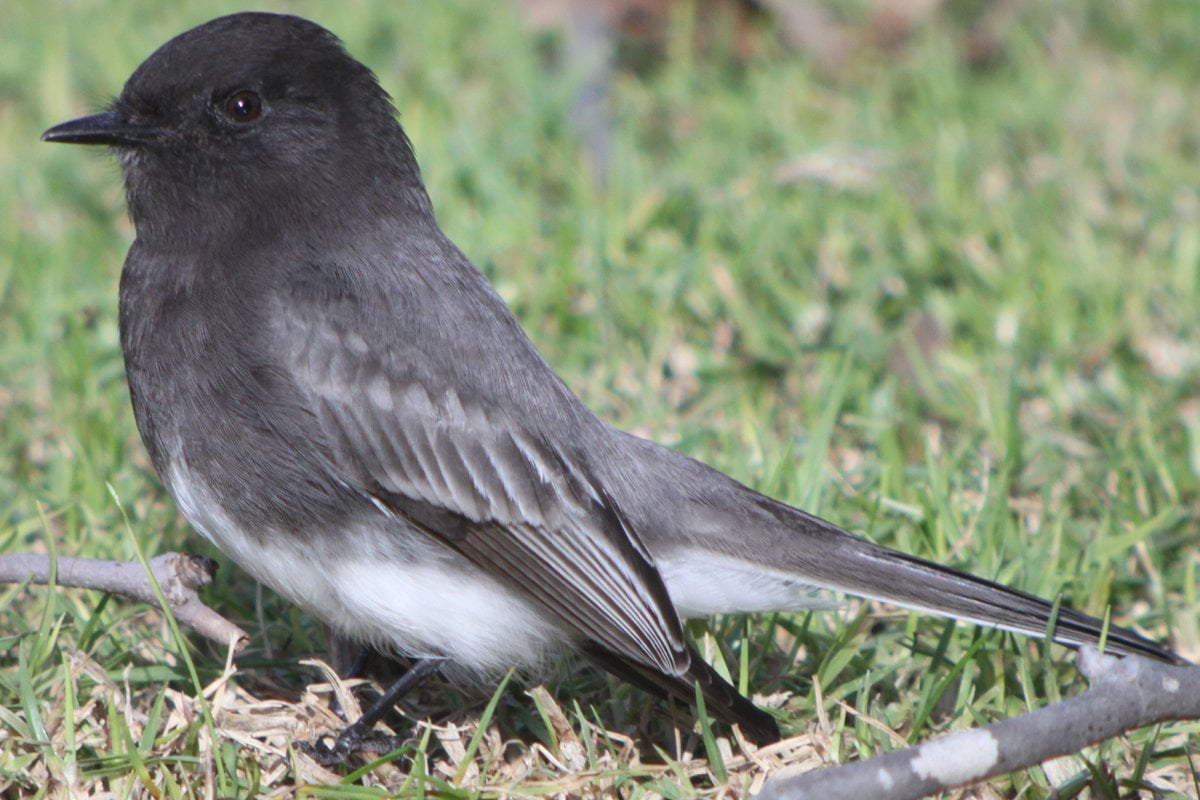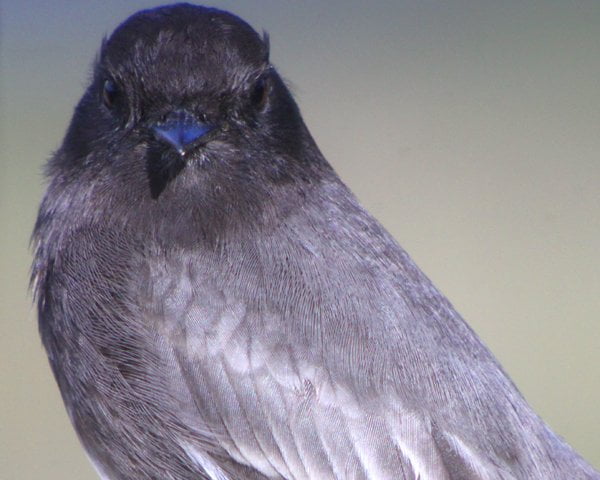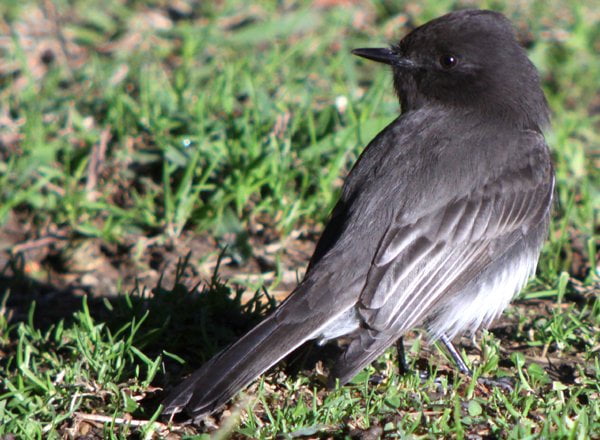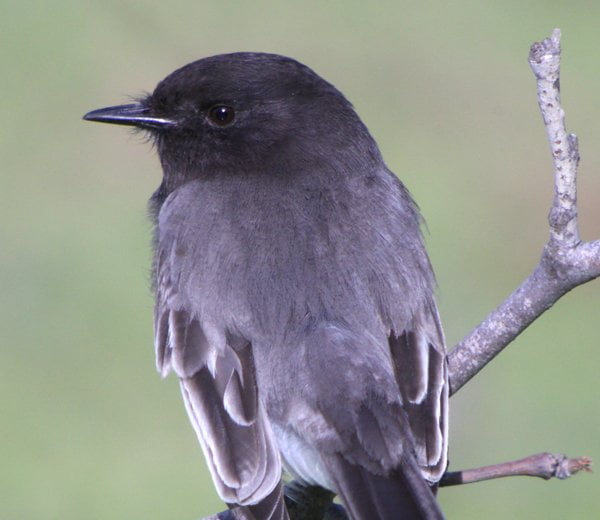 …
*A couple of these shots were used in a previous 10,000 Birds blog post.
…