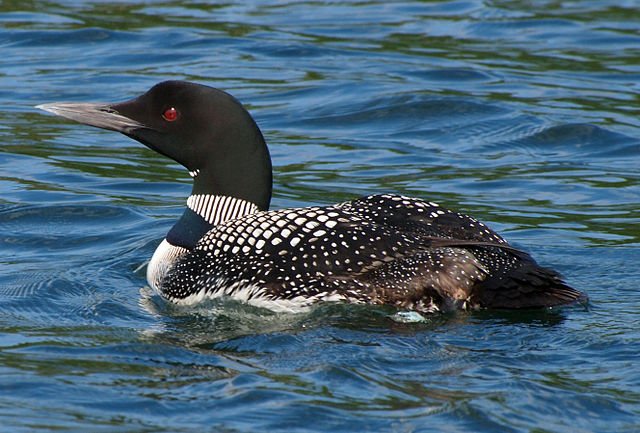 Image by John Picken/Wikimedia Commons
When aging male Common Loons begin to lose their mojo or die off, females are still going strong—and ready for action, even if that means seeking the attentions of younger males. That is one of many interesting findings from The Loon Project, which studies the territorial and breeding behavior of Loons in northern Wisconsin.
The behavior described in this blog post is observational, not the result of a rigorous, extensive testing. Still, it is the result of long-term, close behavioral study, and points toward areas scientists might want to investigate further.
Perhaps the most salient point made by the researcher is that this "cougar"-like behavior is "a striking example of how animals adapt to maximize their breeding capacity regardless of the breeding environment they face." All the single ladies, take note.