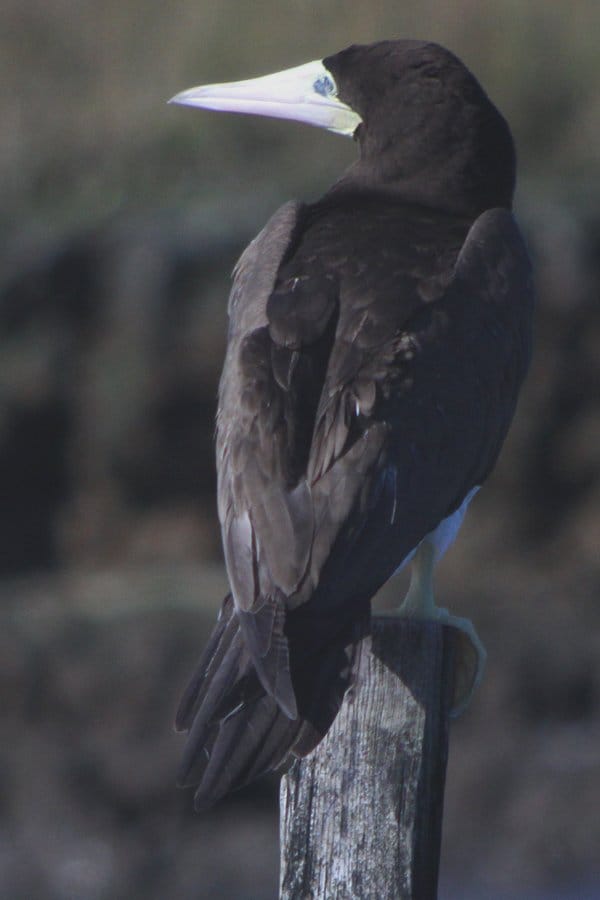 The Brown Booby is a bird that helps explain why birders don't always want to share what they are doing with non-birders.  Explaining to people that the main goal you have for a visit to Cape May is seeing a Brown Booby and you will, at the least, get an odd look.  Others will crack ribald jokes, mock you, or accuse you of being crass.  Being a birder can be a tough row to hoe sometimes.
I have always wanted to see boobies.  There, you see what I mean?  How can you not start cracking jokes?  Boobies are beautiful (again!) but rare in my neck of the woods where we only get Northern Gannets. In fact, Brown Boobies are not likely to be seen north of the Caribbean and until this past Sunday I had never seen one. But the Brown Booby in Cape May has been around since mid-August and I had been chomping at the bit to get out to see it but I didn't have my chance until the family was in California for a visit and I had to be in southern New Jersey anyway.
Now, there are two options for seeing the booby in Cape May.  One is to drive out to the end of Fish Dock Road, which is just east of the toll bridge on Ocean Drive, and scope for it in its usual haunts in Jarvis Sound (it had favored channel marker 475 but lately it seems to prefer the old rotting dock and pilings all the way across the sound).  This method is not tide dependant but does not provide the kind of looks that most people would like to have of Sula leucogaster.  For those who want more intimate looks at the booby (ha!) there is the Osprey, a pontoon boat that does trips into the saltmarsh to show people wildlife (call ahead to ask about the tides because you want to go on a sailing at high tide to get as close as the booby will allow).  I did both, because Susan needed to get back to Ohio and couldn't wait for the boat.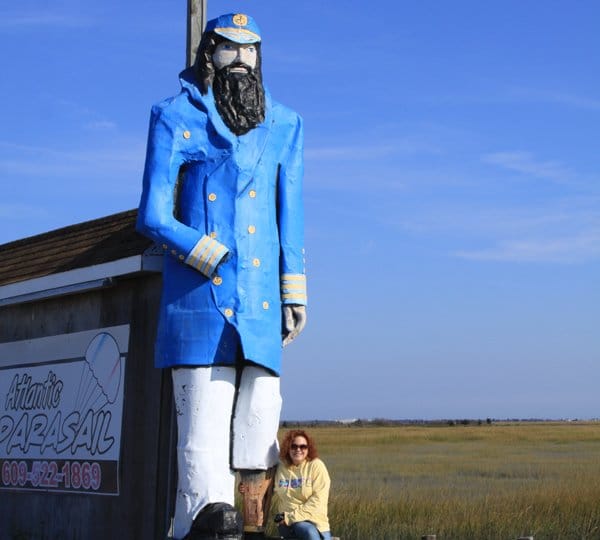 How do you find Fish Dock Road?  Stay on Ocean Drive until you see a giant fisherman and then turn off.
Though we found the booby from shore and were both happy to get the lifer, the view was far from satisfying so I made sure to be at the dock at 1:30 in the afternoon to get on the Osprey for a better view of my first ever Brown Booby.
Was it worth the two hours on the boat and the $23 it cost?  Well, I was allowed to bring my digiscoping rig on the stable pontoon boat so why don't I let you be the judge?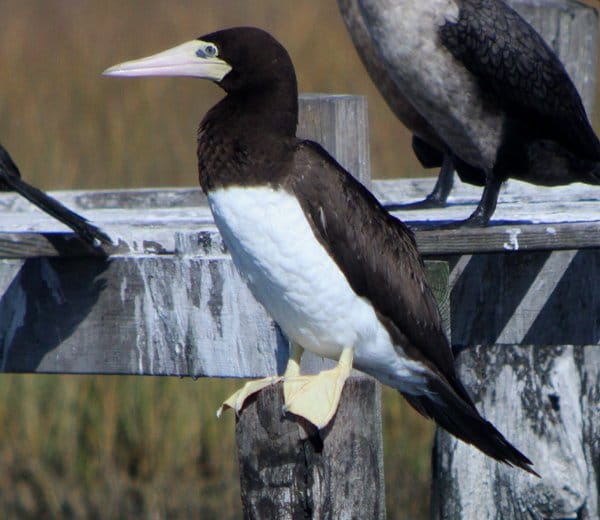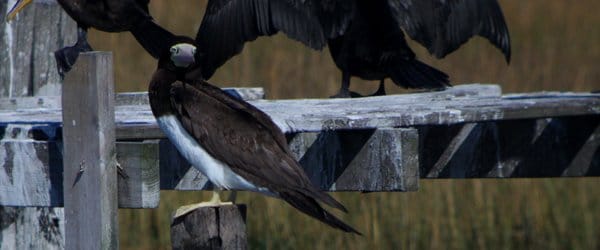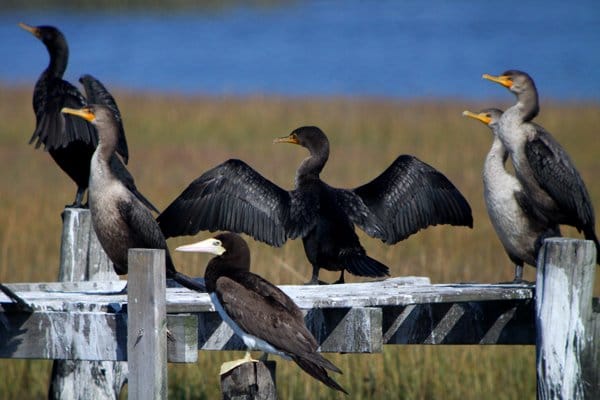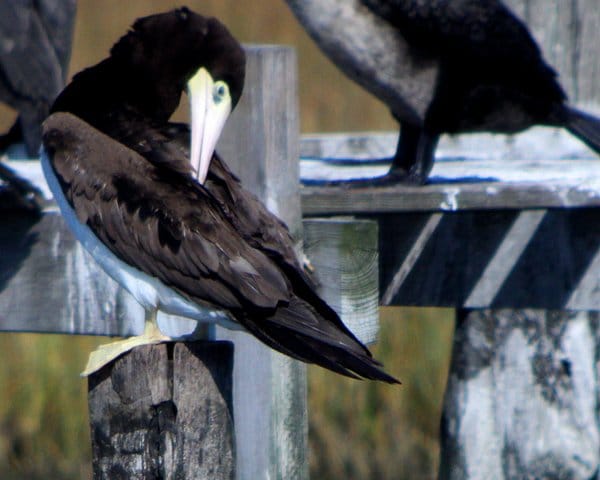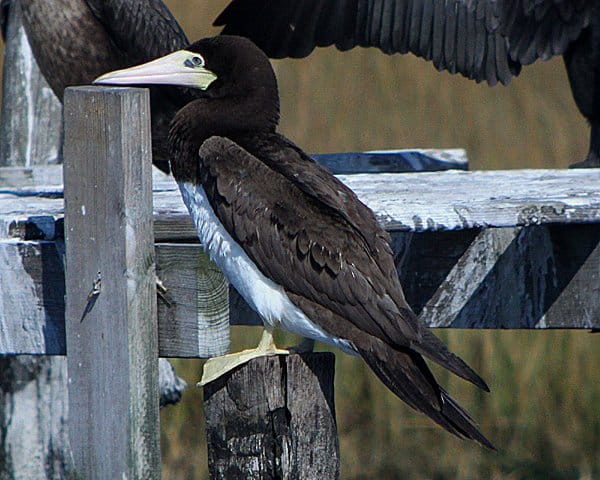 What a bird!  ABA-area lifer number 476, world lifer number 1,047, and year bird number 368.  Get to Cape May and see the booby.  I bet you'll lick, er, like it!
If you liked this post and want to see more great images of birds make sure to check out 10,000 Clicks, our big (and growing) page of galleries here at 10,000 Birds.
…