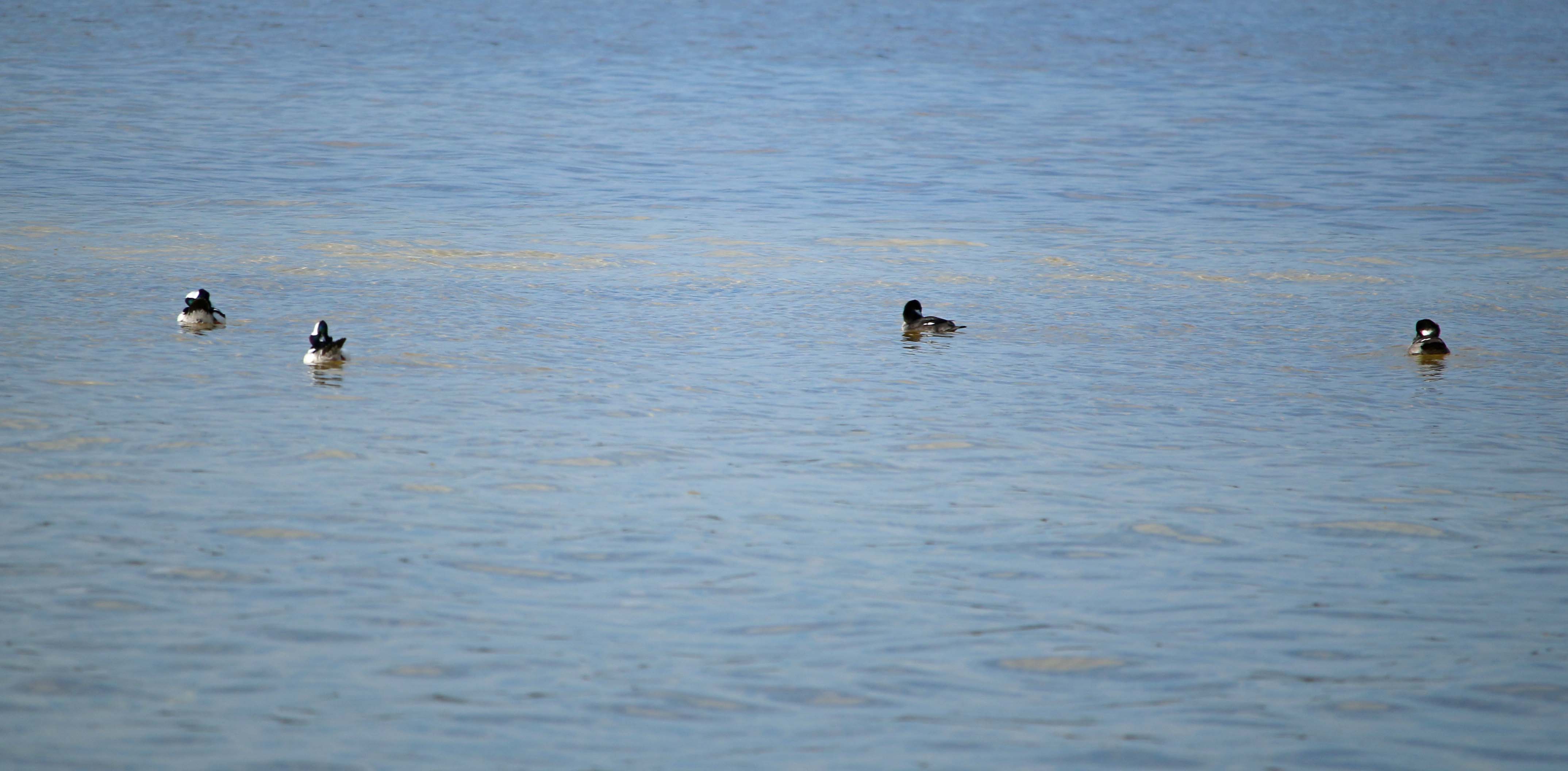 Within one week, I saw Bufflehead over 1,200 miles apart, first in Maine, and then along the Florida Panhandle. For my post this week, I wanted to take a moment to marvel at the impressive range of this super cool species.
Bufflehead are black and white ducks, the male sporting a large white patch on an otherwise black head. They breed in Canada and Alaska, but in the summer they can be found across the United States, as far south as Florida, Cuba, and into Mexico, and as far north as the Pacific coast of Alaska and the Atlantic coast of Maine.
I saw them in Maine the Sunday after Thanksgiving, swimming in the cold Atlantic waters off Fort Foster Park. I spotted the two females just before they took off, identifying them by their relative size as well as a tell-tale white mark on their cheeks. These birds will have to contend with a tough Maine winter, including freezing and even sub-zero temperatures, blizzards, ice, and general bad weather.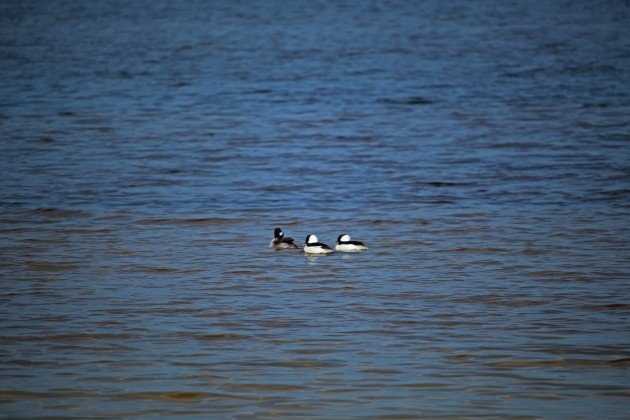 Bufflehead swimming along the Gulf Islands National Seashore
Fast-forward six days, to the the first Saturday in December. I was taking video and birding along the Okaloosa Area of the Gulf Island National Seashore; unlike Maine's rocky coast, here I walked along sugar-sand beach facing the Choctawhatchee Bay. After turning a corner, I spotted a small group of both male and female Bufflehead splashing and diving mere feet from the sand, their black and white forms providing an interesting contrast to the blue-green waters. Though I theoretically knew I could see Bufflehead in the Bay, the reality was surprising! Their winter here will be mild, though unlike their northern counterparts they have to contend with an eruption of Red Tide.
We all know that birds are amazing. My Bufflehead sightings underscore how flexible some of these species can be in their habitat preference. While they were overhunted in the early 20th century, their populations have since rebounded, and in 1992 they had a population of around 1.4 million.