My trip upstate this past weekend was about more than family, food, and feathers (though all three of those things figured heavily).  Somehow we also found time to look at a variety of cool insects, and, of the insects, we most appreciated the butterflies.  As regular readers here know, butterfly identification is not my forte, but as far as lepidopterists go, I am the foremost one in my family, so most of our butterfly appreciation was of the "Oh, that's pretty" type.  A few butterflies were cooperative enough to stay still long enough for me to misidentify, but, fortunately, I also snapped photos of any that would stay still long enough to let me.  After painstaking hours with field guides I had managed to identify the butterflies below, and ran the ones I was unsure of past Patrick, who, of course, told me that my identifications were 100% correct.
All joking aside, I am getting a bit better at figuring out what butterfly is fluttering by, and I hope to continue to get better at the difficult (to me) hobby of butterfly identification.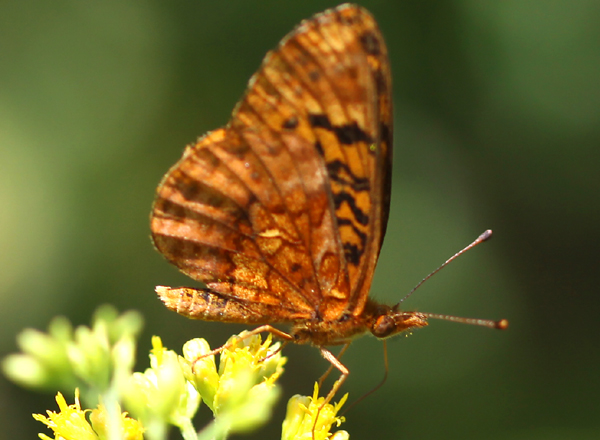 Meadow Fritillary Boloria bellona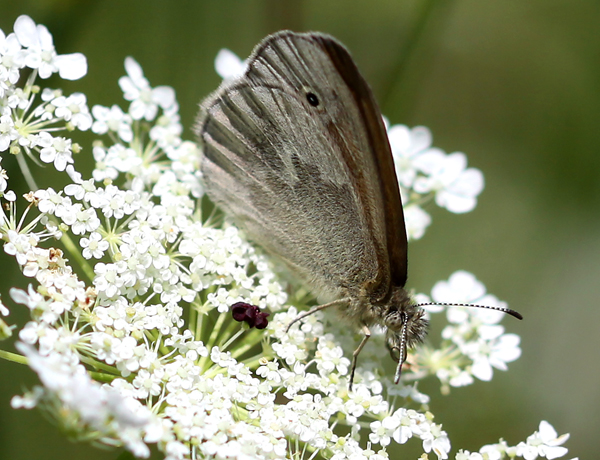 Common Ringlet Coenonympha tullia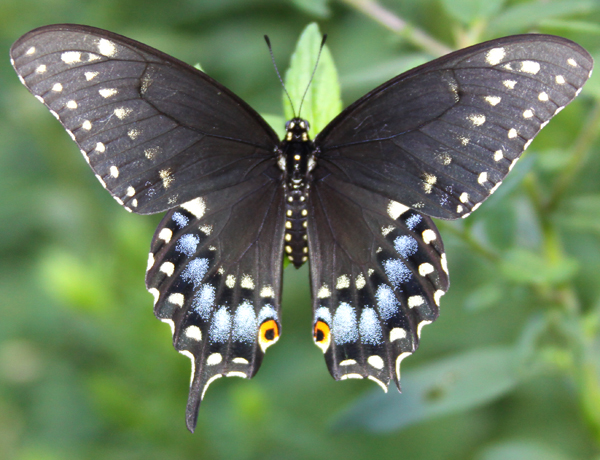 Black Swallowtail Papilio polyxenes
Cabbage White Pieris rapae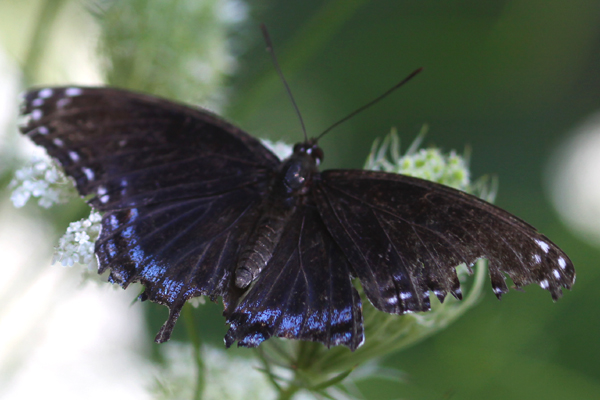 extremely worn Red-spotted Purple Limenitis arthemis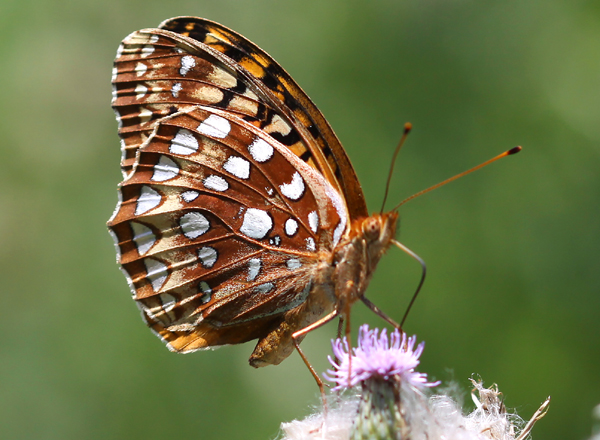 Great Spangled Fritillary Speyeria cybele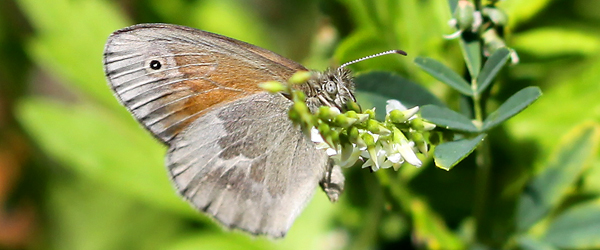 Common Ringlet Coenonympha tullia
Someday I'll have them all figured out…and then I'll start on moths!