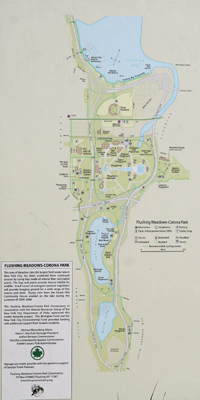 This past Wednesday, 11 November, I was in my office in midtown Manhattan when I was dismayed to see an email on the state listserv from Seth Ausabel saying that he had found a Cackling Goose Branta hutchinsii in Flushing Meadows Park, Queens.  Why was I dismayed that a good birder, who 10,000 Birds readers will remember because he found a Philadelphia Vireo in Forest Park this spring, found another good bird in our home borough?  Because I was stuck at work and couldn't go find what would be for me a new bird in Queens!  I had to sit in my office and suffer and then suffer some more when I realized that the first chance I would have to find the bird would be Saturday, 14 November, by which point Daisy would most likely have gone into labor, which would put the serious kibosh on my chasing anything but dirty diapers.
But wonder of wonders, Saturday came and no baby was here, the rain let up, and Daisy let me out of the house.  But would the bird, which had gone unreported, and, so far as I knew, unsought, still be around three full days after the initial sighting?  And if it was around, would I be able to find it?  Flushing Meadows Park, more properly called Flushing Meadows-Corona Park (though I have never actually heard anyone say the "Corona" part out loud), is, after all, a heavily-trafficked urban park, and, as one can tell by looking at the map of the park to the left, it is huge!  My plan of attack was to get off the subway and walk to the south end of Meadow Lake, the second body of water from the bottom of the map, and walk up the west side of the lake, keeping an eye out for flocks of Canada Geese with which Cackling Geese, which are essentially nothing but mini-Canada Geese, are known to associate.  Once I got to the north end of the lake my plan was to go to wherever I could see more geese and hope to spot the diminutive cackler.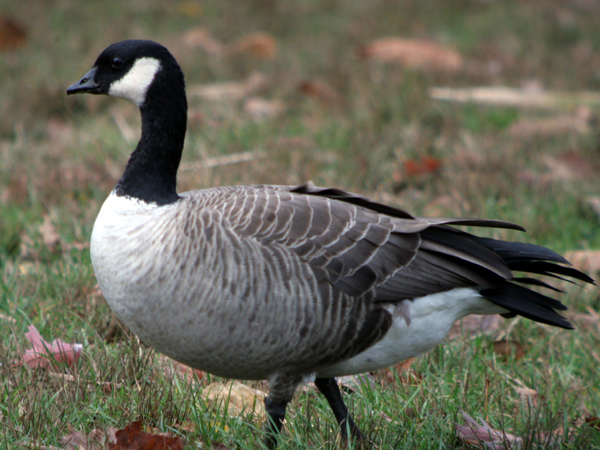 As you can see from the picture above I need not have worried.  I found the goose I sought before I even made it to the north end of Meadow Lake, and was pleased that the fifty Canada Geese and six Brant with which it was feeding allowed close approach, a tendency that the cackler had emulated.  How close an approach?  Well, I didn't push it, but at one point it came close enough to me that I did get this shot…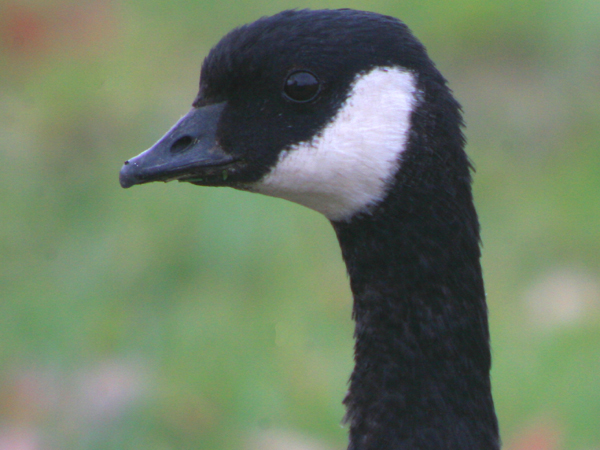 It was a joy to have a seldom-seen-by-me goose that allowed me to study it and take pictures at close range for about forty minutes and it was also a joy to walk away from a rarity rather than to have it take off on me.  And the looks I had beat the heck out of the view I got the last time I saw a Cackling Goose!  The Cackling Goose looked tiny next to the much larger Canada Geese, which on occasion bullied the smaller goose (but don't feel bad – the Cackling Goose was bullying the Brant when it wasn't being pushed around by the Canada Geese).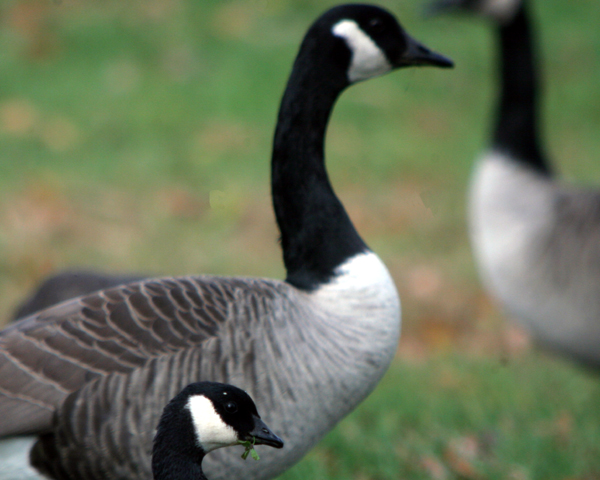 Forty minutes with a good goose, a goose that was relaxed enough that it would lie down while I stood within twenty yards!  Why can't they all be like this?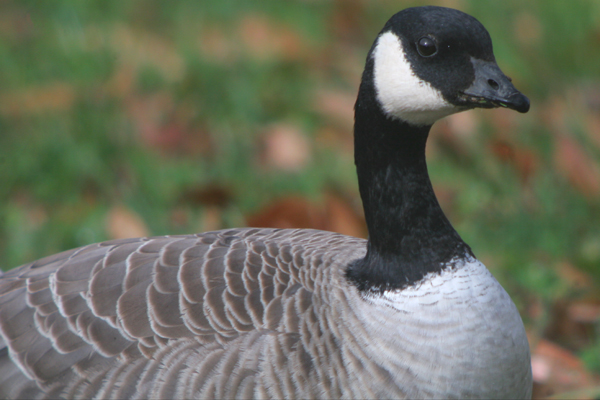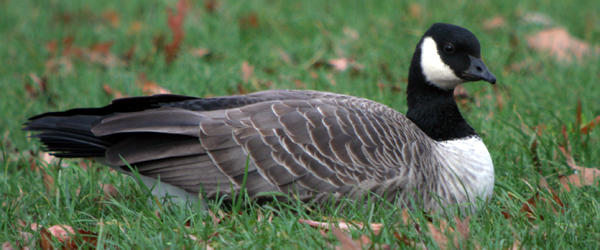 One final note about this bird: finding it and reporting it to eBird has made me the undisputed all-time Queens eBird champion!  Now, where's my trophy?
One more final note: this post has been submitted to Bird Photography Weekly #64.  Go check it out!