When I got home from work today I realized that I needed to brush my cats, especially B.B., the long-haired one.  The male Northern Cardinal who has been ruling my balcony was not pleased with the disruption to his feeding schedule and let me know it by perching in the budding maple tree that has finally gotten taller than the railing of the balcony and chirping his displeasure.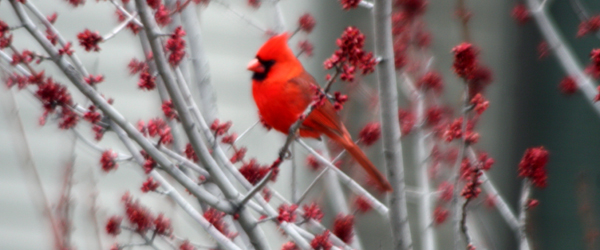 And then, to show he meant business, he summoned reinforcements in the form of House Sparrows to back him up.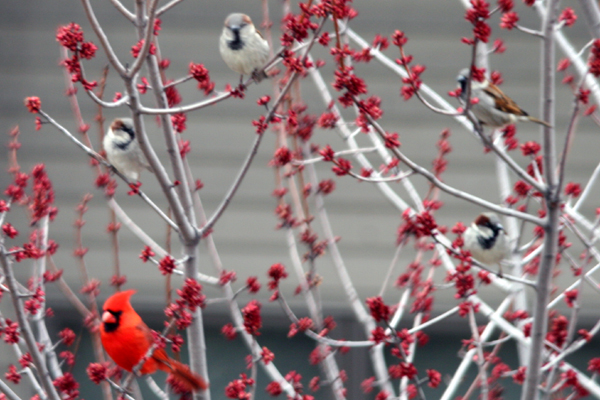 Needless to say, the cats were interested but not impressed.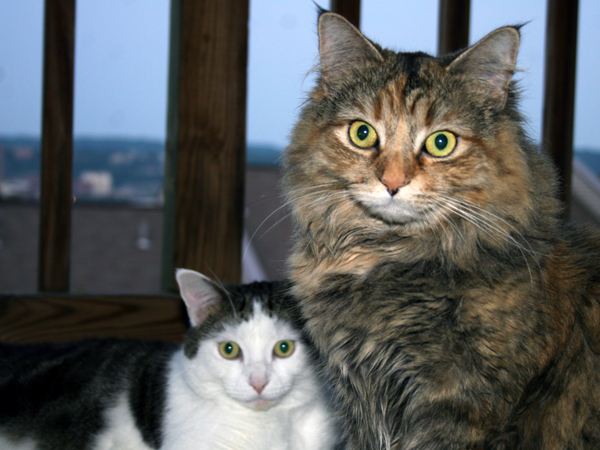 Hunter and B.B., from the same litter, believe it or not

Once the brushing was done the cats came back inside and peace ruled in the cardinal kingdom.