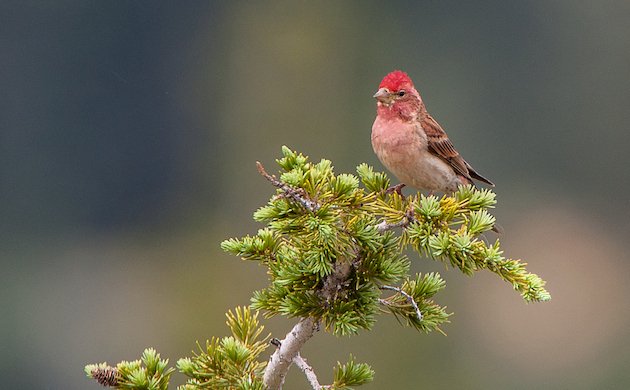 As I mentioned in my last post, Lassen Volcanic National Park is a great birding destination. You can see some of my older Lassen Park posts featuring several other species from this beautiful park here.
This week I am reporting on the Cassin's Finch (Haemorhous cassinii), another western species found nesting in Lassen Volcanic National Park. This is the male of the species (click on photos for full sized images).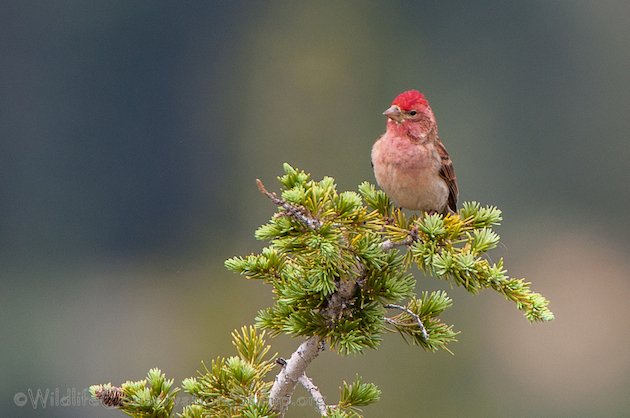 If you have read many of my posts here at 10000 Birds, you may have noticed that much of my research on bird species is derived from Birds of North America Online (BNA), a collaboration of the Cornell Lab of Ornithology and the American Ornithologists' Union. Interestingly, I occasionally come across species that have had very limited studies done on them. The Cassin's Finch is one of those species.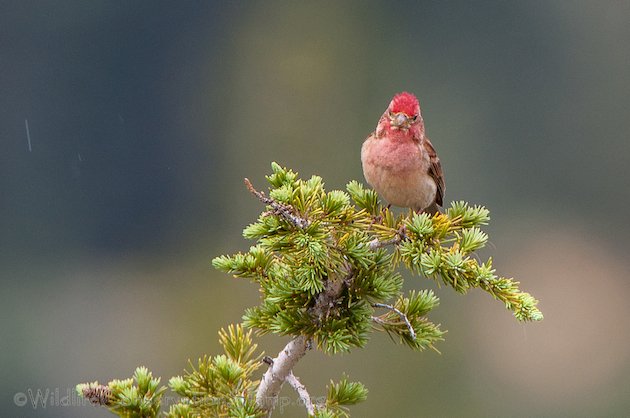 According to BNA, Cassin's Finch differs from its closest and more common relative the Purple Finch (Carpodacus purpureus) in its morphology, plumage, voice and distribution. Note that the Cassin's Finch breeding range is restricted to the conifer belts of North America's western interior mountains.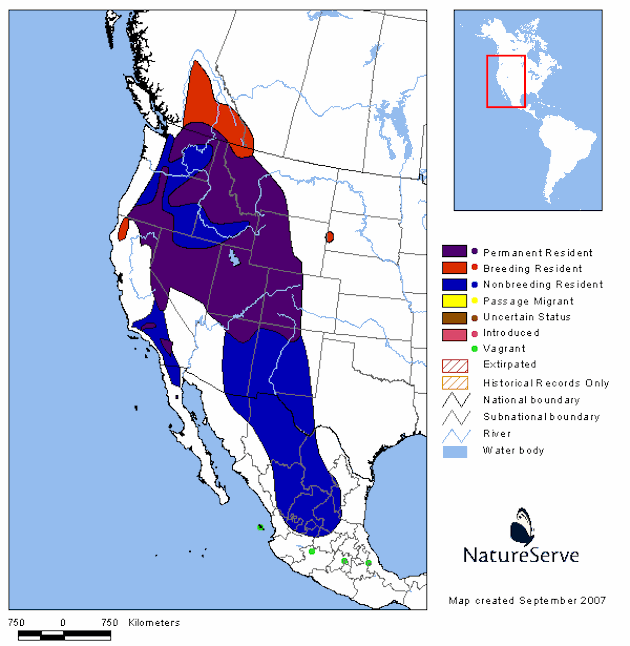 This is the more widespread distribution map for the Purple Finch.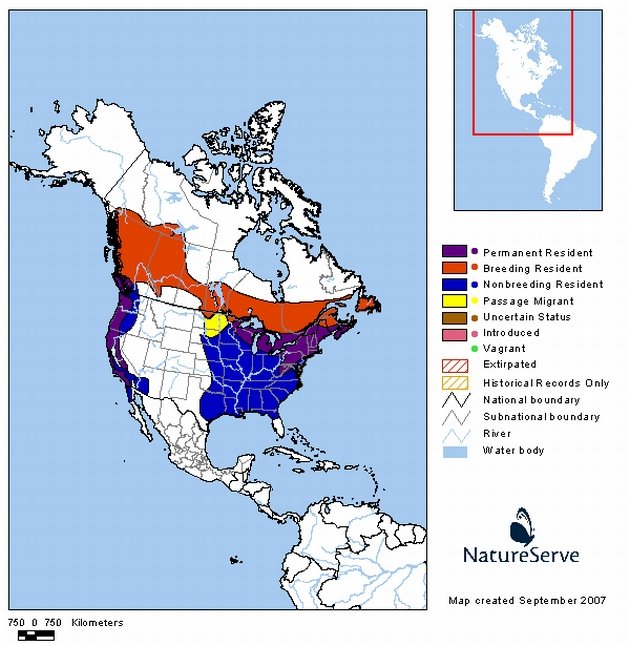 For comparison, this is the male Purple Finch (Carpodacus purpureus)…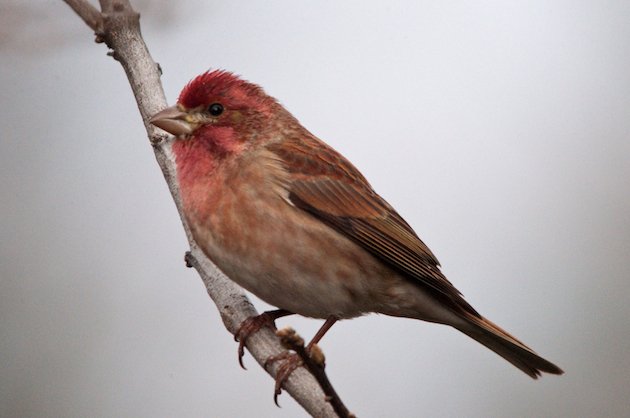 And the female Purple Finch …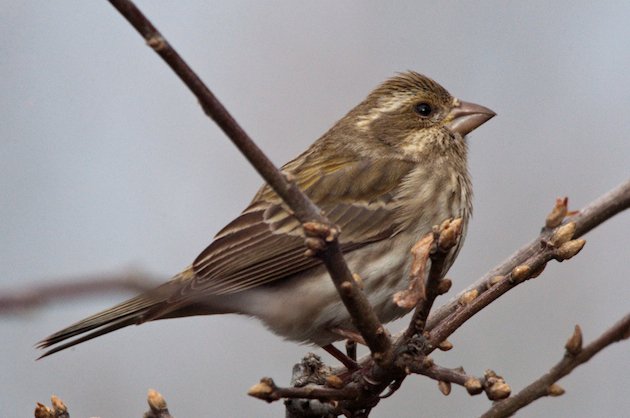 One of the physical distinctions between the Cassin's Finch and the Purple Finch that may be most obvious is the bill shape. The Purple Finch has a more conical bill shape as opposed to the more pointed, Siskin-like bill of the Cassin's Finch.
Both of the female finches have a conspicuous light eyebrow stripe contrasting with a solid ear patch, however the female Cassin's Finch has a more cleanly white and more finely streaked breast and flank.
The male Cassin's Finch has a much duller pinkish hue on its breast and a brighter more crimson crown than the Purple Finch…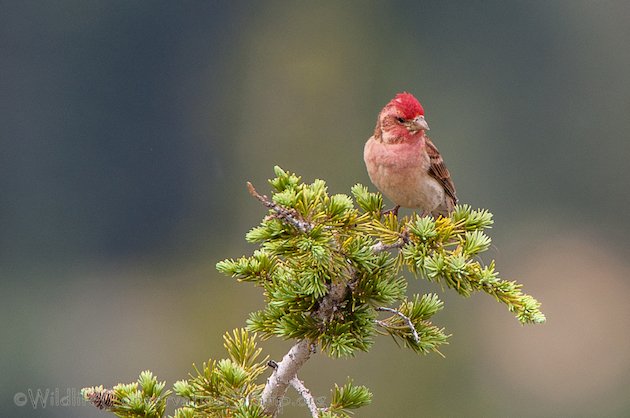 And the crown feathers of both the male and female Cassin's Finch are carried more erect (crest-like) than those of the Purple Finch.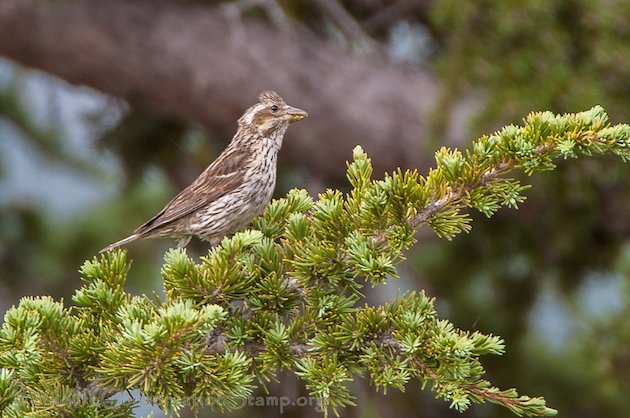 This is the song of the Purple Finch …
and this the more complex song of the Cassin's Finch which often includes imitations of other species.
Here are a couple more photos of the male …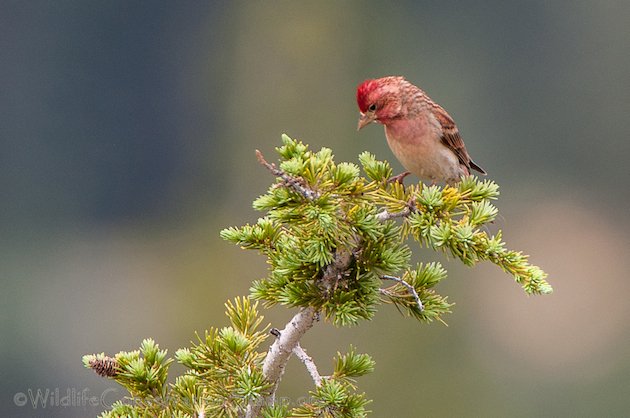 and the female that can be found at the higher elevations at Lassen Park.