Charyn Canyon, sometimes spelled Sharyn Canyon, is very large canyon in southeastern Kazakhstan, a couple of hundred kilometers east of Almaty, near the Chinese border.  The eighty kilometer-long canyon is sometimes referred to Dolina Zamkov, or "Valley of the Castles" because some of the oddly shaped rock formations look like battlements and towers.  On our last day in Kazakhstan we were driving across the desert, not really sure where we were going (at least I wasn't: I'm sure that Sergey, our guide, knew exactly where we would be and when) but it didn't really matter to me where we were headed because the views everywhere were great!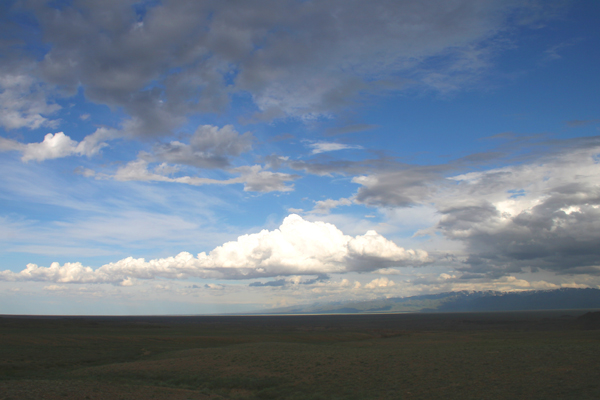 Eventually, after a nearly interminable drive down a dirt road, we got to a guard house where we were momentarily held up until the well-armed guard decided to let us through.  In the meantime, I did my best to learn Cyrillic, and, not surprisingly, failed.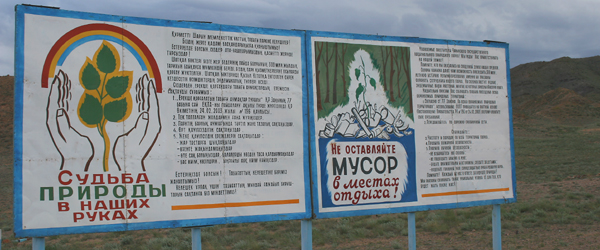 At this point, we (and I think I speak for most of the folks in the van) had figured out that we were going to a canyon but really did not know the scale of the canyon we were going to see.  And let me tell you that seeing a very big canyon is something: seeing a very big canyon when one is utterly unprepared to see a very big canyon is something else altogether!  Though not as large as the Grand Canyon (of course) Charyn Canyon is pretty amazing, and absolutely gorgeous.  But don't take my word for it: see for yourself!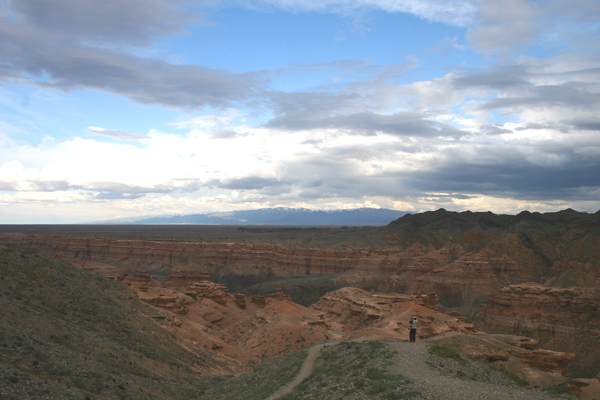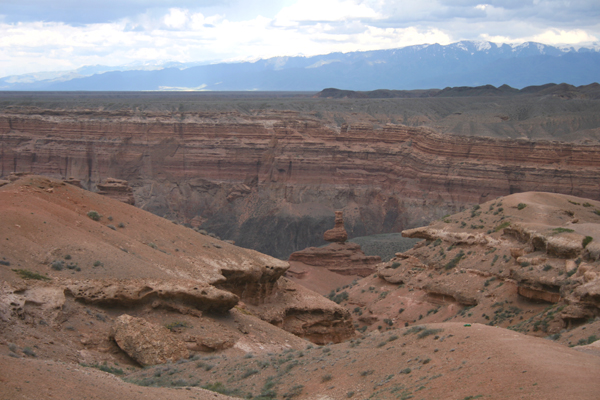 In the top picture above you can see a person on a trail leading down closer to the canyon's edge.  Well, several of us walked down that trail with the wind at our backs, having a grand old time, and ignoring the fact that quite a storm was blowing up behind us.  Maybe we should have paid attention to this old beat-up sign on the way in…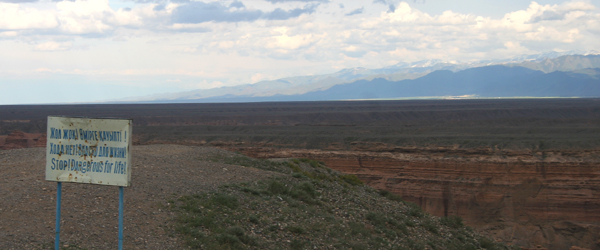 It was great just enjoying the view and made even greater when a small flock of Alpine Swifts flew past, the only birds we saw while at the canyon (somehow, I didn't mind the lack of species diversity a bit!).  Charyn Canyon was worth seeing for its intrinsic beauty as a canyon and did not need birds cluttering it up and distracting us from appreciating the amazing vista spread out before us.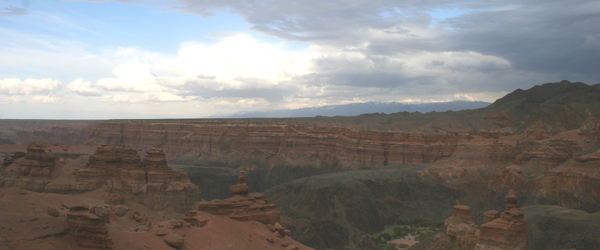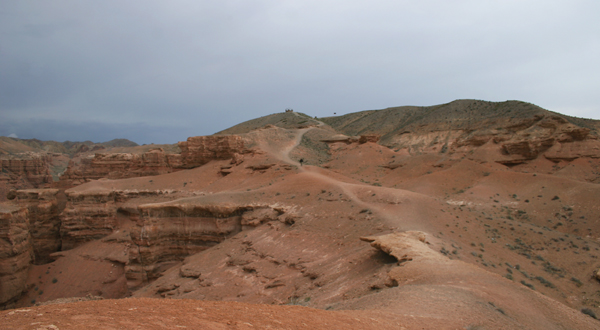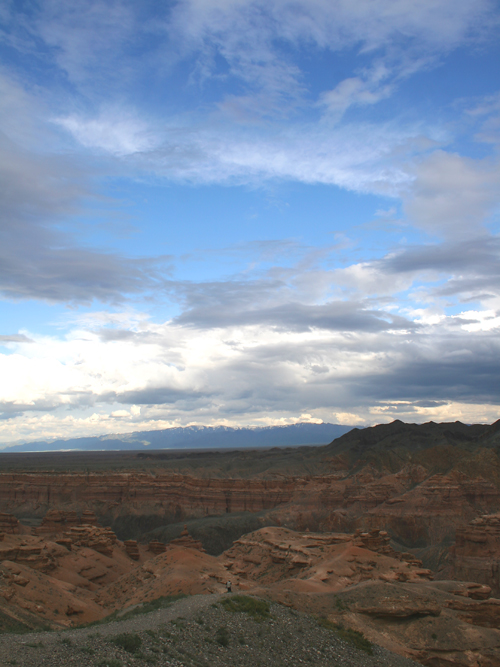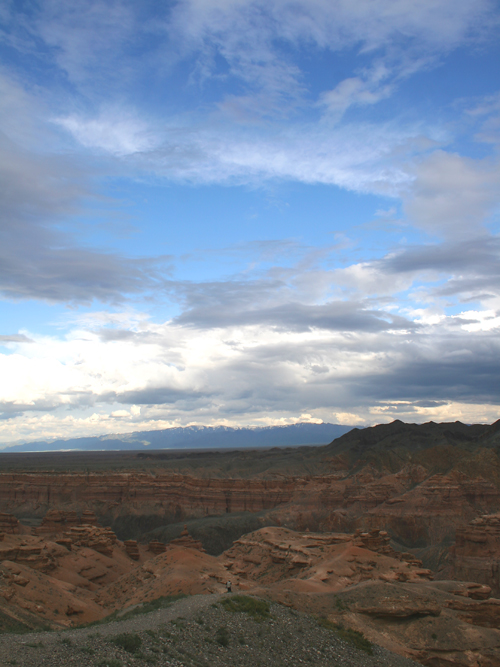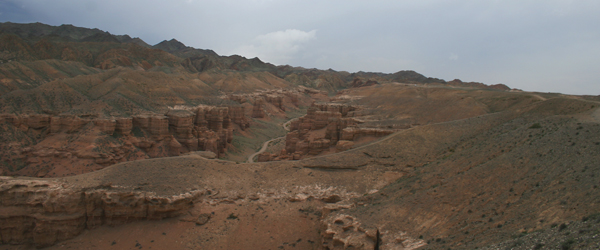 The walk back uphill to the van was, well, exciting…if by exciting one means a bit scared for one's life.  You see, the winds had picked up to the point that it felt like one could quite easily be blown into the canyon, so the natural instinct was to lie down and hold on to the ground as best one could.  Of course, we needed to leave, so we forced ourselves up and trudged, crouched down like we were soldiers charging into withering machine gun fire, back up the hill to the van.  When we finally arrived at the van we were pleased to enjoy a cup of tea and a biscuit before continuing to our next stop where we saw some great buntings, and, more importantly, I was inducted into the secret and sacred Kazakhstani Order of the Goat, about which I have to be somewhat mum at the risk of being expelled if I'm not…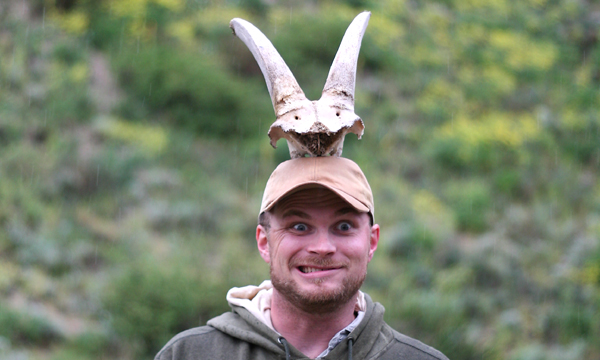 Other than a brief stop to refill the van's nearly dry fuel tank and to take a couple shots of the sunset, that was it for the trip to Kazakhstan.  I hope to go back someday, as I truly enjoyed the trip and feel like there was a whole heck of a lot more to see and do.  Someday…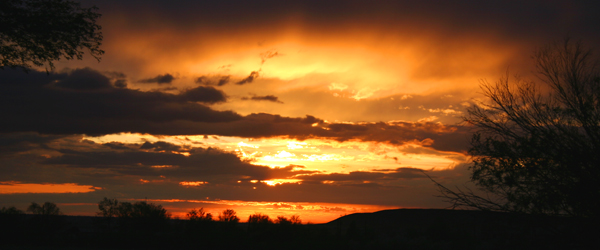 ________________________________________________________________________________________________
My trip to Kazakhstan was made possible by the wonderful folks at Swarovski Optik who sponsored the trip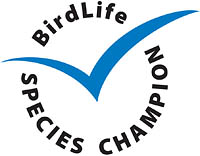 not only to draw attention to their marvelous optics but to the fact that Swarovski Optik is, with the RSPB, the Species Champion for the Sociable Lapwing, a critically endangered species that breeds almost entirely in Kazakhstan. We here at 10,000 Birds, the only blog designated a Species Champion by BirdLife International, salute Swarovski Optik's commitment to conservation.
To learn more about 10,000 Birds' commitment to conservation through BirdLife International's Species Champion program and what it means to us at 10,000 Birds (or to donate to the program through 10,000 Birds) just click on the nice Species Champion logo to the right.