October 13 found me doing something very unusual, even for me: learning about birds while watching an orchestra. The University of Montana Symphonic Wind Ensemble, to be precise. At a concert called "Winged Messengers", which included a piece called "Chickadee Symphony" by Craig Naylor.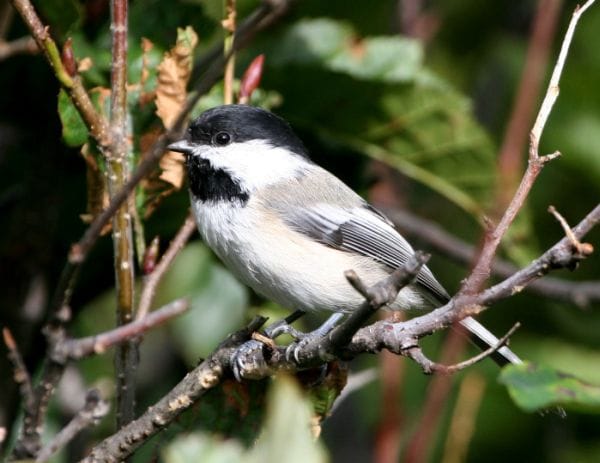 Plenty of composers have been inspired by bird song – it's possible that even the first musicians were. But Chickadee Symphony doesn't merely use the vocalizations of the Black-capped Chickadee in music. It uniquely places those vocalizations in a behavioral context. Alarm calls are paired with the calls of owls — not only that, but the Great Horned Owl evokes a mild alert note while the Northern Pygmy Owl brings on a shrill of terror. Mating calls spice up the dawn chorus, but by the end of the movement one lonely unpaired schmuck of a Chickadee is still phee-beeing for the mate he hasn't found.
This blending of fact and artistic innovation, a sort of musical creative nonfiction, is something very near to my heart. I've long held that there's no reason why something accurate can't be beautiful, and vice-versa.
Naylor introduced this, the first public performance of the piece, together with UM professor and bioacoustics researcher Erick Greene. They were also joined on stage by Kate Davis and a pair of educational owls, Jillian and iPod, to the delight of the audience.
And the music itself? Well, the first three movements, very modern and perhaps slightly experimental, sounded a bit disjointed from the last movement, which had a far more swinging jazzy sound. But on the whole, it was a very enjoyable evening, and I hope that this work inspires more composers to look to science and the avian world for inspiration.
Chickadee image courtesy of Donna Dewherst.