Returning to New York, however briefly, has been a joyful reunion — not just with old friends, but with my beloved, quirky New York City birds.
Shortly after I arrived I got word of the Gray-hooded Gull at Coney Island, and of course I went after it right away. Unlike the last megararity at that end of Coney Island, I got the gull right away (thanks in part to a helpful phone call from Corey.) It soared over the boardwalk, scoping out the overflowing garbage cans in the company of the usual Laughing Gulls, and then landed on a pole to scan the beach-goers (not to mention the crowd of sweaty birders who promptly arrived.)
My gentleman friend was not particularly impressed by the Gray-hooded Gull. He was impressed by the birders braving the heat and sand. And, oddly enough, he was also very impressed by a bird we encountered as we left his apartment near King's Highway – a bird we didn't even see. As we headed for the F train, one of the local Northern Mockingbirds launched into a rendition of the classic multinote car alarm – whoop whoop whoop, be-boop be-boop be-boop, etc.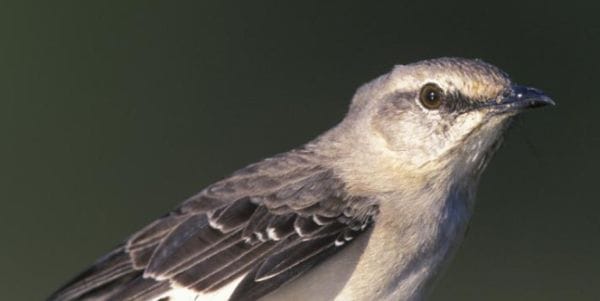 Seriously, don't even think about touching his IROC-Z.
Both gull and mockingbird are so in place in this unwilderness, so seemingly at home dealing with noise and human bustle. And while I understand the value of wilderness, to me there is something especially thrilling about the birds who don't need it, who can shoulder out a space for themselves among what is so often a heedless humanity. I reveled in the multiplicity of Rock Pigeon plumages, watched the Ring-billed Gulls slice the air over a Mets game, and as I headed for the Olde Homestead, I was delighted to note how many Bald Eagles are now happily hunting along the over-civilized Hudson.
But there is one particular bird that has gotten particularly close to humanity this week… a bird that I will tell you all about on Friday…