At the tail end of my birding expedition today I was fortunate enough to have a close encounter with an extremely confiding,
cooperative, and curious Carolina Wren. I had just arrived at the water hole at Forest Park and was sitting on a log watching White-throated Sparrows forage in the leaves when the wren flew in and landed next to the log to my right. I quickly swung my leg over the log so I was straddling the log facing the bird and snapped a quick shot before it scurried under the log. I silently cursed myself for my sudden movement that I was sure had spooked the bird and ruined a perfectly good photo opportunity. Then the bird jumped up on the log not two meters away and proceeded to pose, which is how I got the picture on the right which I know you really want to click.
But that was just the start of my experience with this wonderful little wren. It jumped up on a stick and posed, ran up the log towards me so quickly I couldn't keep it in focus, perched and posed on a smaller log that was next to me, and then flew off to chase away a White-throated Sparrow. Then it flew back to another small log near me and posed some more! I think this particular Carolina Wren wanted to be made famous on 10,000 Birds!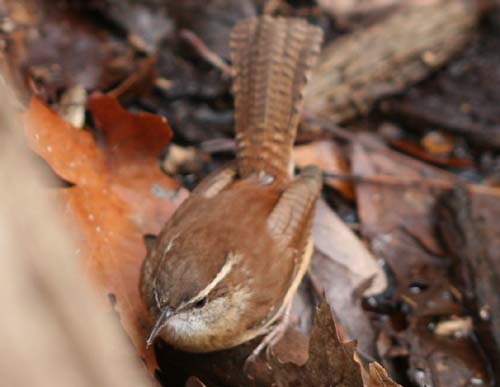 just before it scurried under the log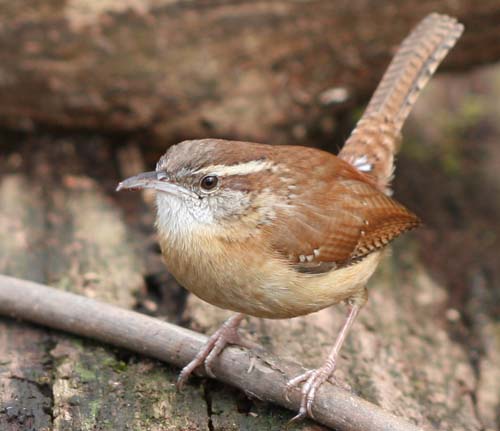 on a stick not two meters away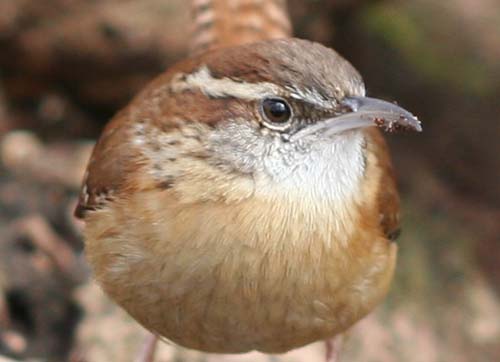 last shot before it ran towards me and I lost focus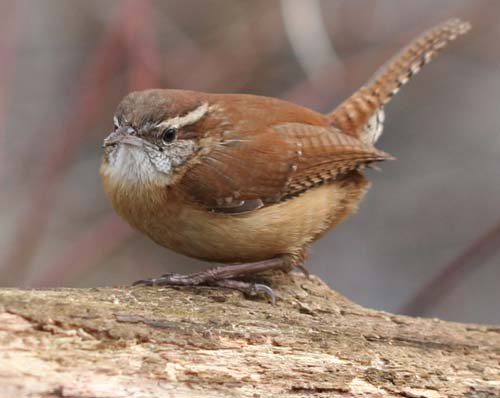 posing on another nearby log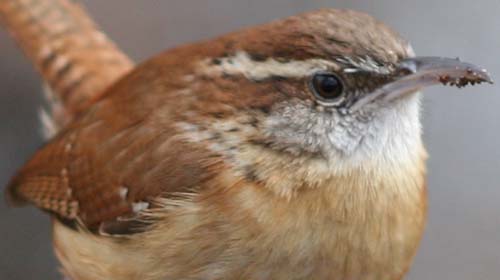 another close-up shot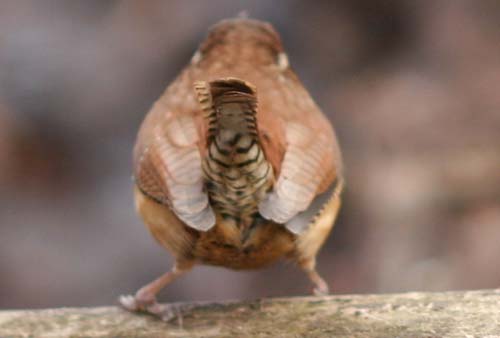 Carolina Wren rear-view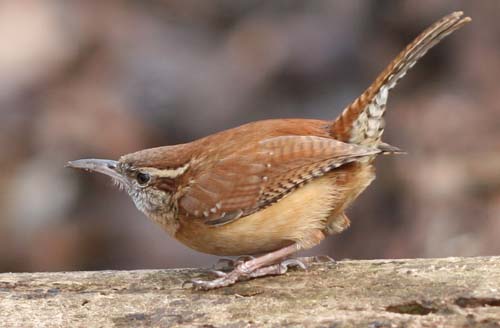 And don't worry, I'll do a full post about the birding I did before coming across the Carolina Wren soon…so make sure you come back!
…
This post was originally published on 15 March 2008, but we hate to keep posts this good buried in the archives!
………