On a recent visit to the waterhole at Forest Park on a day when sunlight alternated with light rain the birding was relatively slow (meaning I only saw about ten species of wood-warbler in an hour). I was about to pack it up and head home as the sunlight-rain cycle was moving towards rain again when an odd little creature starting moving through the undergrowth towards me. It was too bulky to be a squirrel but too small to be a raccoon or an opossum. No, wait, it was a raccoon, but a very young one!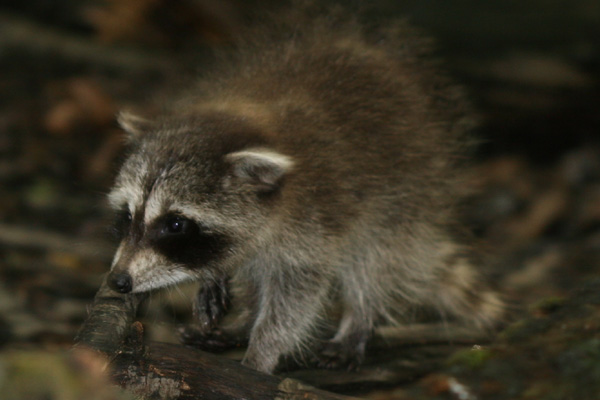 The little raccoon looked lost, but made its way with steady footsteps and did not appear to be rabid. It came closer and closer and when I moved, it came straight for me, making little whimpering noises like it was crying for its mother.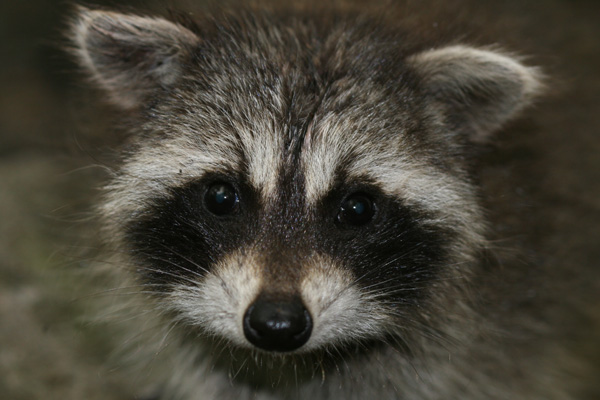 I briefly considered capturing the lost little raccoon and getting it to a wildlife rehabilitator but the raccoon made the decision for me by heading into the bushes, which was actually quite a relief as all I had to hold the raccoon in was my shirt which would have meant I would have had to walk through the park and the several blocks home with no shirt on and a raccoon wrapped in my arms like a baby.
A little later I was joined by a Forest Park regular who let me know that last year they had rescued a couple of young raccoons that didn't look too good after they had been spotted without a parent for a couple of days, and a wildlife rehabilitator had been found that would take the raccoons, which most rehabbers won't because of fear of rabies.
As I was leaving the park I came across the little raccoon (or another like it) again, and this time the creature came right up to me and whimpered a bunch more so I pet it on the head a couple of times (something I would not recommend anyone try) and that seemed to calm it down. It once again turned to the undergrowth and disappeared.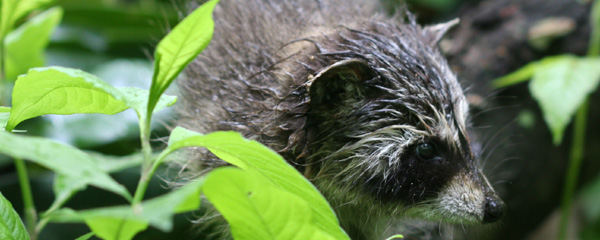 Hopefully the raccoon will find its mother and all will be well. But if it becomes dinner for a Red-tailed Hawk, well, that's the way that nature works and I can live with that, I just don't want to see it happen.
For some great raccoon pictures that Charlie took in Vancouver click here.