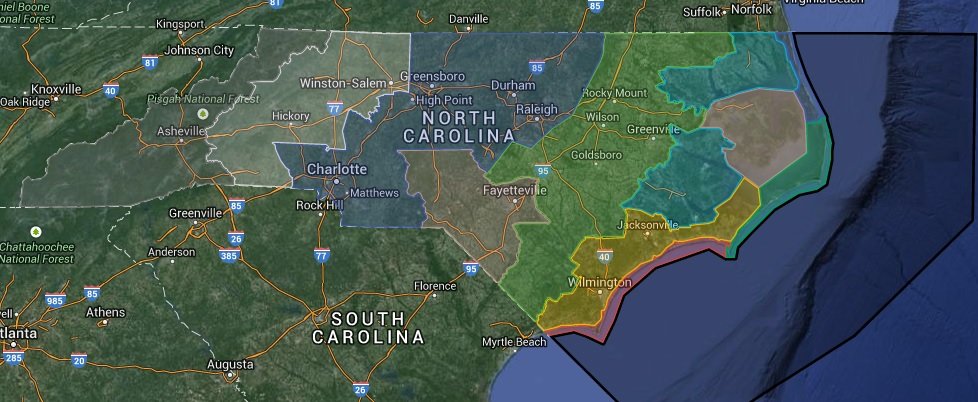 Forced inside due to various work obligations and a heckuva lot of snow (and the attending unplanned childcare responsibilities that said snow results in around here), my actual birding has been lean these couple weeks. The Piedmont eBird challenge goes on, and I've snuck out here and there to add a few birds to my team's list, leaving us still neck and neck and neck with the other regions two months in, but there's not a lot to report about that. Inland White-winged Scoters are cool (county tick!), but they're not ground-breaking and certainly their distance made for poor photo ops.
So when opportunities for birding outside aren't forthcoming, I can turn inside with the continuing adventures of being an eBird reviewer. The Great Backyard Bird Count passed relatively uneventfully in North Carolina, and I hear other states/provinces had similarly pedestrian weekends. We've all pretty much dialed down on problem birds, and some changes by the eBird powers-that-be seemed to have a real impact this year. Those Purple Finch reports that always caused so much of a headache didn't. What reports I received were pretty much legit, observers were friendly and understanding of the increased questioning, and complaints by seasoned birders who somehow missed my warning to the listserv were few. I wouldn't say the GBBC was a pleasure this year, but it wasn't a nightmare as it has been in the past.
This relatively easy road inspired me to instigate some changes I'd been wanting to make to the North Carolina eBird filters, namely doing something about the Outer Banks and Pelagics.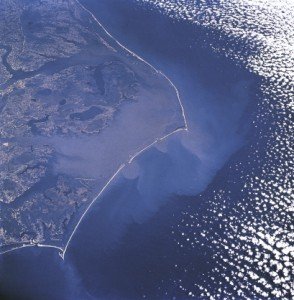 A little bit of background and North Carolina esoterica now. The Outer Banks are a chain of barrier islands that run down the northeast coast of the state. They are long north to south and narrow east to west for the most part, and at their farthest point at Hatteras, stick out about 30 miles from the mainland. Needless to say, that isolation makes for phenomenal birding, as they are the only point of land surrounded by lots of water. It also allows for a settlement in Hatteras, to be close enough to the continental shelf break and the Gulf Stream for a long, but not too long, boat ride to the productive warm waters that attract seabirds, which is why North Carolina is a seabird destination in North America.
From an ornithological and natural point of view, the Outer Banks are incredibly unique and have a lot going for them. However, from a geopolitical point of view, they suck. Hatteras Island, and nearby Ocracoke Island, are part of Dare and Hyde counties, respectively. Those counties have a significant onshore component and because eBird filters are maintained on a county basis, any filter than incorporates the Outer Banks also includes those onshore regions. This manifests as Wilson's Storm Petrels being placed on the mainland (where they are pretty much unheard of) and Barred Owls on Hatteras Island (where they are really rare). It doesn't work. So my plan has always been to draw new filters taking into account the actual unique geography of the islands and can be applied independent of the counties.
In doing this, I could also include a new pelagic filter which applies only to areas more than 3 miles offshore. This not only offers greater scrutiny to Gulf Stream species reported from shore (and those people who plot their entire pelagic day trips from the harbor) as well as keeping an eye on those cool landbirds that people report in the Gulf Stream. The folks at eBird were cool with it and had me draw new filters on Google Maps. So that's what I did. At which point my mostly latent OCD kicked in, and I ended up drawing all the existing conventional filters for the state because I'm a bit of a maphead and eBird manages to simultaneously trip both my map obsession and my birding obsession (which is why it's so addicting). Anyway, you can see that map here, because I'm pretty excited about it.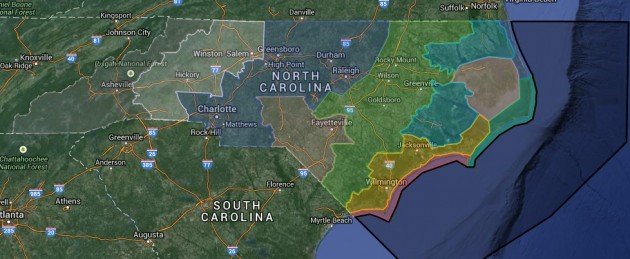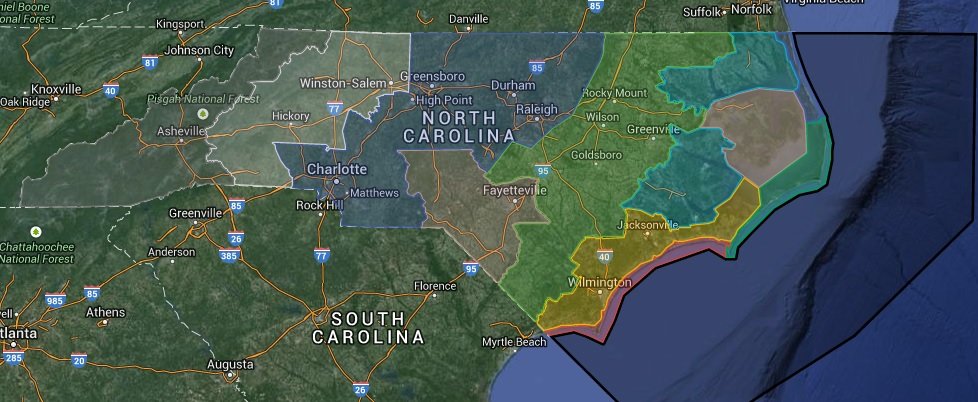 Anyway, these new filters should take effect in the next month or so, and I'm probably uncomfortably geeked about it. Geeked enough to write 700 words on it, anyway. Thanks for staying with me, by the way.
eBird filters are one of those things that I find really cool, but that the average eBirder who is not a reviewer doesn't get to see, or even notice most of the time. I'm happy to be able to bring that stuff out because it says something not only about the interesting biogeography of a given region, but also about the birders there, too. It's been a fun exercise. I know North Carolina doesn't have the filter specificity (or the reviewer capacity) of of other more heavily birded states, but I think these new filters will go a long way towards making things easier for both reviewers and eBirders in the state. At least I hope so!