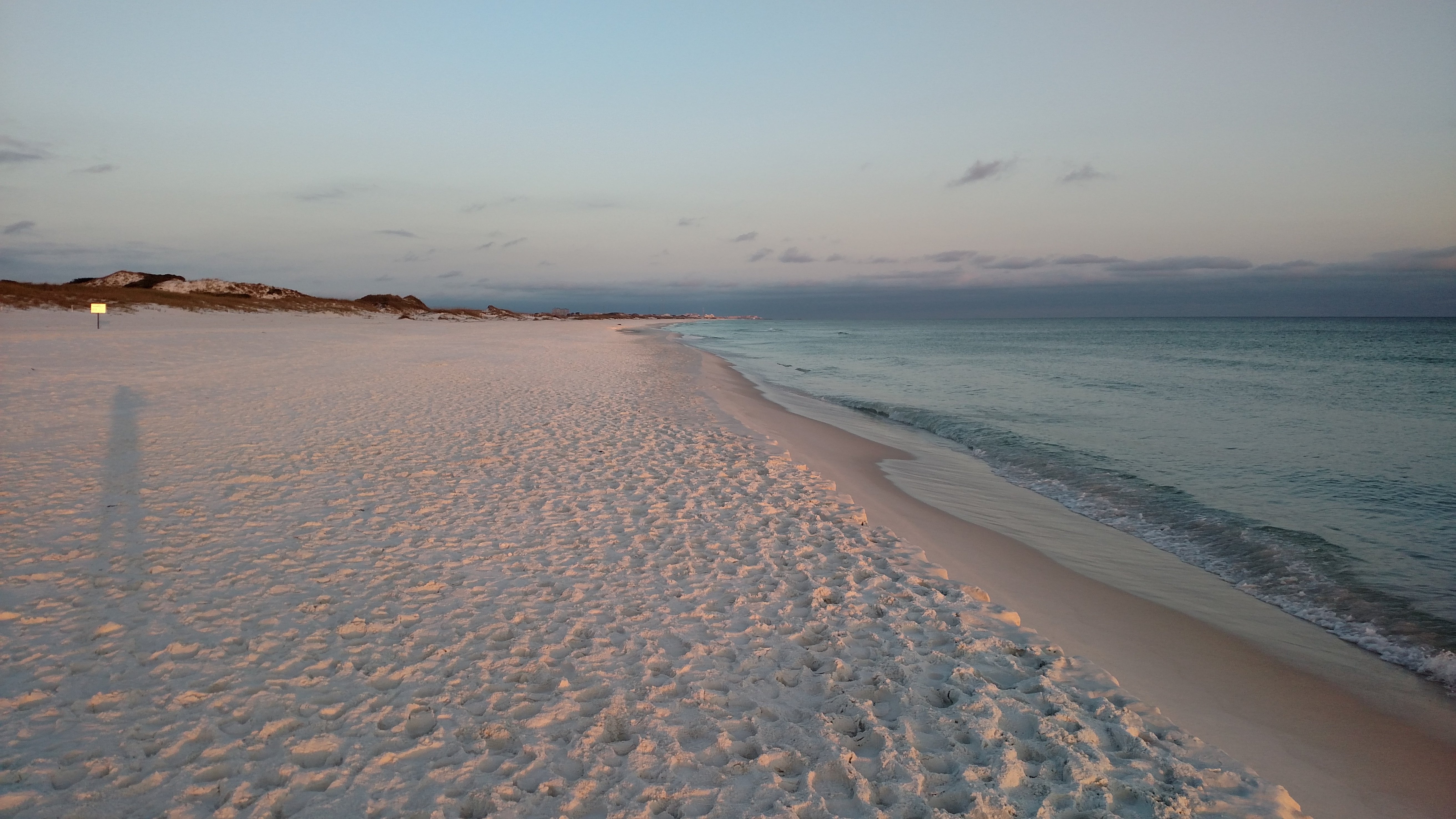 "Well, darn it," I thought to myself as I stepped out of the office to face a line of traffic. I had big plans to go to the gym before meeting my husband for dinner, and a car accident promised a long wait if I dared get into my car (trust me, I had more sympathy for those in the accident than I did for my schedule). Exercise-wise, I had other options as I work right next to the beach, and I slipped on my walking shoes to take a stroll down the sand.
I've written about birding walks on Okaloosa Island before, but for me the view never gets old. I rarely have the opportunity to just bird at my leisure, unconcerned with other topics or upcoming articles or videos on my to-do list. It felt liberating.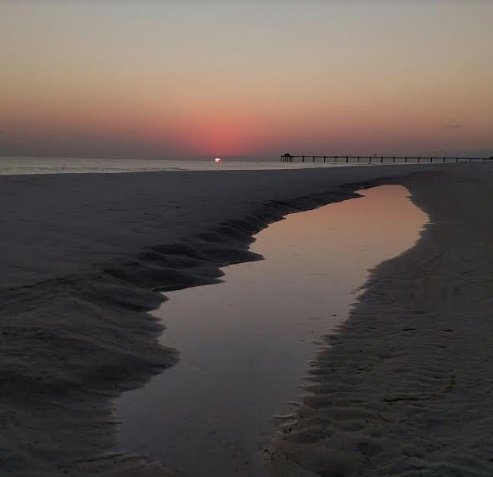 Birding during the golden hour of a sunset is especially remarkable. Brown Pelicans and Double-crested Cormorants were dark silhouettes as they flew against a fire-colored sky, and the rough outline of Common Loons were visible every now and then as they bobbed on the waves.
Though large birds were plentiful, as usual I found myself captivated by the smaller shorebirds. The ever-feisty Sanderlings chased the waves as they probed in the wet sand for food. A Ring-billed Gull looked almost regal as it stood with its feet in a flat pool reflecting the bright sky. Best of all, a pair of rare Snowy Plovers mixed themselves with a flock of the Sanderlings, their different plumage patterns just barely visible in the shadows on the sand.
It doesn't matter that I've seen hundreds of pelicans, cormorants, and sanderlings, or that in the daytime gulls can be rather annoying. During sunset everything becomes new and different, changing moment by moment with the fading light.
Do you have favorite birding haunts you never tire of? Share a few in the comments!